What is Windows Media Player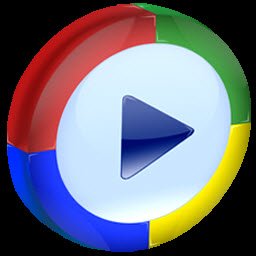 Introduction of Windows Media Player
Windows Media Player is a digital media player and media library application developed by Microsoft that is used for playing audio, video and viewing images on personal computers running the Microsoft Windows operating system, as well as on Pocket PC and Windows Mobile-based devices. It is a special player device developed by Microsoft Inc. and it aims to provide video and audio playback to Windows OS users. It can be seen as a part of Microsoft Windows. Editions of Windows Media Player were also released for Mac OS, Mac OS X and Solaris but development of these has since been discontinued. Besides, Windows Media Player can also rip music from and copy music to compact discs. Windows Media Player 12 is the most recent version of Windows Media Player as of July 2009. It was released on July 22, 2009 along with Windows 7 and has not been released for previous versions of Windows.
Features of Windows Media Player
Here I would like to list several features of Window Media Player:
1. Allows the user to connect, share and sync data with portable handheld devices and game consoles since version 7. Media can be optionally transcoded to a format better suited for the target device, automatically, when synchronizing.
2. Playback of audio, video and pictures, along with fast forward, reverse, file markers (if present) and variable playback speed (seek & time compression/dilation introduced in WMP 9 Series).
3. Supports local playback, streaming playback with multicast streams and progressive downloads.
4. Audio CDs can be ripped as WMA or WMA 10 Pro (WMA 10 Pro in WMP 11 and later) at 48, 64, 96, 128, 160 and 192 kbit/s, WMA lossless (470 to 940 kbit/s) (9 Series on XP and later), WMA variable bitrate (from 40-75 kbit/s up to 240-355 kbit/s), MP3 at 128, 192, 256 and 320 kbit/s, or uncompressed WAV (WAV ripping in WMP 11 and later).
5. Supports subtitles and closed-captioning for local media, video on demand streaming or live streaming scenarios.
Related Software
Video Converter Factory Pro can support almost all the formats and it can convert both video and audio content of movie well. Users can get different kinds of video formats and videos for mobile devices as you want.
Related Source
QuickTime | Windows Media Player | The KMPlayer | HD Video | MPlayer | Video Converter | Video Editor