What is M2TS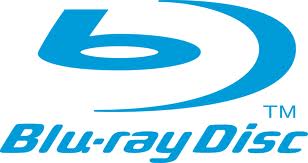 What is M2TS
M2TS refers to the format .m2ts. It is a filename extension used for the BDAV MPEG-2 Transport Stream container file format. It is used for multiplexing audio, video and other streams. It is based on the MPEG-2 transport stream container. This container format is commonly used for high definition video on Blu-ray Disc and AVCHD.
Applications of M2TS
The BDAV container format is a modification of MPEG-2 transport stream specification for random-access media, such as Blu-ray Disc, DVD, hard drives or solid-state memory cards. It is also informally called M2TS.
The BDAV container format (.m2ts) is a standard used on Blu-ray Discs. Blu-ray Disc titles authored with menu support are in the BDMV (Blu-ray Disc Movie) format and contain audio, video, and other streams in BDAV container (.m2ts), which is based on the MPEG transport stream format. The BDAV container is also used in the BDAV (Blu-ray Disc Audio/Visual) disc format, the consumer-oriented alternative to the BDMV discs. BDAV disc format is used on BD-RE and BD-R discs for audio/video recording.
The BDAV container with filename extension .MTS or .m2ts is also used in AVCHD format, which is a high definition digital video camera recorder format. AVCHD is a simpler form of the Blu-ray Disc standard with just one video encoding algorithm and two audio encodings. Compared to Blu-ray Disc format, AVCHD can use various storage media, such as DVD media, memory cards or hard disk drives. The BDAV container contains videos recorded using AVCHD camcorders, such as Sony's HDR-SR(xx) series models. Panasonic, Canon and other brands of AVCHD camcorders also store recorded video in BDAV container format. There are some problems with AVCHD compatibility between brands.
Related Software
Video Converter Factory Pro; it is the powerful software for video converting. The software supports about 150+ video formats include M2TS. It serves fast conversion speed and good image. Besides, it is easy to use and free to update.
Related Source
TS MKV WMV MPEG MP4 AVI RMVB VCD DVD HD Video HDTV