MakeMKV Alternative for Better DVD Ripping and Video Converting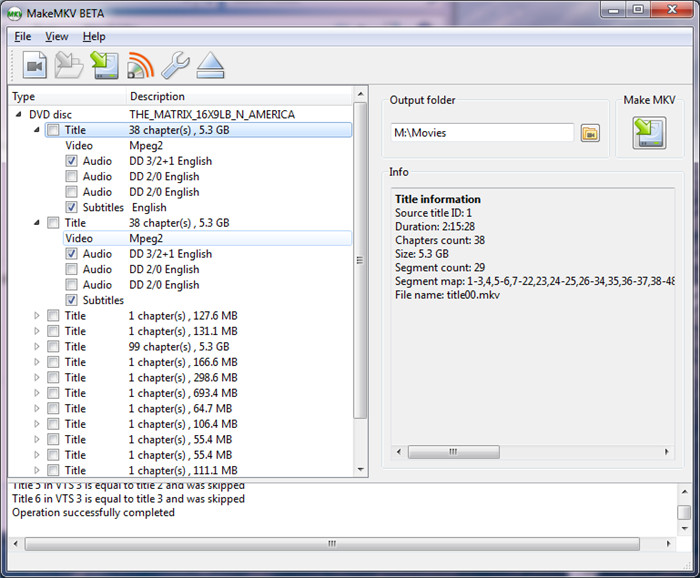 Do you need a single easiest Windows tool for ripping commercial DVDs for free?  MakeMKV enables you to rip encrypted DVD movie into MKV (a.k.a. Matroska) file. The program preserves all video and audio tracks (including HD audio), as well as chapter information, meta data. MakeMKV can also use Video_TS folders or ISO files as input source.
Despite many obvious advantages of MakeMKV, it is not without its problem. Its limitations are also obvious.
1. Output Limits. The biggest limitation is that the output is only in MKV format. If you want to watch DVD movie on iPhone, iPad or iPod, you may be disappointed, you know. You require some third-party software to help you convert MKV to other formats that iPhone, iPad or iPod support, like M4V, MP4 and MOV. So, MakeMKV is not the one-stop solution for your DVD ripping as it claimed to be.
2. DVD Content Selection. The second step for DVD ripping in MakeMKV is selecting the DVD content. In the software interface, once the video source is opened you will see its contents as a tree structure. Normally, disc contains different titles (main movie and video clips). You need to select which titles you want to save and what tracks to keep in each title. For each item you will also see detailed information such as item type, size, length, codec, language and so on. This job presents many difficulties to the new recruit. Because beginners may not understand what these items mean and what are the consequences of their choices.
3. The Size of Output Text. I just had one test with MakeMKV software. I ripped a standard DVD and the size of output MKV movie file was up to 6GB. The subtitle of output movie was as big as you see.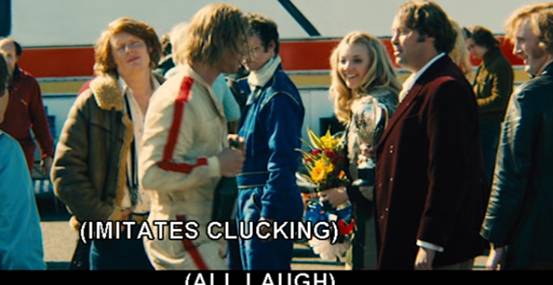 4. Poor Picture Quality. As a 6GB large output file, the image quality was so bad, as shown above.
Based on these reasons above, you'd better choose a MakeMKV alternative that supports more output formats and devices and featured much higher selectivity, easier operation and "the maximum high-definition experience". After learning about WonderFox DVD Video Converter, you'll know it is what you need. It will definitely bring you the best DVD ripping and video converting experience that you never had before.
First of all, it is able to rip DVD to all hot video files or HD video files including (HD) AVI, MP4, MKV, WMV, etc., and mobile devices, like iPhone 6 Plus, iPhone 6, iPad Air 2, iPad mini 3, Android phone, TV, etc. It is noteworthy that WonderFox DVD Video Converter provides optimized TV profile specifically. Support up to 200+ output profile, check all >>
Next, about the problem of DVD content selection, WonderFox DVD Video Converter offers the most simplified way. That is, it helps user pick out the main title with full DVD content after loading the DVD. You just need to load DVD (first step), choose output format/device (second step), and run the conversion (third step). Before starting the process of DVD ripping and video converting, you can also, of course, select your preferable parameters if you want to customize the output video.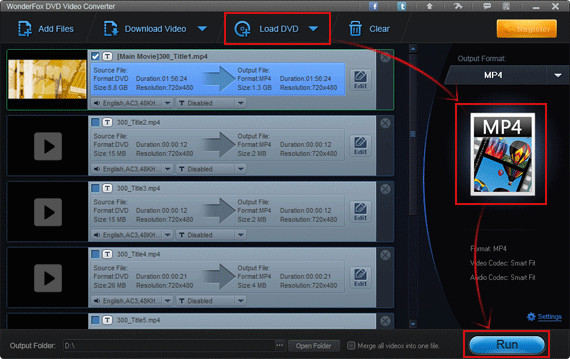 Why not feel the magic that this all-in-one program with DVD ripper and HD video converter brings you right now? Download it here.
Related Resource
Related Software: Time-limited Offer Today
Special Offer: WonderFox DVD Video Converter
Want to enjoy a complete movie night with your family instead of waiting long time for conversion? WonderFox DVD Video Converter is the best choice, which provides one-stop total solution to Rip DVDs (Disney, Paramount, Sony Included), Convert videos, Download online videos, Edit and Play movies/video with excellent performance.