VOB is a DVD-Video format used to store video, audio, text, and menu streams. Although VOB is not widely supported except by DVD players, it can be changed to a different format for compatibility with more software and devices. Since VOB files are MPEG-2-encoded, you can convert VOB directly to MPEG-2 video. And this conversion will be lossless and fast. Wondering how to do this? Don't worry. In this post, you will learn the simple steps to convert VOB files to MPEG-2 using a dedicated VOB to MPEG-2 converter. Just read and follow.
WonderFox DVD Video Converter is a professional DVD video conversion tool that can convert all DVD files. It supports DVD VOB files and is an excellent VOB video converter that easily converts VOB to popular video and audio formats.
It can convert VOB to MPEG-2 out of the box. Moreover, it can copy MPEG-2 stream from VOB file into MPG container via 1:1 quick copy mode, ensuring fast and lossless conversion process. As the cherry on top, no conversion skills are required, because the whole conversion process is very simple. You can download and install download and install the software here and follow the tutorial to start converting right away.
Launch WonderFox DVD Video Converter on your Windows desktop. Next, click Load DVD (Load DVD Folder/Load ISO) to import the DVD VOB files into the conversion list. The main title/main movie will be auto-selected. You can select other titles if you want.
You can also click Add Files to add a single .vob file to the converter.
Tips. Click on the video thumbnail and you can watch the VOB video instantly.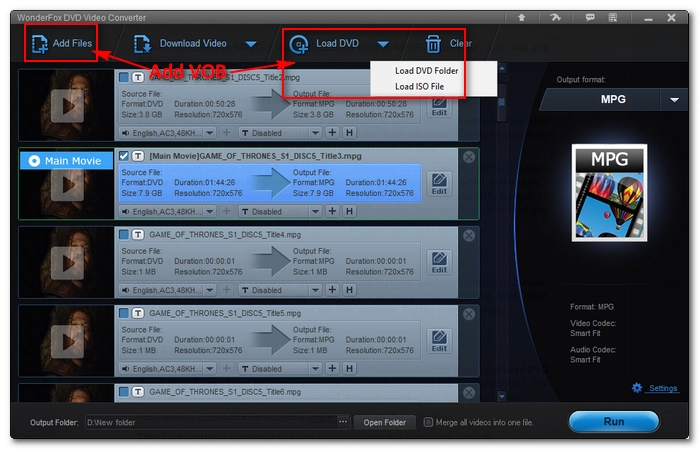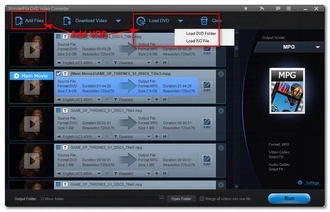 Press the format image to open the output format page. Go to the Video format category and select MPG as the output format. Alternatively, you can open the 1:1 Quick Copy section and choose Main Movie, then go to Step 4.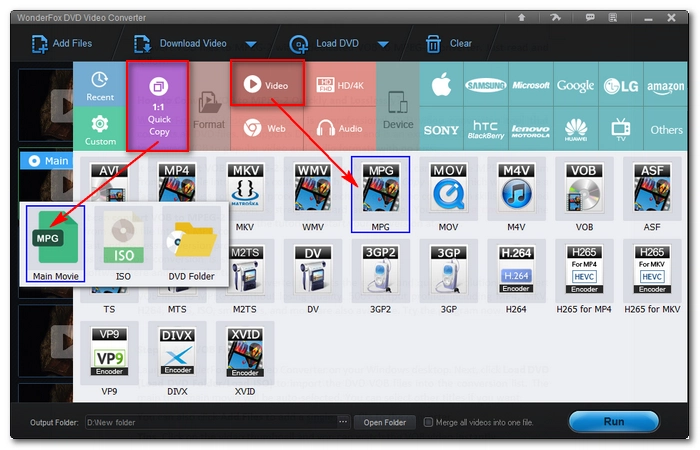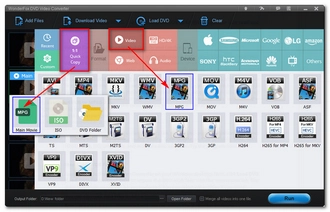 Click Settings on the lower-right side and navigate to the Video encoder. Open the encoder drop-down list and select MPEG2VIDEO as the encoder. Then hit Ok.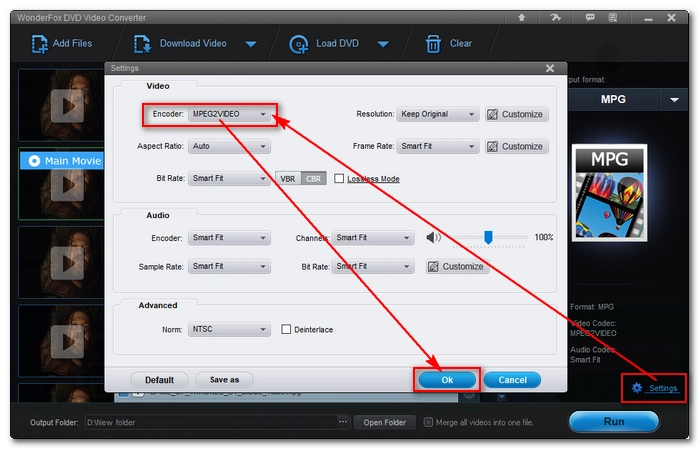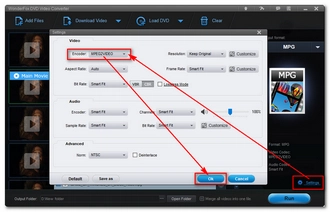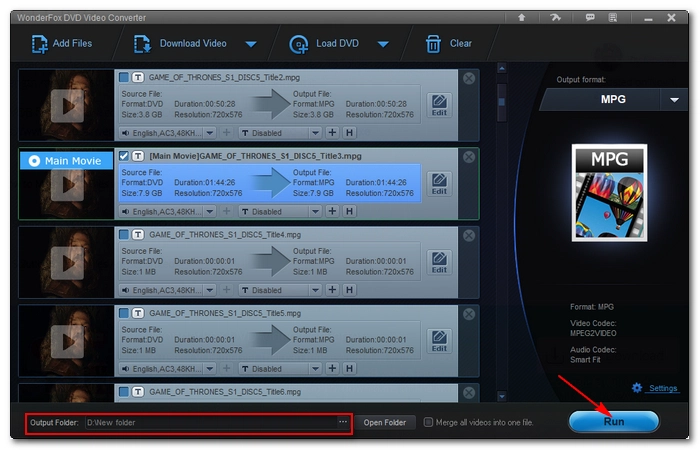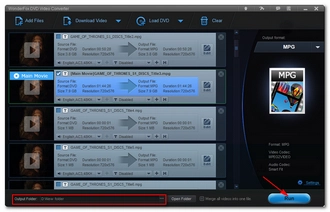 Disclaimer: WonderFox does not allow any illegal duplication or distribution of DVDs. Please convert DVD VOB to MPEG-2 for private use only.
We hope this article helps you convert VOB to MPEG-2 to your satisfaction. Follow these steps and you will be able to convert VOB to MPEG, VOB to H264, and so on without hassles. That's all for now. Thank you for reading. Have a good day!