Determine Which Version of Popcorn Time You Are Using
You know, Popcorn Time is an open-source program that has been taken down by the original developers since 2014. Although various developers have forked and maintained the project in different versions, two groups stand out and compete successfully against others, which are now widely accepted: Popcorntime.app version and Time4popcorn version. So first of all, confirm your Popcorn Time version in use according to the main interface as shown in the screenshot, then follow the corresponding instructions below. We don't discuss how to download Popcorn Time in this post, let's get straight to the point.
Also Read: Popcorn Time Alternatives | Play Popcorn Time on VLC | Download YIFY Movie | Kickass Movie Download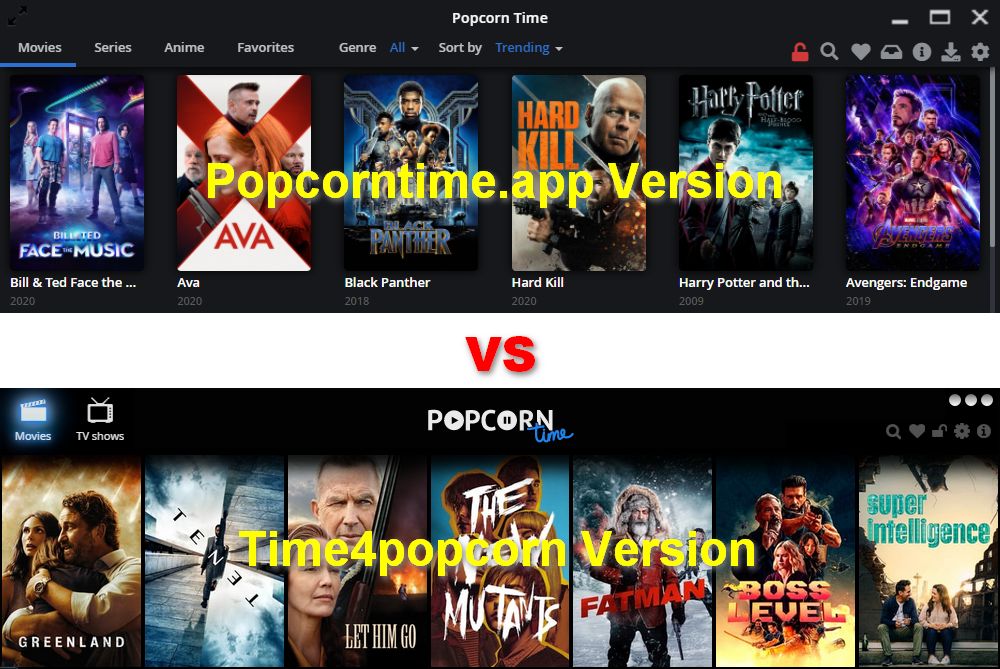 Part 1: How to Download Movies from Popcorn Time? (Popcorntime.app Version)
Step 1 - Open Settings
Run Popcorntime.app version, click on the "Gear" icon in the top right corner to open "Settings" interface.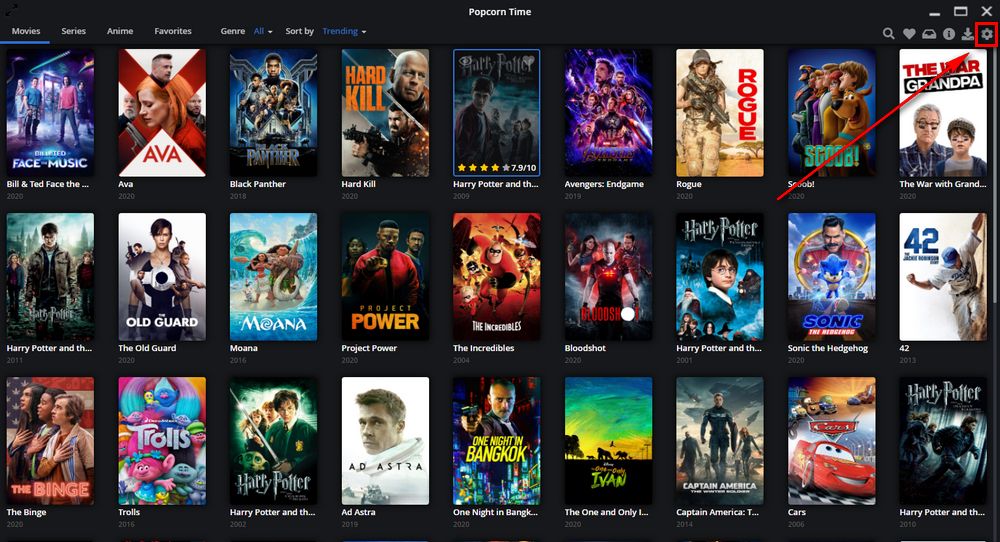 Step 2 - Enable Show Advanced Settings Option
On the top of the window, check "Show advanced settings" option to display all preferences. By default, this option is disabled.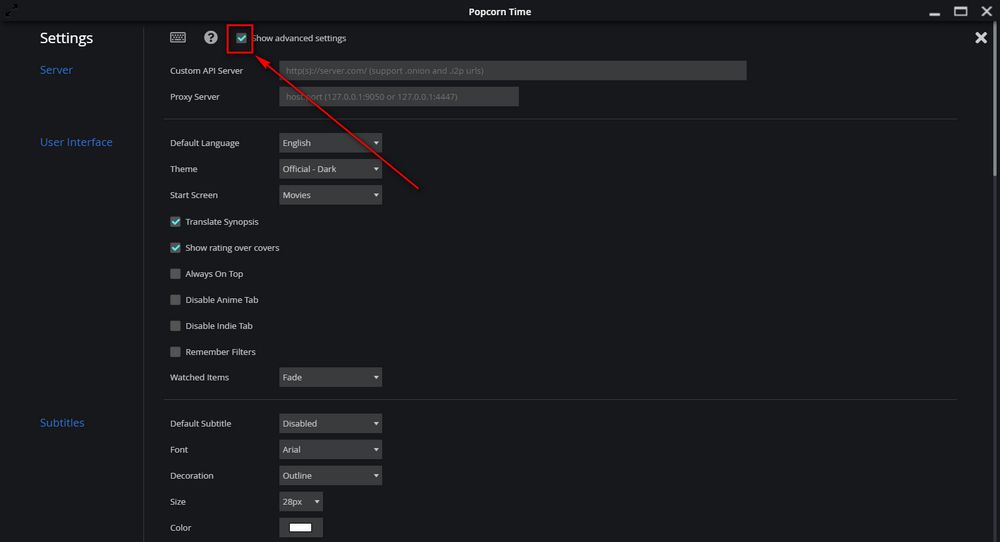 Step 3 - Unclear Tmp Folder
Scroll down and navigate to "Cache Directory" section, uncheck "Clear Tmp Folder after closing app" option which is initially activated. By default, it will delete everything when you close the application. Then click on the path of "Cache Directory" to specify a new directory to store the downloaded Popcorn Time movie. It will automatically save the settings after that.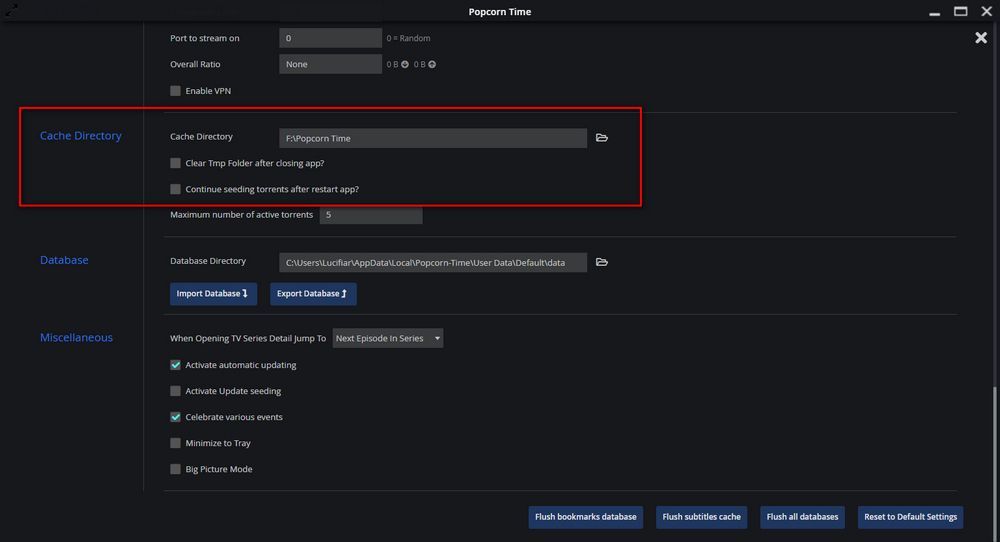 Step 4 - Download Popcorn Time Movies
Now search for any favorite movie or TV episode, select resolution and click "Download" button. It will start the Popcorn Time movie download process.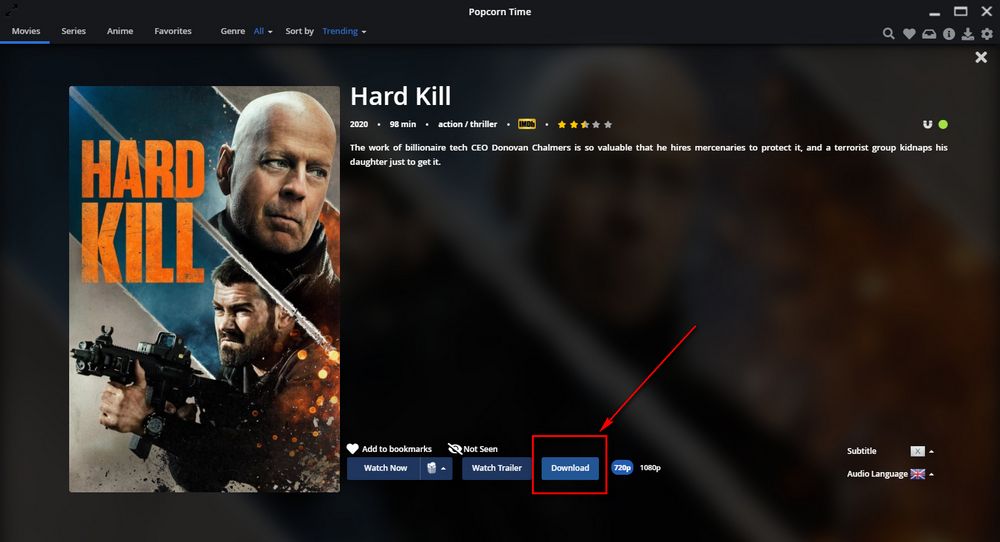 Step 5 - Locate the Downloaded Movie Files
When the download is finished, go to your new directory and the downloaded movie will be saved in the folder with an irregular name composed of number and letters.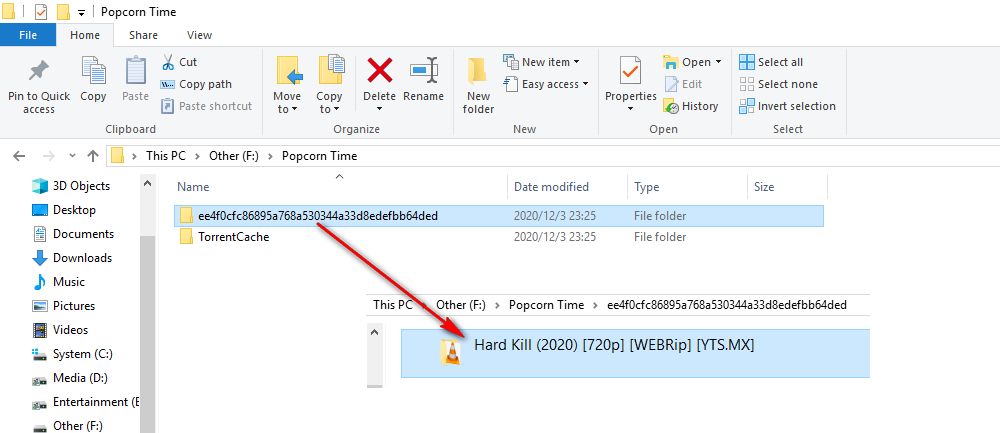 Part 2: How to Download Movies on Popcorn Time? (Time4popcorn Version)
Step 1 - Go to SETTINGS Interface
Launch Time4popcorn version, similarly, click on the "Gear" icon in the top right corner to enter "SETTINGS" window.
Step 2 - Unclear Cache Folder
Unlike Popcorntime.app version, this settings interface is fairly simple. Head over to "Downloads" section and change the location of cache folder to save the downloaded Popcorn Time movies. Make sure the "Clear cache folder on exit" is unchecked.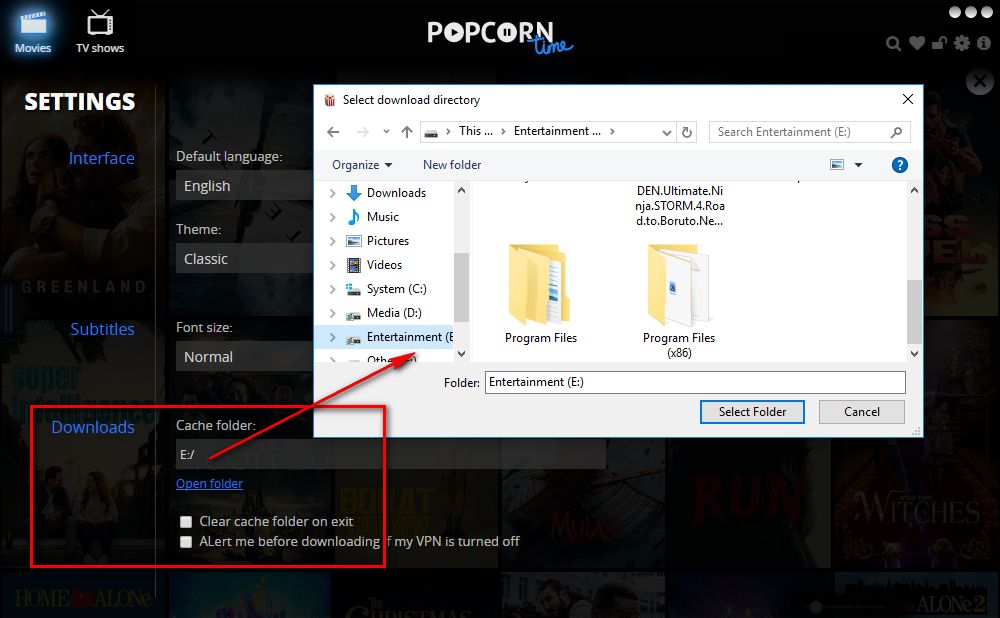 Step 3 - Preload Popcorn Time Movie
Go to find a preferred title you want to download; you'll see there is no "Download" option right there but a big "WATCH IT NOW" button. Click it, the movie will start buffering.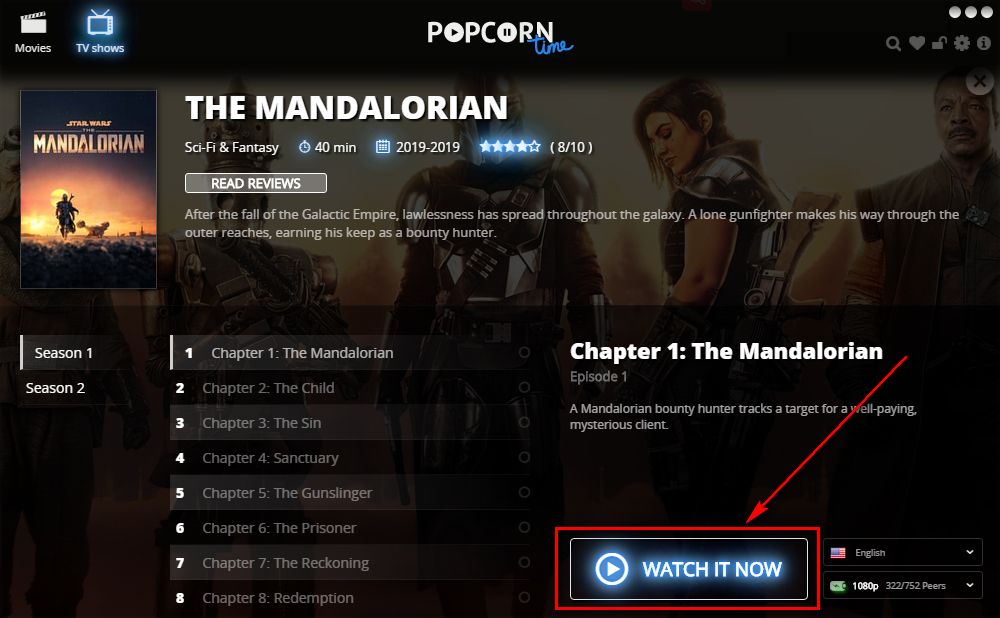 Step 4 - Popcorn Time Movie Download
The fact is that, the movie is being downloaded while streaming, and you can also pause the playback and wait for the downloading to be completed. You'll see a "Preload" folder created in the new cache folder, where stored the downloaded Popcorn Time movies.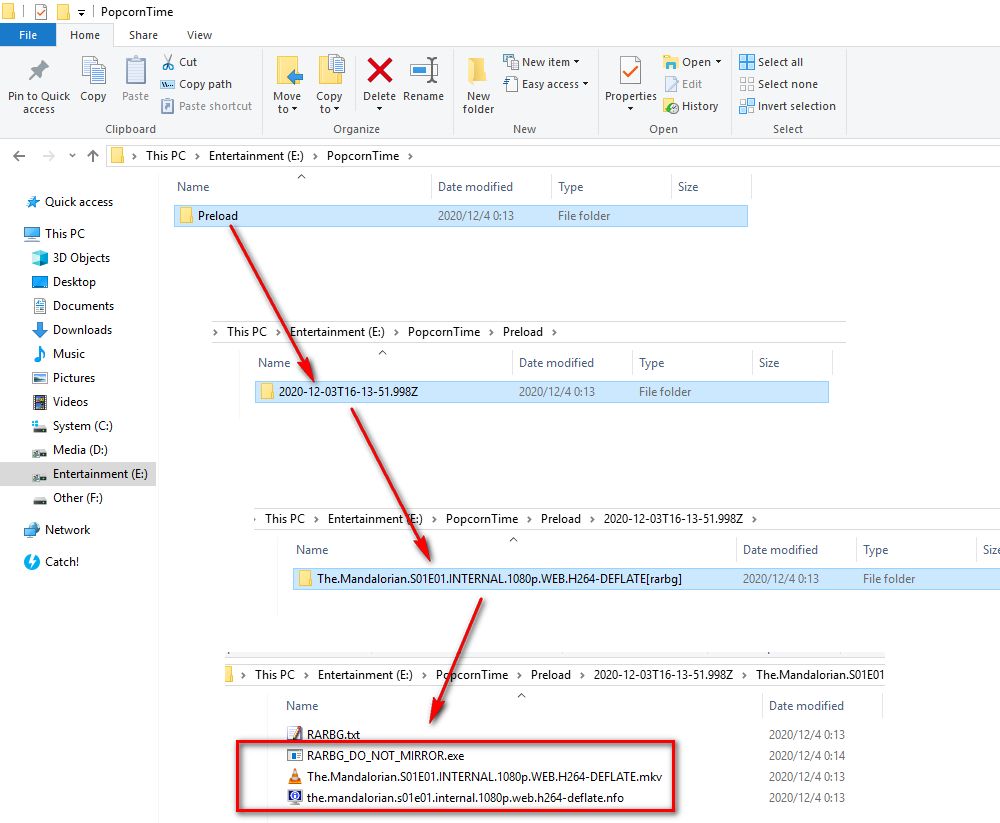 Final Words...
To sum it up, it's not that difficult actually, when you start steaming the movie, the download process is going on at the same time. Many people asked "where are popcorn time movies stored" just because they didn't customize the cache folder and uncheck "clear cache after exit" option. I hope this post does clear up your confusion, but if there is any doubt or query, you're welcomed to reach out to me at Facebook. Thanks for reading!