Popcorn Time is multi-platform software for Mac/Windows/Linux/iOS/Android and provides subscription-based video streaming listed by several torrent websites including unblocked Kickass, TPB, etc., so you can watch HD movies and TV shows online. While searching on the Internet to download Popcorn Time for Windows and other operation systems, you'll find there are many related websites. The official Popcorn Time is open-source and everyone can look through the source code to find problems and develop it. Yet currently, there are only one main website: "popcorntime.pro". You can get Popcorn Time free downloaded on the official site. Next, I will show you the latest official version of Popcorn Time and other earlier hot versions for your reference.
Related Articles: How to Download YIFY Movie Torrents l Best MP4 Bollywood Movies Downloader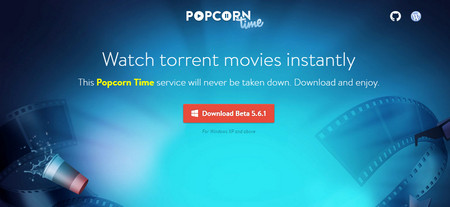 Popcorn Time download free
The latest version of official Popcorn Time is Popcorn Time 6.2.1. Compared with other versions, it has a relatively compact interface as many settings are hidden. Of course, it keeps all the previous good features and has some advanced characteristics.
1. Various torrents are available as Popcorn Time keeps searching for the best torrent resources from kinds of high ranking sites.
2. With suitable network, users can watch movie and TV shows in HD.
3. The fantastic catalogue allows you to find the interested contents and the search function is also useful.
4. Enables you to choose HD & subtitles
5. Load custom subtitles that for the movies it supports so you can easily select the language you prefer.
What's New: The new version allows you to watch a movie in English with French, Spanish, German, Italian and Portuguese speaking.
You can download this version for Windows by pasting this link to new web-page: https://popcorn-time.pro
Hot Search: Kickass Movie Download l VR Movies Download l Download Kids Movies l Download TV Episodes