As an intelligent mobile phone with numerous functions, iPhone is preferred by many people around the world. When purchasing a new iPhone, most people are used to try it by changing the default settings according to personal operating habits and preferences. One is to change the default ringtone. But the progress can't always be favorable.

by Vita
Why Can't We Change Default iPhone Ringtone Without a Hitch?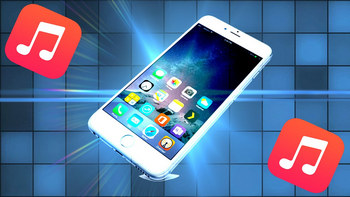 iPhone ringtone
Apple Inc have researched many specific formats. One of them is the M4R format of ringtone. M4R, which has length limitation of 40s, is a kind of audio format. You may run into these issuses.
1.I find that my favorite singer has released a new song but it is MP3 file. I try to use it as my iPhone ringtone. What should I do?
2.I find a funny MP3 ringtone in website and purchase it. Finally I find my iPhone can't support it. I really don't want to purchase the same ringtone on iTunes again.
3. I finally figure out that I should convert MP3 to M4R on iTunes, but the cumbersome operation steps just confuse me. So I try to find another converter MP3 to M4R, only to find that they are unsuitable or dodgy. Is there any great MP3 M4R converter you can recommend?
If you are happened to encounter these problems for the incompatibility of ringtones, and try to convert MP3 to M4R effectively and quickly, you need to find a MP3 to M4R converter.
Find the Remarkable MP3 M4R Converter Which Can Give You Unprecedented Experience.
Free download this software and install on your PC. Let me show you how the MP3 to M4R converter works exactly. Follow three steps. Moreover, you can use it to make iPhone ringtone with its built-in ringtone maker.
Convert MP3 to M4R within 3 Steps
Step 1
Find the MP3 song or ringtone, and click "Add Files "of the red marking place. Or you can drag the file directly into the main interface of the converter MP3 to M4R.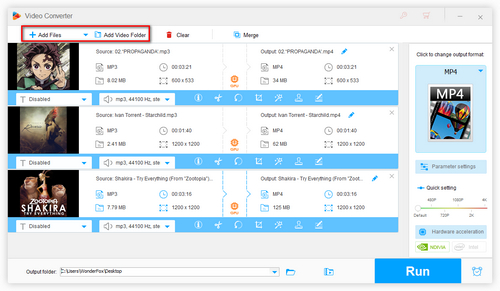 Add the MP3 audio files
Step 2
Now you can go to the next step. Choose the format you need by clicking the right side of main interface.
Then, we enter another interface. Click the audio icon and you can discover that there is no M4R icon. Don't worry!As this passage talked before, M4R is the proprietary of iPhone ringtone, so for your convenience, we use iPhone ringtone icon to replace M4R icon. By this way, can new users know how to accomplish their goals easily.
Choose the format you need
Tip: IPhone ringtone restricts the length of video to 40 seconds. If you want to extract ringtone from the middle of song, try the edit function of clip to do it. You can clip the MP3 audio first by dragging the progress bar. The converter MP3 to M4R will tell you how long your Ringtone will be. So you can modify it freely.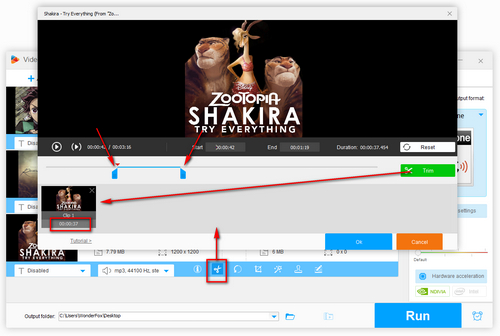 Find the M4R format
What' more, many people are afraid that convert MP3 to M4R will damage the quality of sounds. However, this MP3 M4R converter has depressed the probability by optimizing related parameters leading to smaller audio size with high quality. You can also customize the parameters by yourself if you have certain understanding of encoders, bites and other audio parameters.
Step 3
Now you can go to the next step. Choose the format you need by clicking the right side of main interface.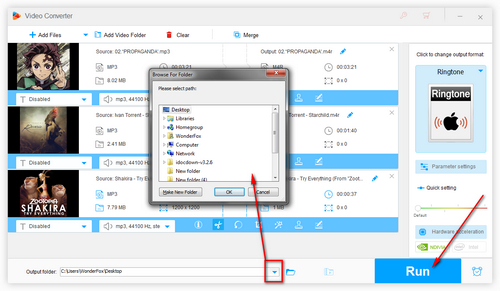 Click run to convert at once
Now, please download the HD Video Converter Factory Pro to complete your jobs.
More Features of HD Video Converter Factory Pro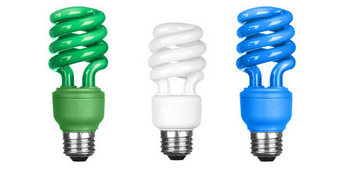 More features
Video Conversion: It is not only audio converter. Video conversion is the highlight of this software. With exclusive technology, this converter helps you to get flawlessly converted video with high speed. The bonus feature of HD Video Converter Factory Pro is you can customize the parameters to enhance video quality.
Edit: As I mentioned before, except for convert from MP3 to M4R, our MP3 to M4R converter can edit audio by clipping. You can also edit video, such as adding lively effects, clipping and cropping to meet your demands.
Download: Find video from website but no path to download it. HD Video Converter Factory Pro can also be used as the best video downloader. For example, you are able to convert YouTube music to ringtone. So far, you can keep most video of the common websites, such as YouTube, Facebook, Daily motion, Vimeo, CNN news.