Want to turn a video clip into an animated GIF? Follow this article and you can know a simple method to convert QuickTime MOV file to GIF for sharing on Facebook, Twitter, Instagram, Discord, and other social platforms.
WonderFox HD Video Converter Factory Pro is an all-in-one video software providing a simple GIF maker that can make videos and images into animated GIFs. As a video to GIF converter, it can convert any video, including QuickTime MOV files, into GIF with no fuss. Plus, it allows you to trim the video length and adjust GIF quality and frame rate to create high-quality GIFs effectively. It's only a few clicks to turn a video into a GIF using this software. In the following, you'll learn more details on how to create GIF from MOV file. Get this software and continue reading.
Step 1. Open the GIF Maker
Launch the software on your PC. On the home interface, click GIF Maker and select Convert Video to GIF.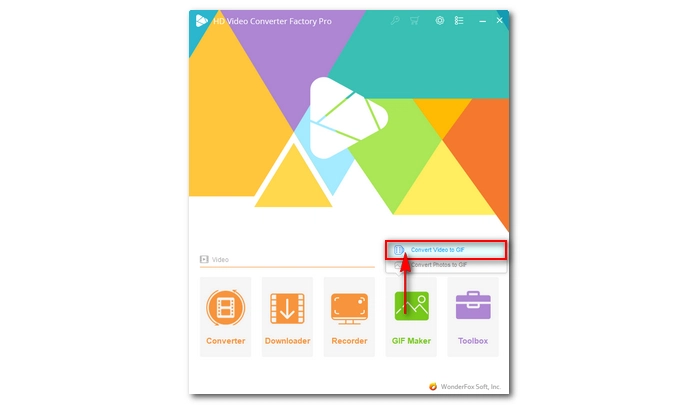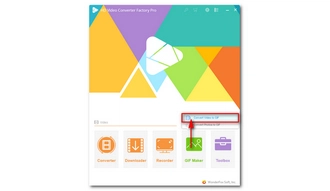 Step 2. Add a MOV File
Click Add Video to import your MOV file into the program. You can also drag the source video into the interface directly.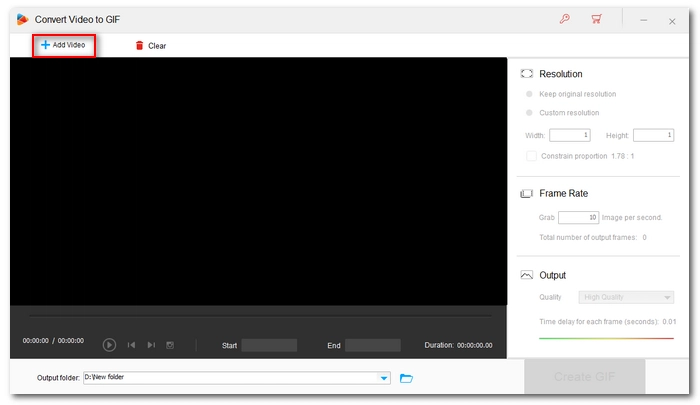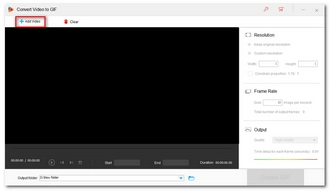 Step 3. Adjust GIF Settings
First, you can trim the MOV file if you only need a part of the video. Use the sliders on the timeline to select the part you want to keep or you can input the Start and End time of the wanted part to cut the video accurately. Click the Play button to preview the selected part.
Next, go to the right-side panel and choose a resolution for your GIF. You can keep the resolution as original. But note that if the original resolution is too high, the output GIF file size will be large. If you want to balance the quality and size, you can select the Custom resolution and set the resolution as SD 480p or HD 720p.
Then you can choose a frame rate for your GIF. But it is recommended that you use the default 10 fps if you want a smooth GIF creation. A higher fps will lead to a slow-mo effect.
Now, select High Quality as the output quality if you want to convert MOV to a high-quality GIF.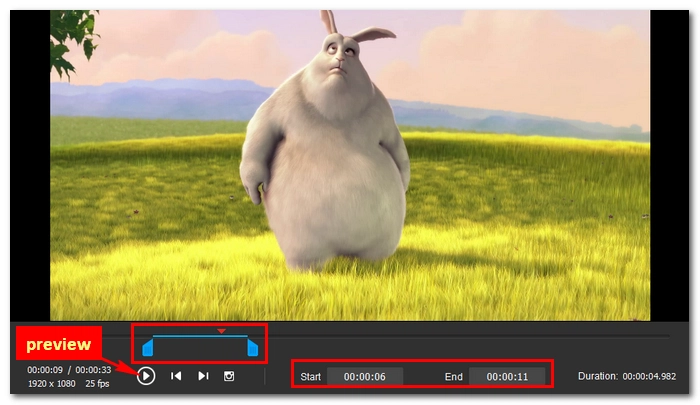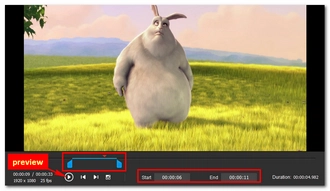 Step 4. Convert from MOV to GIF
When everything is ready, click ▼ to choose an output folder and click Create GIF to convert MOV to GIF at once.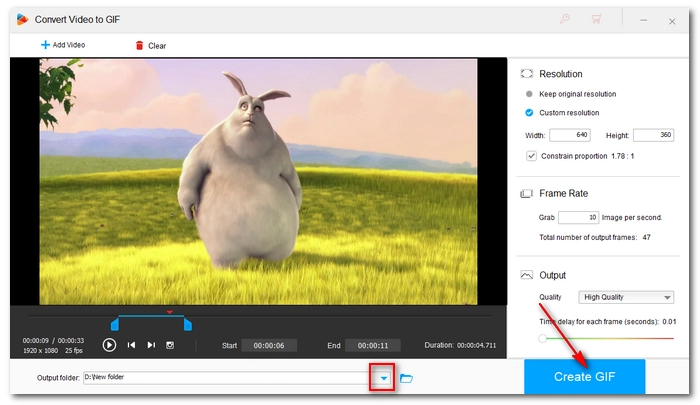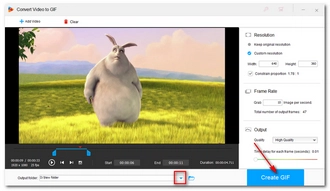 That's the whole process of how to turn MOV into GIF. With the same steps, you can also convert other videos such as MP4, MKV, AVI, WebM, etc. into animated GIFs effortlessly. However, keep in mind that while this GIF tool is free to use, it will add a watermark to the exported GIF file. But the watermark is small and doesn't affect the quality. And you can remove the watermark by purchasing the software. Right now, the 50% off coupon for this software is still valid.
1. What is the best MOV to GIF converter online?
If you don't want to go through all the hassle of downloading offline apps, you can try converting MOV to GIF online. Currently, the best MOV to GIF online converters include Ezgif, Giphy, FlexClip, Make A Gif, and Zamzar. These web-based tools can help you convert MOV to animated GIF without any problem.
2. How to convert MOV to GIF with transparent background?
Ezgif offers an easy solution to convert MOV file to GIF with transparency. If your QuickTime MOV file already has a transparent background, you can directly upload the file (less than 100MB) to https://ezgif.com/video-to-gif and choose Preserve transparency (transparent video to transparent GIF) in the Method box to create a transparent GIF.
However, if your video is not transparent, you can use Ezgif effects to replace color with transparency before turning the video into GIF.
3. How to Save MOV as GIF in Adobe Photoshop?
You can also export QuickTime video to GIF in Photoshop. But first, you'll need to convert the video frames into individual layers by going to File > Import > Video Frames to Layers. Then you can make GIF from MOV using the editing tools as you see fit and save the MOV file as an animated GIF.