As Telegram is an application that can also work on Mac, Linux, iPhone, and Android phones, some users on other devices may also wonder how to record Telegram video calls. So this part will illustrate how to record calls in Telegram on Mac, Linux, iPhone (iPad), and Android devices.
# 1. How to Record a Telegram Call on Mac?
To record Telegram video calls on Mac, there is no need to download any third-party screen recorders since the QuickTime Player has the screen recording feature and is pre-installed on Mac computers. To enable QuickTime Player to record Telegram calls, you just need:
1. Launch QuickTime Player and click "File" > "New Recording".
2. Modify related recording options.
3. Press recording button to start recording, and finally re-click the recording button to stop recording.
4. Go to "File" > "Save" to export recording.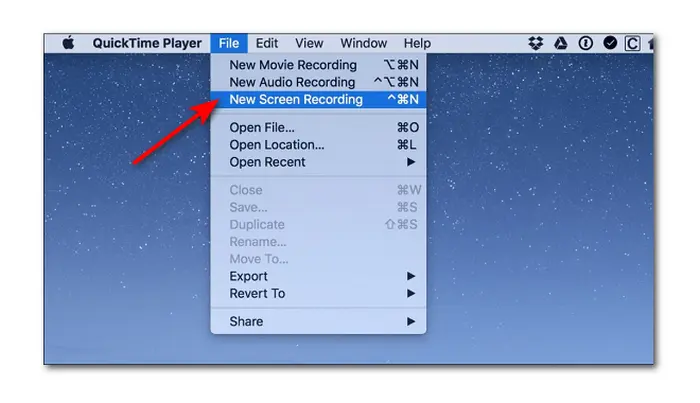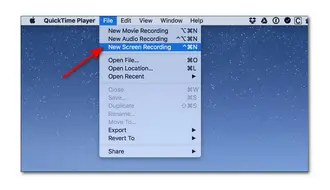 # 2. How to Record Telegram Calls on Linux?
To record Telegram video calls on Linux, you can use OBS, which is an open-source screen recording program that is compatible with Windows, Mac, and Linux. However, it may be a little difficult to use. So follow the guide below to start recording Telegram with OBS.
1. Download OBS at this link: https://obsproject.com/ and launch it.
2. Make sure there should be at least one scene under the "Scene" tab and you can press "+" to add a scene.
3. Press "+" under the Sources tab and choose "Windows" > "[Telegram.exe]: Telegram". Click OK to confirm the recording window.
4. Now you can press "Start recording" to begin recording.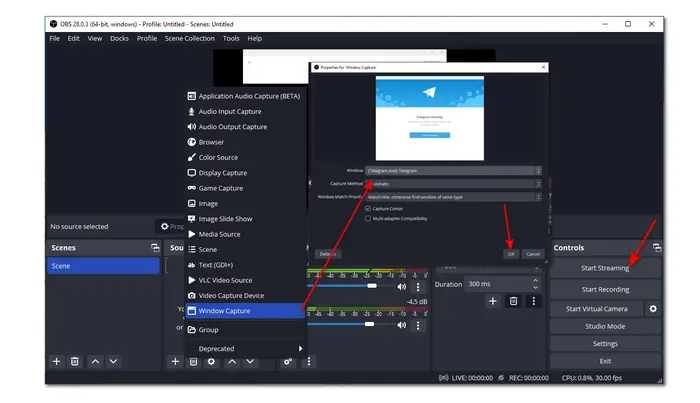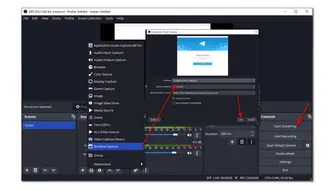 # 3. How to Record a Telegram Call on iPhone and Android?
Android phones and iPhones have built-in screen recording programs that allow users to record Telegram video calls on their phones without downloading other screen recorder apps. And the operations are basically the same.
1. Scroll down or up to the phone's Control Center;
2. Find the Screen Recorder icon and press it, then modify the recording settings and click the recording button to start. (Don't forget to start a Telegram Call.)
3. To finish recording, you can press the floating recording button, and the recorded videos are usually kept in the Photos app.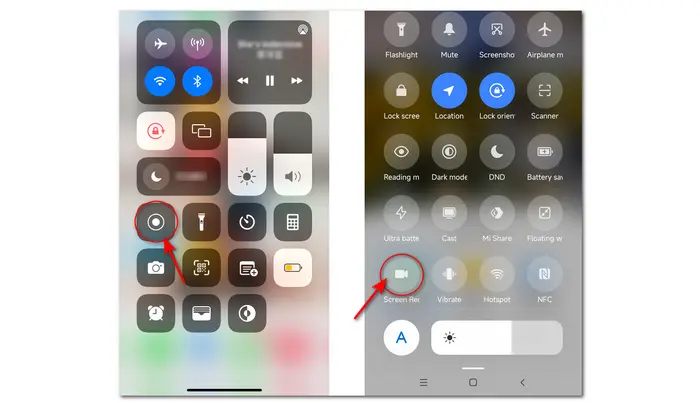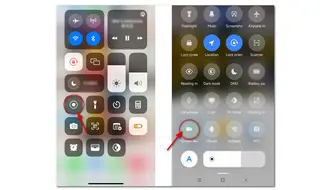 You can also try some third-party screen recorders if you demand more features. Just search for a screen recorder in your Apple App Store or Google Play Store. Apps like AZ Screen Recorder, DU Screen Recorder, ApowerREC, etc. can be available for both iPhones and Android phones.
Wrap-up
Above is all the information about how to record Telegram calls on different devices. Hope you can now record video calls in Telegram to save important moments with illustrated methods. Thanks for reading!