In Apple Lossless vs FLAC, there are several aspects needed to look into as to see the differences between FLAC and ALAC.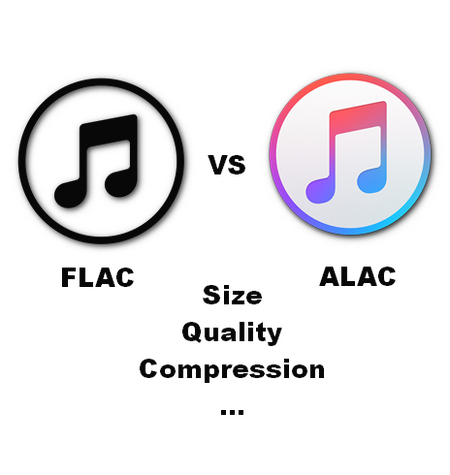 1.File Extension
FLAC: .flac
ALAC: .m4a, .caf
2.Sound Quality
Since both are lossless compressed audio, their sound quality is close to the original recording, which means that when both FLAC and ALAC are made from the same original source, they have the same sound quality - that of the original file.
3.Compression Ratio and File Size
FLAC has a better compression ratio than ALAC (FLAC: 57%, ALAC: 57.8%), hence a relatively smaller size than ALAC.
Note: The compression ratio is compressed size/uncompressed size * 100. So, lower is better.
4.Supported Programs
FLAC can be played on most music apps except on iTunes while ALAC can be played only on limited apps on iOS, such as iTunes.