A direct download method is available without installing any plug-in, as follows.
Step 1. Open the Facebook private video you want to download. Please make sure to extend the video page.
Step 2. Change www in the video URL to m. Then, open the new URL.

Step 3. Press F12 on your keyboard or right click on a blank area and select Inspect.

Step 4. Click the Top left "Select an element in the page to inspect it" icon from the Inspect Element window, then play the private video. The source video URL will be highlighted as shown below: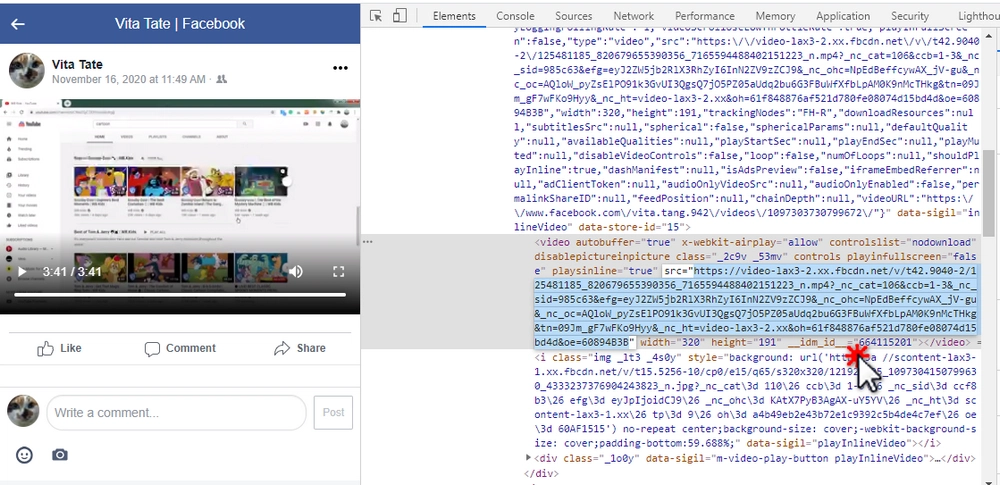 Step 5. Double click on the highlighted codes, copy the video URL and open it on a new tab.
Step 6. Right click on the video, select Save video as.

New you have downloaded the private Facebook video successfully.
However, in this way, the video is saved in SD quality, which is suitable on portable devices yet may looks crappy on desktop. If you need an HD version, try the following methods.