Sometimes it is necessary to convert WAV to Ogg to resolve format incompatibilities. Such a conversion also reduces audio size because Ogg can use lossy audio compression, making the audio easier to distribute and store. If you need to change WAV files to Ogg, you can follow this article to find two effective methods. Read on for more details.
WonderFox HD Video Converter Factory Pro is a top audio file converter that can help you convert between various audio formats with ease. Here, it can easily convert WAV to Ogg audio including Ogg Vorbis, Ogg FLAC, Ogg Speex and Ogg Opus with just a few clicks. In addition, it is a WAV to Ogg batch converter that can quickly convert a large number of WAV files to Ogg at one time. With more output options available, you can also convert WAV to MP3, AAC and more. Plus, it offers customizable settings that let you change audio bitrate, channel, volume, and more to generate personalized results.
Let's download and install download and install this WAV to Ogg converter and follow the steps below to start the conversion now.
Step 1. Import WAV Files
Open WonderFox HD Video Converter Factory Pro on your PC and enter the "Converter" module. Then click the upper-left "Add Files" to load one or more WAV files to the program. Drag-and-drop is supported as well.
Next, click the ▼ button at the bottom of the interface to set an output folder in advance.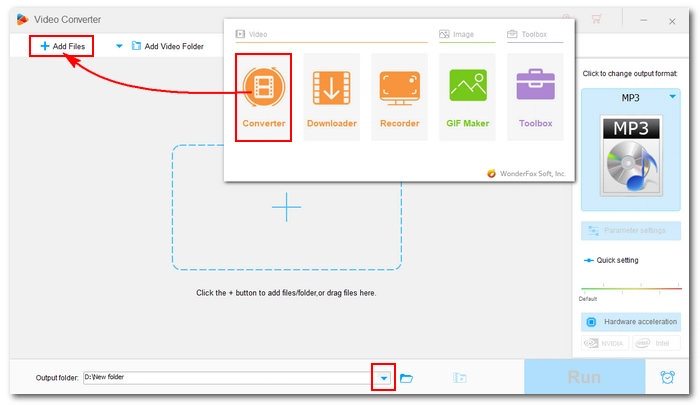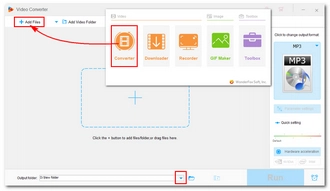 Step 2. Choose Ogg as Output Format
Go to the right side of the converter and hit on the format image to open the output format page. Next, head to the "Audio" section and select "Ogg" as the output profile.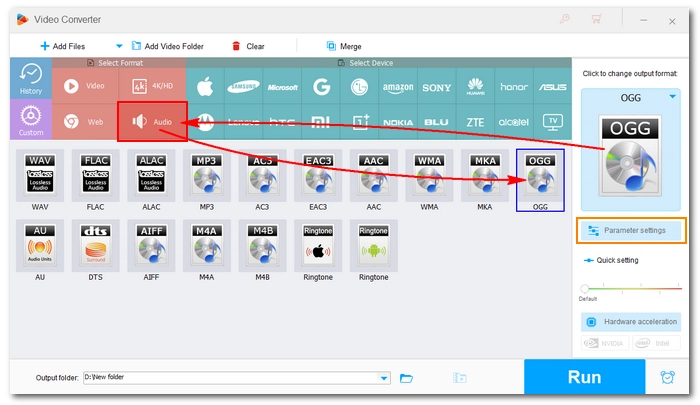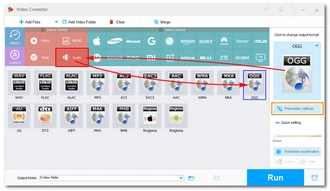 Tips. The default Ogg profile uses FLAC compression. If you need to change the audio codec, you can go to the "Parameter settings" and choose the audio encoder (Vorbis, Speex, and Opus). You can also alter the audio bitrate, channel, sample rate, and volume if you want.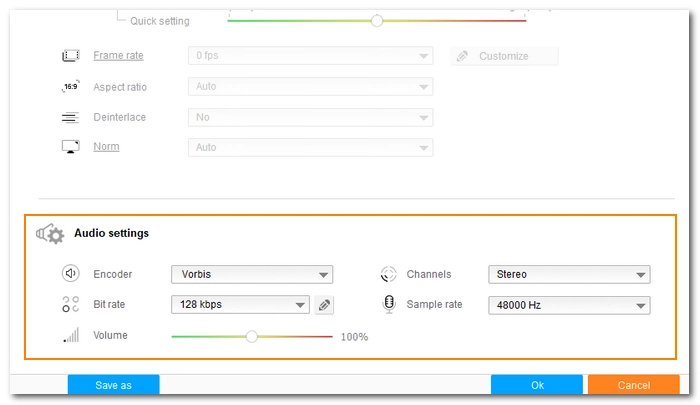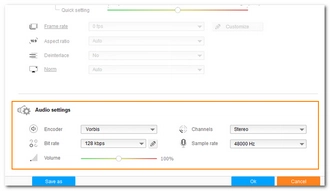 Step 3. Convert WAV to Ogg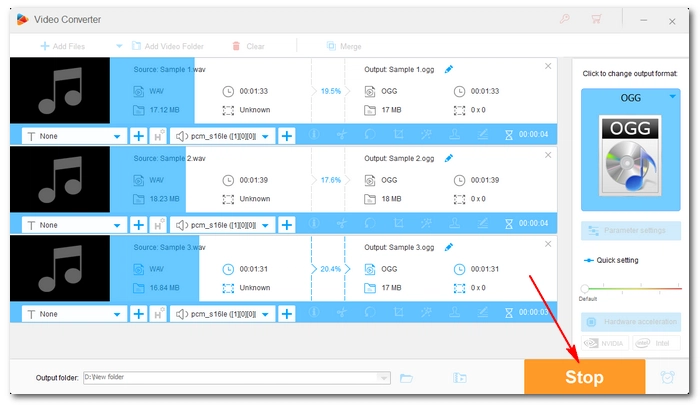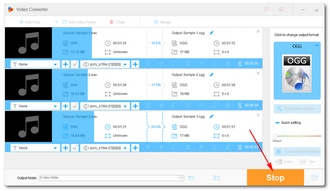 You can change a WAV file to Ogg for free with the free version of WonderFox HD Video Converter Pro. WonderFox Free HD Video Converter Factory is one of the best audio converters available for Windows users, and it can convert and compress WAV files to Ogg completely for free. Though it cannot bulk convert like the Pro software, it still converts files at a fast speed and ensures good output quality. The steps are the same as the above tutorial, and you can free download free download the WAV to Ogg converter free to have a try now!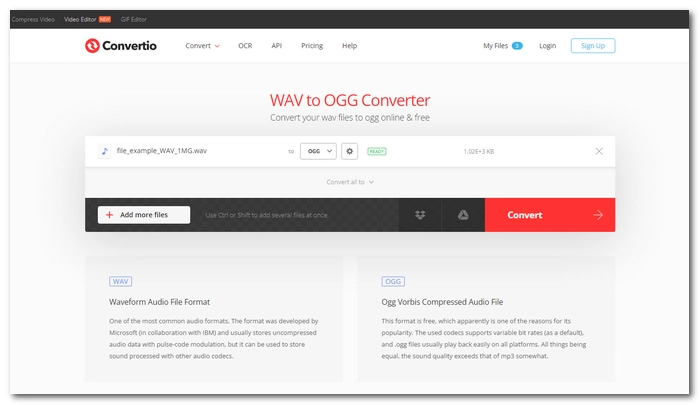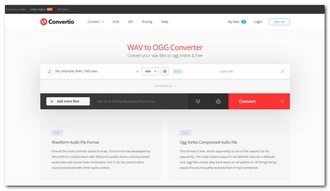 1. Is WAV or Ogg better?
In terms of quality, WAV contains raw audio data and presents the highest audio quality. Ogg, on the other hand, is more of a wrapper format that can store lossy compressed audio which has inferior quality compared with WAV. However, Ogg can use FLAC compression, a lossless format as WAV, and it can have the same quality as WAV audio.
2. Does Convert WAV to Ogg Lose Quality?
It depends on what you convert your WAV files to. As mentioned before, Ogg is a container format that can encapsulate multiple audio codecs. On most occasions, Ogg is seen as a lossy format, so the WAV to Ogg conversion will lead to quality loss. But you can also save a WAV file to Ogg without losing quality if you encode the file through the lossless FLAC encoder.
3. How to Convert WAV to Ogg Online?
There are WAV to Ogg converters online that allows you to change audio to Ogg without installing any software or plugins. Most of these services also come free and can be accessed on various browsers. All you need is to upload your WAV file to the website, choose the Ogg output format, then create an Ogg file from the WAV source. But note that many such websites have misleading ads and may pose a security risk to your system.
4. Can I Convert Ogg to WAV?
Yes, you can convert Ogg to WAV with any of the audio converters mentioned in this article. Besides, you can batch convert Ogg to WAV in HD Video Converter Factory Pro. It needs only a couple of clicks to finish the conversion.