Sharing large video files over email is no longer an issue when you have a decent video compressor. In this article, you'll be pleased to get the easiest way to compress video to 25MB or less than that using a handy Windows video compressor.
You're recommended to download download and install it here for preparation. Then let's see how to make a video less than 25MB.
If you want a video compressor with superior processing speed and efficiency, then look no further than WonderFox HD Video Converter Factory Pro. Coming with a Batch compression button, it can deal with multiple videos in one go. Also, this powerful batch video compressor allows you to compress video to less than 25MB by switching to a more advanced codec like H265 or VP9, or by changing the resolution, video bitrate, frame rate, etc. Besides, its built-in trimmer lets you shorten your video to decrease file size without losing quality.
In addition to that, HD Video Converter Factory Pro has the ability to do a/v conversion, video editing, online video downloading, and so forth.
Now, free downloadfree download the handy tool and see how to compress video to 25MB or smaller on Windows.
Launch HD Video Converter Factory Pro on your Windows desktop and select Converter. Next, click on the +Add Files button or simply drag and drop multiple videos into the compressor.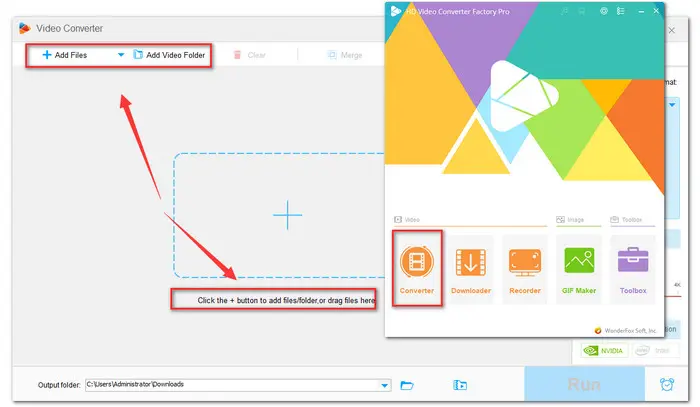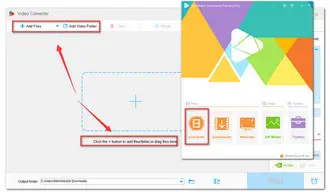 On the right side of the workspace, click the output format image to unfold the output format list. There are five main categories (Video, 4K/HD, Web, Audio, and Device). Go to the Video category and choose the desired video format.
You can choose advanced encoders like H265 profile (H265 for MP4 or H265 for MKV) profile to re-encode your video with a much smaller size file while preserving high quality.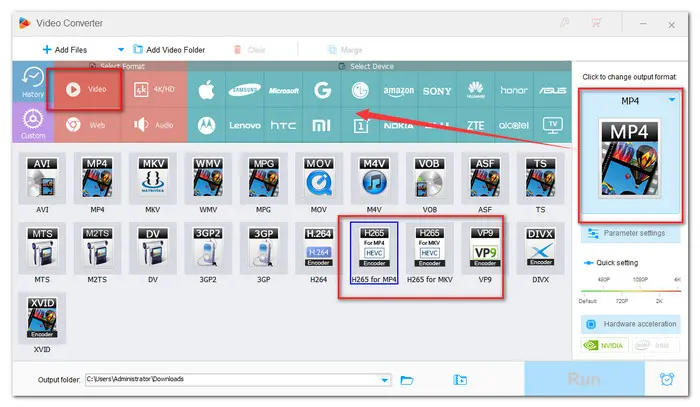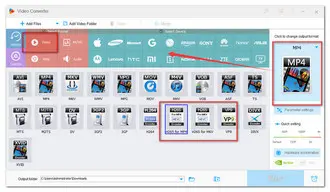 Cutting off unnecessary clips to shorten video length is a good way to go. Press the scissor-shaped icon on the toolbar. A trimmer window will open. Then drag the sliders on both ends to the desired timestamps. Alternatively, you can respectively input the Start and End time to make it more accurate. Once you've selected which part of the video should be trimmed, press the Trim button.
Repeat the step to get multiple clips from the video.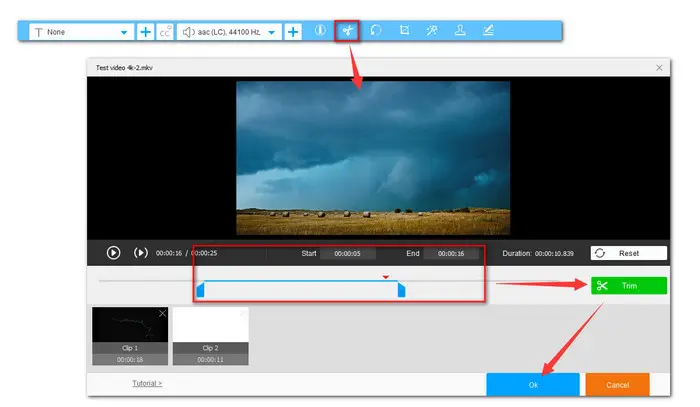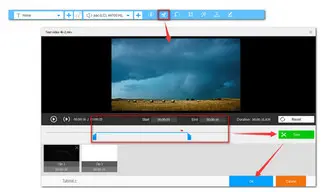 You can also compress video file to 25MB or smaller by changing the parameters in the Parameter Settings section. The following are several options for you to reduce the video file size.
Option 1# Select a More Advanced Encoder
For the same video file, switching to a newer video codec with high compression ratio, such as VP9, HEVC, AV1, from the Encoder dropdown list.
Option 2# Downscale Video Resolution
You can go to either the Quick setting under the Output Format image icon or the Parameter settings section to set a lower resolution.
Option 3# Lower the Video Bitrate
Compared with CBR (Constant Bitrate), VBR (Variable Bitrate) can achieve a reasonably small file capacity while maintaining decent quality. Thus, to further shrink the file size, you can change CBR to VBR and then move the slider to low quality. Or you press Customize button to define the required Bitrate.
Option 4# Reduce Frame Rates
You can select a redefined frame rate from the drop-down menu. Also, you can input the specific frame rate.
Note: Pay attention that when decreasing video resolution, bitrate, frame rate too much, the video quality will be greatly affected and there will be less detail on the screen.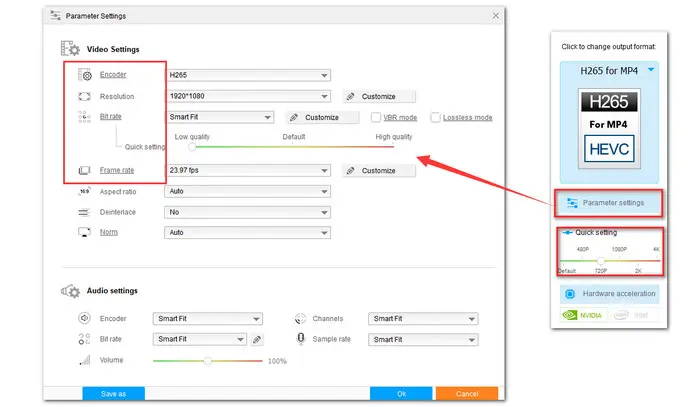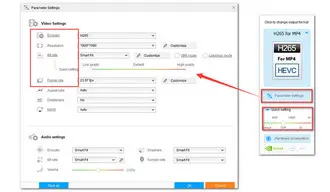 Option 5# Adjust Compression Ratio
Press the Batch Compression button at the bottom and drag the sliders to the right to increase the compression ratio. But don't set the compression ratio too high if you want a decent output video quality.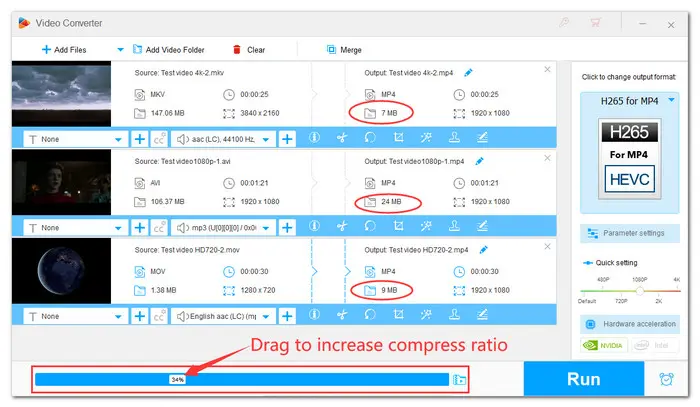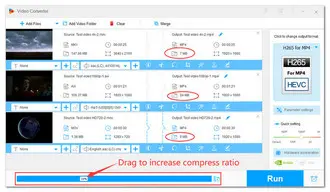 No matter which way you choose, you can see the real-time output file size varies with the changes. Finally, set an output file path on the bottom and hit Run button to compress video to 25MB or smaller than that.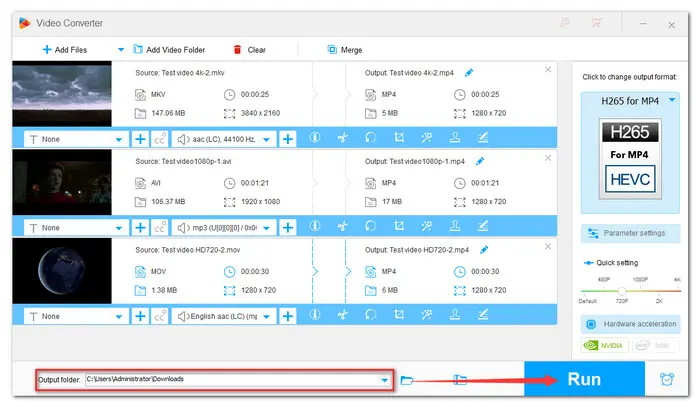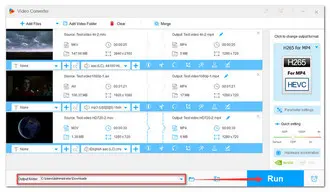 Bottom Line