1. Venom
Repo URL: https://123venom.github.io/
The first option we recommend is Venom. This Kodi addon owns tremendous popularity these days. It is a trimmed down Exodus fork and can run fast and stably on all Kodi supported devices. The same as other on-demand addons, Kodi Venom doesn't host any content but offers access to them. On Venom, users can stream a plethora of movies and TV shows content. Meanwhile, Venom features a series of handily playback features. It's worth mentioning that the auto-play feature of Venom will help you handily play episodes without clicking each of them and it also automatically finds high quality streaming sources for your better visual experience. What's more reassuring is Venom gets timely updates and continually enhances user's experiences.
Kodi Venom Installation Guide: How to Install Working Venom Addon on Kodi Leia & Krypton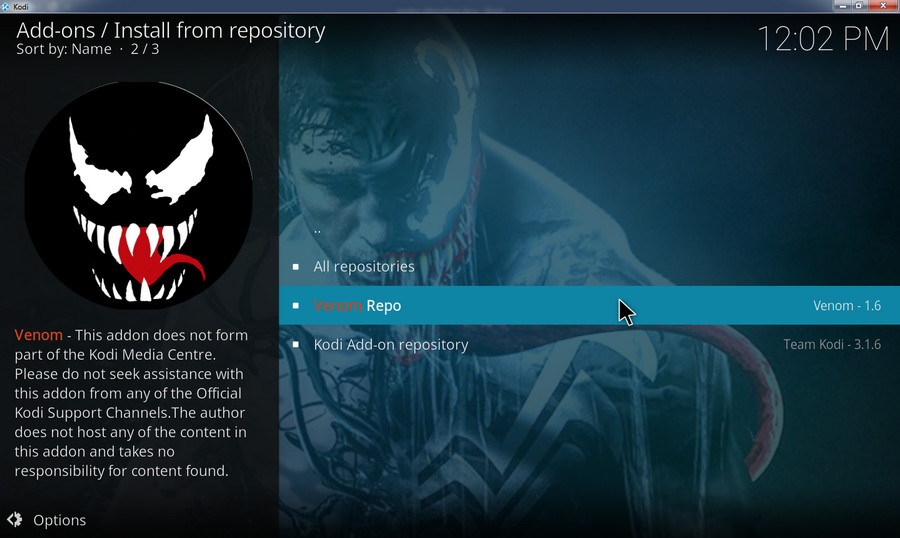 2. The Magic Dragon
Repo URL: http://diamondbuild.xyz/
The Magic Dragon is the successor of the popular Dogs Bollocks add-on. Actually the Dogs Bollocks is repackaged and rebranded as the Magic Dragon toady. This alternative to Exodus provides loads of movies, documentaries, TV shows, sports, music streams, and other content. And most of these streams can be viewed in high quality. The media content is sorted into different categories including Documentary's, People Watching, New Movie Release, Cam/HDTS Releases, 4K Movies, Misc Episodes, etc., letting you easily access the section that you are interested in. New streams are updated regularly and it will save you from boredom. Moreover, compared with other on-demand addons, it loads faster. There are different versions of The Magic Dragon and the one under the Diamond Build Repository is a good way to go. You can add the addon source via the URL above.
The Magic Dragon Kodi Installation Guide: How to Install Working The Magic Dragon on Kodi Leia & Krypton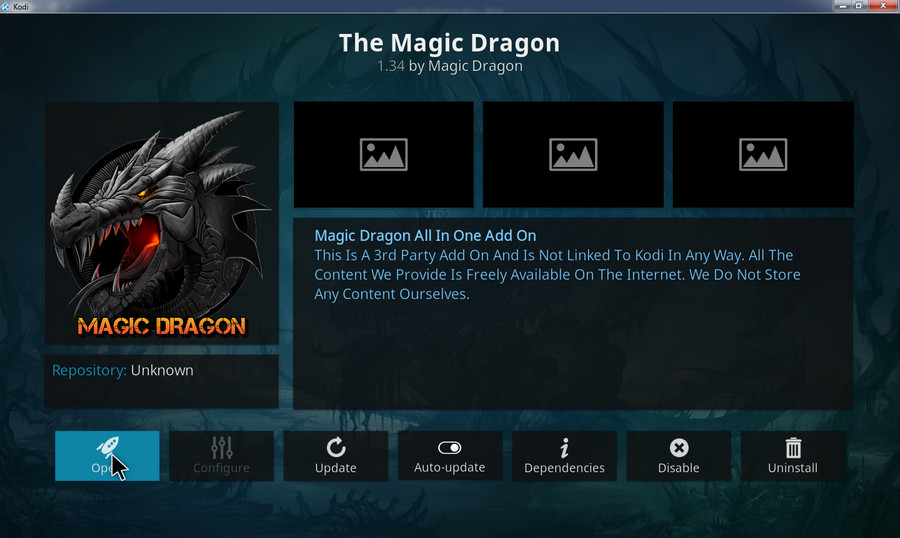 3. Covenant
Repo URL: https://covenant01.github.io/zip
Covenant is developed by the same developer of Exodus and it features a fairly similar Ul as the Exodus. If you're getting used to Exodus and don't want to switch to an unfamiliar addon, Covenant is certainly the best Exodus alternative for you. It not only inherits features from Exodus but also extends the functionality. In other words, Covenant performs more stable and includes more features. There you're able to find virtually all movies and TV shows varying from old movies to the latest releases in 2021. Covenant also highlights a simple navigation menu coming with precise categories for you to find different types of movies or TV shows in a few clicks.
Kodi Covenant Installation Guide: Step-by-step Guide on How to Install Working Covenant on Kodi Leia & Krypton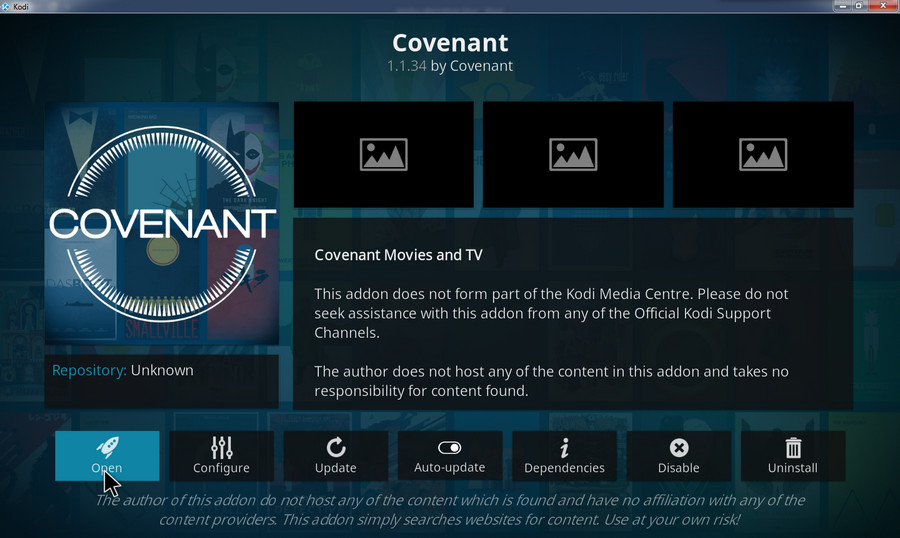 4. Seren
Repo URL: https://nixgates.github.io/packages/
Seren is a brand new third party addon for Kodi, developed by the team of the well-known Incursion addon. Focusing on offering movies and TV shows to Kodi users, Seren is different from other Kodi Exodus alternatives mainly because it only works with Premiumize and Real-Debrid to stream movies and TV shows torrents in a quick and efficient way. But it ensures high quality streams, which will bring you a totally different visual experience. Seren also stands out for its creative playback features. It can automatically make show playlists and resume a movie or episode from the point you left off before. The automatic caching for Real-Debrid and Premiumize users is available.
Kodi Seren installation guide: How to Install Working Seren Addon on Kodi Leia & Krypton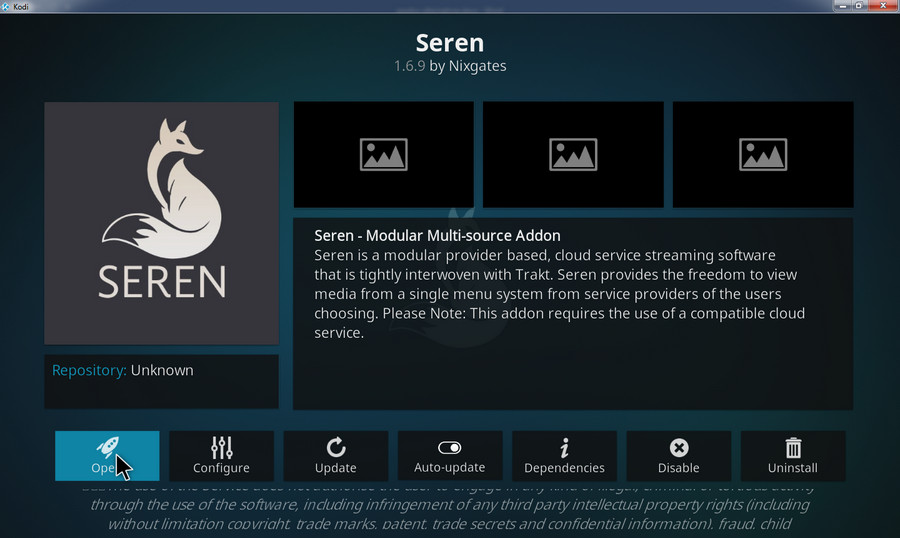 5. FilmRise
Apart from the addons like Exodus above coming from third-party sources, the official Kodi addon repository also has many good video addons you can use safely. FilmRise is exactly the case. FilmRise has an extensive collection of TV shows and movies covering all genres and the streaming content is available just at a simple click. The way to install FilmRise is exceptionally simple. Just go to Add-ons, click the box icon in the upper left corner to open the Add-on Browser page, select Install from repository, Kodi Add-on repository, then Video Add-ons. Finally select FilmRise – YouTube and install it. If you're interested in this addon, you can try it out. After all, it's quite accessible to get the addon on Kodi.