What is MPlayer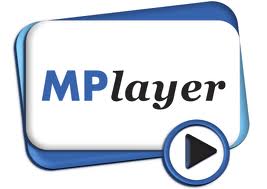 What is MPlayer
MPlayer is a free and open source media player. The program is available for all major operating systems, including Linux and other Unix-like systems, Microsoft Windows and Mac OS X. Versions for OS/2, Syllable, AmigaOS and MorphOS are also available. The Windows version works, with some minor problems, also in DOS using HX DOS Extender. A port for DOS using DJGPP is also available. A version for the Wii Homebrew Channel has also emerged.
Supported media formats
MPlayer can play almost anything, including:
*Physical media: CDs, DVDs, Video CDs
*Container formats: 3GP, AVI, ASF, FLV, Matroska, MOV (QuickTime), MP4, NUT, Ogg, OGM, RealMedia, Bink
*Video formats: Cinepak, DV, H.263, H.264/MPEG-4 AVC, HuffYUV, Indeo, MJPEG, MPEG-1, MPEG-2, MPEG-4 Part 2, RealVideo, Sorenson, Theora, WMV, Bink
*Audio formats: AAC, AC3, ALAC, AMR, DTS, FLAC, Intel Music Coder, Monkey's Audio, MP3, Musepack, RealAudio, Shorten, Speex, Vorbis, WMA, Bink
*Subtitle formats: AQTitle, ASS/SSA, CC, JACOsub, MicroDVD, MPsub, OGM, PJS, RT, Sami, SRT, SubViewer, VOBsub, VPlayer
*Image formats: BMP, JPEG, MNG, PCX, PTX, TGA, TIFF, SGI, Sun Raster
*Protocols: RTP, RTSP, HTTP, FTP, MMS, Netstream (mpst://), SMB, ffmpeg:// (Uses FFmpeg's protocol implementations)
MPlayer also supports a variety of different output drivers for displaying video, including VDPAU, the X video extension, OpenGL, DirectX, Direct3D, Quartz Compositor, VESA, Framebuffer, SDL and rarer ones such as ASCII art and Blinkenlights. It can also be used to display TV from a TV card using the device tv://channel, or play and capture radio channels via radio://channel|frequency.
Since version 1.0RC1, reasonable built-in support for the ASS/SSA subtitle format is present by the use of libass, though it still has issues rendering some languages (such as those requiring complex text layout such as Arabic).
Related Software
WonderFox DVD Ripper is the powerful and professional ripper software. It is the good solution which is also easy to use for ripping content of DVDs to a wide range of mainstream video formats such as AVI, MPEG, MP4, MOV, FLV, WMV, 3GP etc. The WonderFox DVD ripping software is also a powerful DVD converter which supports to convert DVDs to the popular portable devices such as iPhone, iPad, iPod, Nokia N8, BlackBerry PlayBook, Motorola Xoom...
Related Source
QuickTime | Windows Media Player | The KMPlayer | HD Video | MPlayer | Video Converter | Video Editor