What is Audio Encoder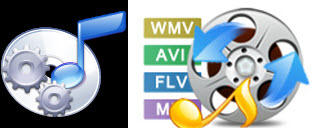 What is Audio Encoder
Audio Encoder is a computer program implementing an algorithm that compresses and decompresses digital audio data according to a given audio file format or streaming audio format. The object of the algorithm is to represent the high-fidelity audio signal with minimum number of bits while retaining the quality. This can effectively reduce the storage space and the bandwidth required for transmission of the stored audio file. Most Encoders are implemented as libraries which interface to one or more multimedia players.
Classification of Audio Encoder
Audio Encoder generally fall into two groups, codecs that use lossy compression and those that use lossless compression.
1. Lossy Audio Codecs
Audio codecs which use lossy compression include:
* MP3
* AC3
* AAC
* ADPCM
* ATRAC
* DTS
* MP2
* Musepack
* Ogg Vorbis
* WMA
* ADPCM
* ATRAC
* Perceptual Audio Coding
* TwinVQ
2. Lossless Audio Codecs
Audio codecs which use lossless compression include:Audio Codecs Audio Codecs
* Free Lossless Audio Codec (FLAC)
* Apple Lossless (ALAC)
* Direct Stream Transfer (DST)
* LA (Lossless Audio)
* Lossless Predictive Audio Compression (LPAC)
* Lossless Transform Audio Compression (LTAC)
* Meridian Lossless Packing (MLP)
* Monkey's Audio APE
* OptimFROG
* RealAudio Lossless
* RKAU
* Shorten (SHN)
* The True Audio (TTA)
* WavPack lossless
* WMA Lossless
Related Software
Video to Audio Converter Factory Pro is the professional converter for video to audio. These tasks can all be done with the video to audio converter, it can help you extract audios from your favorite videos or movies and convert them to the popular audio formats like: MP3, AAC, M4A, AC3, WMA, WAV, etc. It also can convert between audio formats, add an audio file and convert it to the right format that you need. What's more, it can help you merge and clip your audio, making the audio you really need.
Related Source
Resolution | Video Encoder | Audio Encoder | Aspect Ratio | Video BitRate | Audio BitRate | Frame Rate | Audio Channels | Sample Rate | Video Profile | Decoder | Codec