This article will let you know more about FLAC, and help you solve the problem of how to play FlAC on you iPhone 4 / iPhone 4s / iPhone 5 / and other Apple devices
Before we guide you to figure out how to play FLAC on iPhone 4, iPhone 4s and iPhone 5, it is necessary for you to understand what FLAC is first.
FLAC Codec
FLAC stands for Free Lossless Audio Codec, which is a free codec allowing digital audio to be compressed without any loss in quality. Undoubtedly, it is the best choice for music lovers to get much better compression, preserving the integrity and fidelity of their music files., but FLAC files are always come with larger size (about 700MB/80-minute CD) than other audio formats.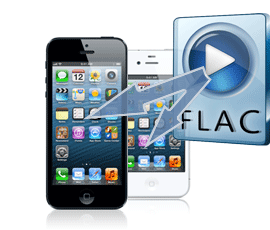 Can iPhone Support Playing FLAC Files?
With its large phone memory, iPhone has a good performance as a music player. iPhone 16 GB storage can hold common music resources that you need (hold up to 5,000 music files). What's more, it also has long music playback time, which can be up to 59.02 hours.
However, FLAC Format Can Not Play on all of Apple Devices
Neither iPhone nor any iDevice natively supports FLAC files. How to solve this problem for iPhone users who have their audio collection in FLAC format? The easiest way is to take advantage of certain apps that can let you listen to FLAC on iPhone. But the large file size of FLAC could still hold you back to enjoy a good deal of music resources you have. So here you need to use a transcoding tool – FLAC to iPhone Converter to convert FLAC into a playable format such as MP3 or AAC.
AAC and MP3 are both 'lossy' format files. However they can get great quality without taking too much space and human ears cannot hear the difference between lossy and lossless files on the go with portable device like iPhone 4, iPhone 5, etc.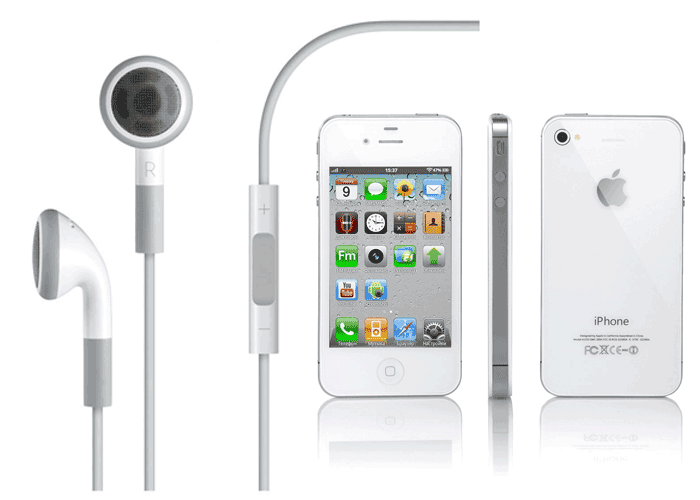 It could be a great pity that iPhone cannot support playing FLAC for some limitations. You'd better enjoy FLAC effect with your better headphones at home to maximize the goods of FLAC. If you have too many music resources in FLAC forma1t and really want to convert those to acceptable formats for playback on iPhone, it is time for you to find a good FLAC to iPhone converter, which enables you to play FLAC on iPhone 4, iPhone 4s, iPhone 5.
Have no ideas how to choose the right converter for your iPhone? Don't worry about that. In this article, we will recommend a professional FLAC to iPhone converter to you and guide you to convert FLAC to iPhone 4, iPhone 4s, and iPhone 5 with simple steps.
Suggested FLAC to iPhone Converter
A good program is the handy tool will surely meets your needs. You may have seen various converters on the Internet claiming that they can help you out to convert FLAC to iPhone. But the truth is most of them can hardly solve your problem in a quick way. Luckily, here comes WonderFox Video Converter Factory Pro, the right tool can really be a big help. It can not only help you convert audio like FLAC to your iPhone or iDevice, but also it can help you convert nearly all the popular videos and audio files to your Apple devices. This video converter is powerful and safe with intuitive interface and rich extra functions. With it, how to play FLAC on iPhone 4, iPhone 4s, iPhone 5 is definitely not a problem for you anymore!

How to Play FLAC on iPhone 4, iPhone 4s, iPhone 5 with the Recommended Software
Step 1 Load your FLAC file
Download and install WonderFox Video Converter Factory Pro. On the main interface, load the FLAC audio source which you want to play it on your iPhone, it can be audio file, video file and DVD disc (common DVD, copy protected DVD, etc.) by clicking "Add +" as the picture showed below.
Step 2 Specify Output Audio Format You Need
Here we choose the AAC audio format for output. You can change the audio settings if need in the "Audio Settings" part.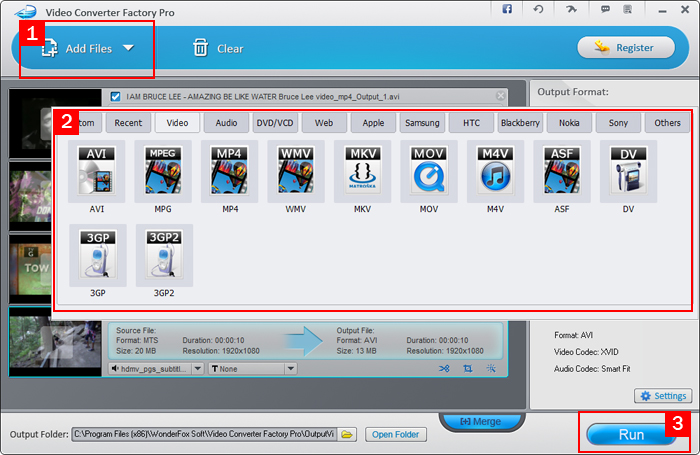 Step 3 Start Processing
Click "Start" button to begin the conversion. Its batch conversion function let you convert a great deal of files simultaneously.
Tips: Click "Open" to get the media files you converted and enjoy them on your iPhone.
WonderFox Video Converter Factory Pro (for Windows) is on a limited-time discount. Purchase now you can save $10. Don't miss the chance.
How to Convert Video to Other Apple Devices
If you have other iDevices and want to enjoy videos/audio/DVD on them without video and audio format limitation, the below tips or guides may be helpful.
Want to convert iPod music to MP3 so that you can play your iPod music resources on your other MP3 players? It is necessary for you to learn how to convert iPod music to MP3. Want to enjoy MKV videos on your iPod? WonderFox Video Converter Factory Pro can help you easily convert MKV to iPod.
This powerful video converter can easily help you convert video to iPod Touch 4, convert video to iPod Classic, convert AVI to iPod compatible videos, convert video to iPod Nano and so on. In a word, it can convert nearly all popular videos and audios to iPod series compatible videos and audios.
Hope tips and guides above will be useful to you. If you still have any problems on using Apple Video Converter Factory Pro, please feel free to contact us.
Related Software