Q: I've had a new laptop for a month and a little, but recently it somehow starts to lag every two seconds when watching YouTube videos. I never had this problem before and I've tried installing flash, a new browser, but with no luck. If anyone could please help me with removing YouTube videos lagging I would be grateful.
Q: I'm trying to watch some YouTube videos on my computer, but even when the whole video is completely buffered and streamed, it lags literally every two seconds. Why are YouTube videos stuttering? None of my other computers have this issue, anybody have a suggestion?
Q: My YouTube videos are becoming really jerky and choppy, even ending early as well as slowing down my browser (Google Chrome). I'm pretty sure my internet work well. How can I fix YouTube videos choppy problem?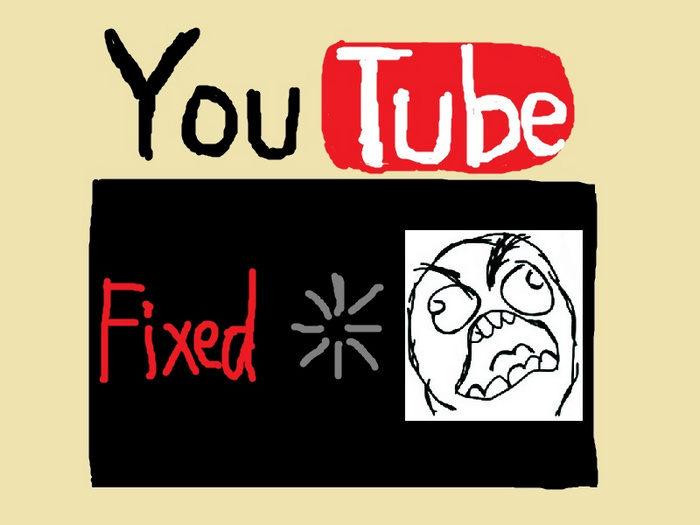 Fix YouTube Videos Lagging Issue
Think about that when you're watching a video or movie on YouTube, if it plays and pauses every several seconds, it's a really frustrating and annoying experience that will make you crazy. You know, no words can express that feeling. Commonly, a question will come to you later, "Why is my YouTube lagging?". To fix YouTube videos lagging playback issue, the following tricks will be helpful.
List of Possible Solutions for YouTube Videos Stuttering
1. Make sure you have a broadband connection with at least 500 Kbps for the best viewing experience. You need to change to a quicker Internet connection if it's below that value.
2. Update Adobe Flash to the latest version.
3. Clear your browser's cache.
4. YouTube will automatically select a video quality for you according to your network speed. You can lower the video quality or downscale video resolution to see if it will play smoothly.
5. Pause the video and wait until videos have buffered completely before playing.
6. Try another web browser to see if YouTube videos stuttering problems are missing.
7. Use public DNS servers like OpenDNS or Google Public DNS.
8. Some media players support YouTube network streaming, such as VLC, SMPlayer, PotPlayer, etc.
9. Contact your local Internet Service Providers for help since some ISPs may control the bandwidth and download speeds of connections.
Best Solution to Fix YouTube Videos Lagging Issue
If you have tried the tricks above but to no avail. The permanent and perfect solution is to download YouTube videos for playback offline without lagging. Free HD Video Converter Factory is such a free YouTube video downloader to help you watch YouTube videos without buffering. Compared with those free online video downloaders, it's more stable, reliable and user-friendly, nothing goes wrong with network instability problems. Download and install Free HD Video Converter Factory on your Windows PC, then follow the troubleshooting steps below.

Free HD Video Converter Factory
Free HD Video Converter Factory is a totally freeware to help you download and convert YouTube videos so as to efficiently resolve YouTube Videos Lagging problem. Learn more >
1. Launch the program and click "Download Video" on the menu bar. An "Add New Download" window will pop up.
2. Copy and paste the URLs of laggy YouTube videos, then press "Analyze" button.
3. Select an option from different resolution and file sizes after analyzing. Click "Download" to start to fix YouTube buffering issue. This software supports a batch processing for downloading multiple videos, including those choppy YouTube videos caused by unstable network. You are capable of downloading 4K videos, 360-degree video as well as VR movies download. This software is supposed to analyze and list all resolution the original video owns, try to re-analyze the URL if you don't see the due resolution in the list.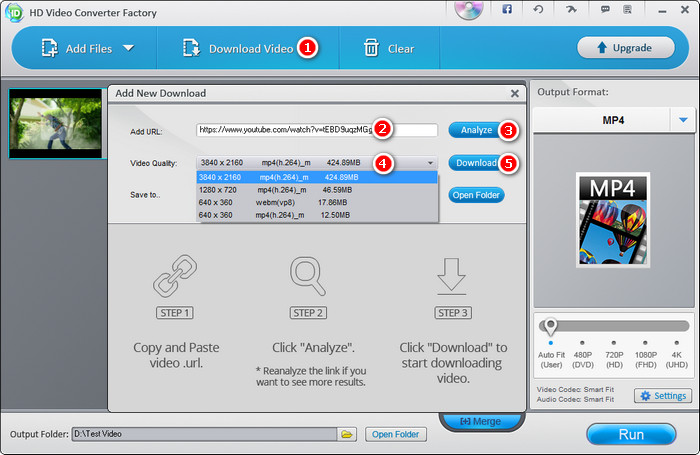 The steps of Downloading YouTube Videos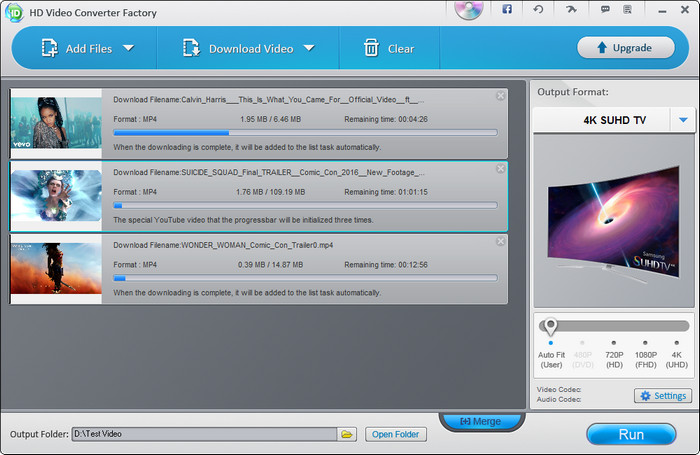 Download YouTube Videos in Batches
Optional - This software empowers you to convert downloaded videos to 200+ video audio formats and portable devices, even convert downloaded SD video to HD. Meanwhile, you can download YouTube subtitle and embed subtitle into video. Besides, you are allowed to merge multiple videos, extract audio from video, cut video clips, reduce video size, adjust video parameters, etc.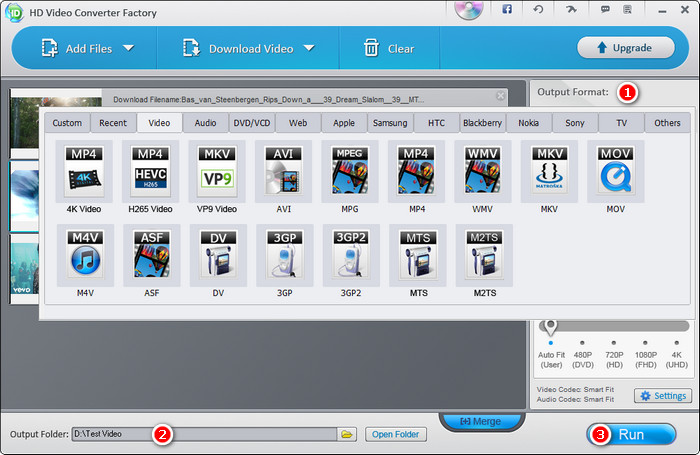 Convert Downloaded Videos
So that's the whole process of how to fix YouTube lag. The videos will play smoothly now. Have you solved the YouTube videos buffering issue? If yes, which solution works for you? Leave your comments and share your ideas below.
Still got question? Submit it to us and get answer within 24 hours.