How to Fix No Sound/Audio Problems on YouTube Online Playing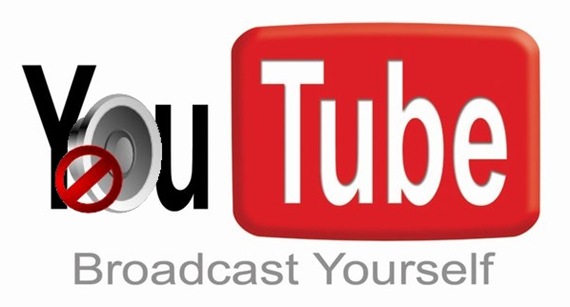 "I have no sound on Firefox or chrome on any YouTube videos. When I was using chrome the sound stopped working, so I used Firefox and it worked at first, but then the sound was removed on that too. I thought that maybe the sound would work on chrome again, but it didn't. Is anyone else having the same YouTube no sound problem?"
Tagged by: youtube videos have no sound, youtube video no sound, youtube video no audio, loss audio youtube
If you are grappling with the YouTube no sound issue, you are not alone. In the world's largest video streaming web site, no sound or audio on online playing youtube videos has been the biggest problem which plagues users. Here, several approaches are put forward to fix YouTube sound problem. They're all relatively easy to do, but you should choose the method that works best for your own YouTube sound problem.
Hot Tags about YouTube: download video from YouTube, extract audio from YouTube video, get audio from YouTube, download music see you again from YouTube, YouTube video to iPad, YouTube music downloader
Possible Reasons and Solutions for YouTube No Sound
1. The sound is turned off.
Check if any sound functions have been activated on the computer. If not, to ensure that you can hear YouTube video, try the following:
(1). Adjust the computer and speaker volume.
(2). Modulate the YouTube built-in voice controller at the bottom right of the video player.
(3). Make sure that other video players such as VLC, KMPlayer, Quicktime, Real Player or Windows Media player have been volumed up, as this might affect the YouTube.
(4). Shut down and restart the computer after the operations.
2. Hardware failure, sound card malfunction, or sound card driver problem.
Please ensure you have a sound card in your machine, and you've installed sound card driver. In order to test if they're working properly, play other audio or video. If still no sound, check whether it is disabled in the "Device Manager". If it is determined as hardware failure, you need to get your machine repaired.
3. Adobe Flash Player is too old to be compatible with the latest YouTube technology.
Adobe Flash Player is necessary for YouTube online playing, and it streams most of YouTube videos. If you confirm that you have the Adobe Flash Player installed, please remove any old versions, then upgrade to the latest release of Adobe Flash Player (https://get.adobe.com/flashplayer/) because this is necessary to stream video and audio on YouTube.
4. Copyright restriction.
Some audio contained in YouTube video is copyrighted so that it cannot be heard. The only solution is to purchase it.
5. YouTube is in the code update phase.
If you get the notification saying YouTube is in the code update phase, all you can do is waiting for the official repair.
6. Poor network.
Poor network may cause the nonfluency and missing sound. Our solution to YouTube sound problem here is to batch download videos locally and then play.
7. YouTube audio and video separation technology.
In the recent code updates, YouTube uses the audio and video separation technology, and it may cause some YouTube videos have no sound or audio and video are not synchronized. Solution: Use WonderFox DVD Video Converter to download YouTube video for native playback. The YouTube download function of WonderFox DVD Video Converter can fix all of the above non-hardware failures. You may not want to download anything in fear of adware. But please feel assured. CNET, Softpedia, MajorGeeks, and other websites are so glowingly positive about WonderFox DVD Video Converter for its optimization, without any plug-in and virus.
Once-and-for-all Solution to Fix YouTube No Sound Problem
With the powerful and excellent download function, WonderFox DVD Video Converter is able to free download YouTube videos in different format and resolutions, no matter SD YouTube videos or HD YouTube videos even 4K and 8K UHD. Please learn more about how to convert SD video to HD video. What's more, this YouTube video downloader also can free download videos from Facebook, Vimeo, Liveleak, Metacafe and other popular video-sharing websites. Now, follow the download guide as below.

Step 1: Download the YouTube video downloader free. Launch it and click the big blue "Download Video" icon to enter the download window.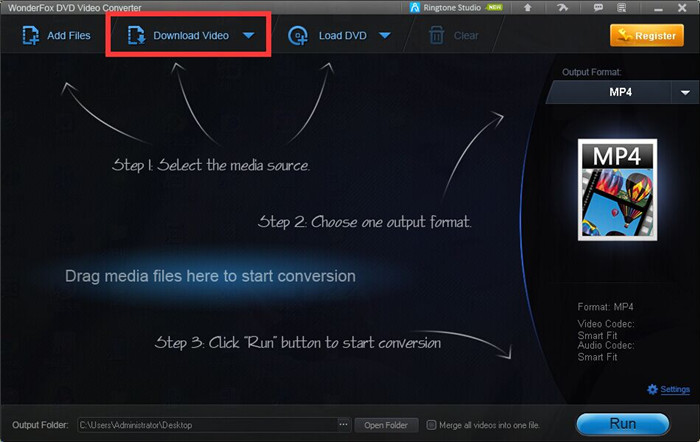 Step 2: Go to YouTube to find your desired video. Copy and paste the URL into the "Add URL" blank area. Analyze it.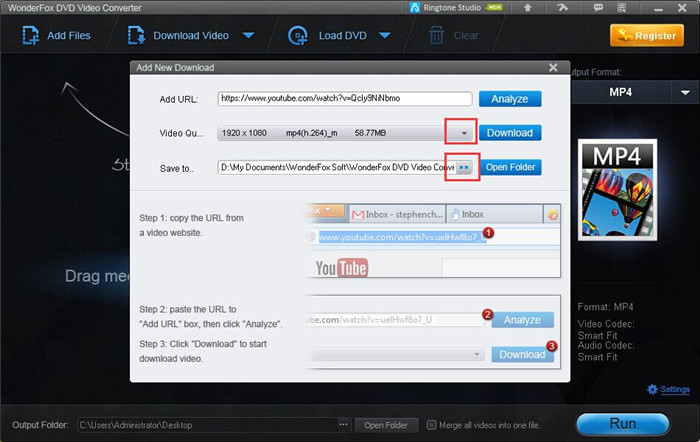 Step 3: Choose the video quality (format, resolution, size) by clicking the down arrow.
Step 4: Specify a destination folder to save the target video file by clicking the "··".
Step 5: Click "Download" to start downloading the YouTube 1920 x 1080 video.
Step 6 (optional): It will return to the main interface automatically. When the download is complete, you can stream the downloaded video to a mobile device like iPhone, Android phone, iPad, tablet, PC, TV, by choosing the output format.
Hope my solutions will help your YouTube no sound issue. If the downloaded videos have no sound and let me just tell you it's rare, please visit the post "How to Fix No Sound/Audio When Download a YouTube Video".
Related Resource
Related Software (Time-limited Offer Today)
Special Offer: WonderFox DVD Video Converter
Want to enjoy a complete movie night with your family instead of waiting long time for conversion? WonderFox DVD Video Converter is the best choice, which provides one-stop total solution to Rip DVDs (Disney, Paramount, Sony Included), Convert videos, Download online videos, Edit and Play movies/video with excellent performance.
Join the Disscussion