My mom is the big fans of YouTube and likes to watch the funny videos for killing time. However, recently she complains that she don't want to watch YouTube videos anymore for the bothering YouTube not responding error message pops up all the time. Actually, YouTube isn't responding issue is a common YouTube error. Have you ever come across the following problem?
YouTube not responding
1.Every time I load a video on YouTube, it plays for a couple of seconds, you can still hear the sound, but the browser stops responding for like 10-15 seconds and then plays again.
2.I like to stick to using Firefox for preference. Sometime I access a YouTube link, the page stops and a message at the bottom would say YouTube is not responding.
3.Whenever I go to YouTube it stops responding in about several seconds. Even I change the browser, the issues still exists.
If you happen to be encountered with the YouTube is not responding problem like them and have to play for about a millisecond, you really need to keep reading and find the great way to fix the problem.
Part 1: Best Solution for YouTube Isn't Responding
There are a large number of factors leading to YouTube video not responding problem. The complicated procedures of some solutions always paint newbie and even the experienced hands into a corner. Put things right once and for all. You can easily figure out the optimal method at one blow by downloading the YouTube videos to watch the offline video anytime and anywhere which helps you to get rid of the restrictions and problems that YouTube videos online give you, such as YouTube video not available in your country error, no sound/audio problems on YouTube online playing, YouTube isn't responding and many other YouTube errors.
As the senior user who sticks to the offline video, I really recommend Free HD Video Converter Factory to downloaded 4k videos, 1080P YouTube videos and other various videos you desire. Free HD Video Converter Factory allows downloading various YouTube videos easily without YouTube not responding error, and converts them to 200+ formats and hot devices.
Free download this program and install it for preparation.
Download YouTube Video with the Following Steps
Step 1
Click the "Download video" at the top.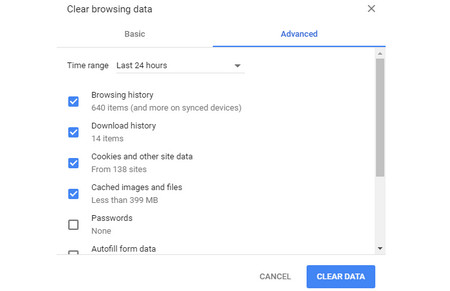 Download YouTube video
Step 2
Enter another interface. Copy and paste the URL of the targeted video, click "Analyze". Then you will find there are different video resolutions and files. Although it has a recommended download standard, you can also choose the one you expect. After that, press "Download" for completing the process. It supports batches of downloading tasks to save your time.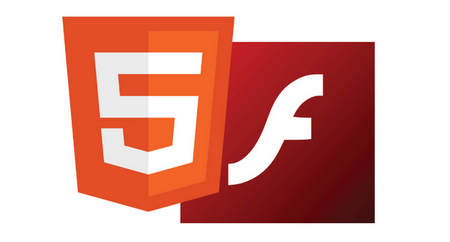 The simple progress of downloading
Step 3
(Not required but useful)
All the parameters are smart fit for best visual effect, but You can also customize the video parameters for your own needs, such as change the resolution, encoder, bitrate, aspect ratio and even the audio channel. Reset the related parameter and press "Run" to preserve your setting.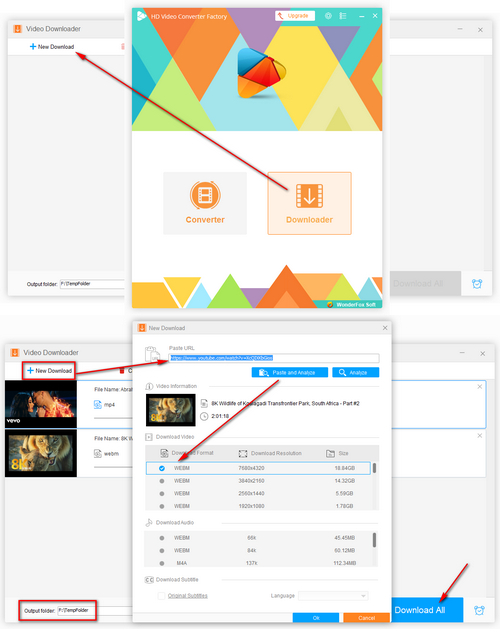 More parameters setting
Part2:The Additional Solution of YouTube is not Responding
1.Change network environment
Poor network environment is the most common factor leads to YouTube playing problem, such as YouTube videos black screen error, YouTube fullscreen problem and YouTube is not responding problem you are encountered with. Try to change the network for smooth playing.
2.Erase browser cookies , cache and history
A large amount of cache, cookies and history pages occupy the Brower is another impact. You may find that you can watch YouTube videos with Google Chrome before but YouTube isn't working with it now. When you change the browser, YouTube can run perfectly. The fact is that too much stuff will block the browser and slow the YouTube process down and even cause the YouTube video not responding problem. Delete the cookies, cache and history of your browser can settle the problem, sometimes.
3.Unload incompatible plug-ins and firewall
Some third-party plug-ins like Ad blocking, web accelerators, download plugins are incompatible with YouTube Players. Some third-party firewalls like Comodo or McAfee ones will block the connection for YouTube responding for security. Try to uninstall add-ons and firewall will solve the problem.
4.Upgrade browser and flash player
As YouTube have advanced constantly, the old browser and player may not cater to the standards, and you need to upgrade the browser and player. By https://www.youtube.com/html5, you can know whether your browser supports HTML5 player that YouTube uses. Meanwhile, although most YouTube videos use HTML5 player, a few still demand the Adobe Flash Player to play online. Visit http://www.adobe.com/software/flash/about/ to check whether your Adobe Flash Player version is the latest one. If your browser and Adobe Flash player are out of date, please upgrade it!
The methods to fix "YouTube isn't responding" problem are various. But it's hard to find the suitable one for many factors should be considered, such as devices, system, related software, add-ins and so forth. Contrasting these methods, only downloading YouTube videos can fix this problem at one go for you don't have to figure out the cause one by one. Just download the video, all problems can be solved.
Now, please download the Free HD Video Converter Factory to complete your jobs.
More Special Features on Free HD Video Converter Factory
Download videos from other websites like Facebook, Vimeo.
Convert YouTube videos to 200+formats and hot devices
Feel free to set your video or audio parameter such as resolution and volume
Extract audio from video without quality damage
A functional editor to clip, crop videos and add post effects
You can customize your own cell phone's ringtone by using Ringtone Studio