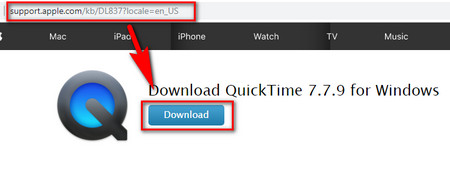 Download QuickTime for Windows
The simplest way of solving the problem that works in some cases is to install QuickTime for Windows. Along with QuickTime, that move will install the essential codecs as well on your Windows PC, and enables Sony Vegas to recognized your MOV files with more common video codecs.
Navigate to https://support.apple.com/kb/DL837?locale=en_US, hit "Download". Then follow the instructions to install it to your PC.
After installation, try to import MOV to Sony Vegas and see if it works.