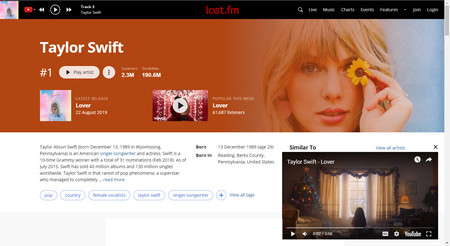 Music video on Last.fm
Firstly, you'll find it such refreshing, when looking for a website to download music videos, finding a place providing a feature called "Spiking Artists". It allows you to explore the artist and their similar artists that currently trending globally on Last.fm.
Secondly, on Last.fm, there are statistics of: the songs currently making the most waves; worldwide listening trends; Today's Most Loved.
For: Find the hottest song of every single day & Explore various sounds from different eras.