Can I Play Popcorn Time on VLC? It Depends!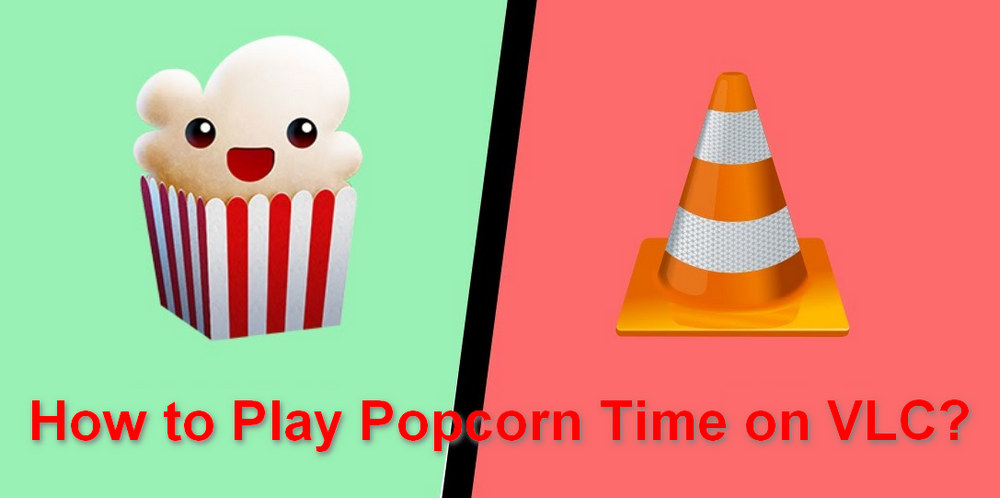 It seems quite a lot of people would like to watch Popcorn Time using an external media player like VLC because of longer buffering time, the constant bothering of VPN service ads or occasional black screen issue. However, what makes many people confused is they cannot find an option to invoke VLC to play Popcorn Time. What's going on?
You know what, Popcorn Time is an open source project so that there are multiple folks available over the internet developed by different groups. Among them, the two most famous are "Popcorntime.sh" and "Time4popcorn (new domain: getpopcorntime.is)", and they both have acquired a large user base due to distinctive features. So actually, the former allows you to watch Popcorn Time in VLC conditionally, but it doesn't have the function with the latter at all. If you cannot see VLC option in "Popcorntime.sh" version, follow the steps below to fix the problem.
Also Read: Popcorn Time Hot Versions | Top 15 Popcorn Time Alternatives | Kickass Movie Download | Best Alternative to ShowBox
Part 1: "Popcorntime.sh" Version ONLY - How to Play Popcorn Time on VLC?
Step 1 - Open Popcorn Time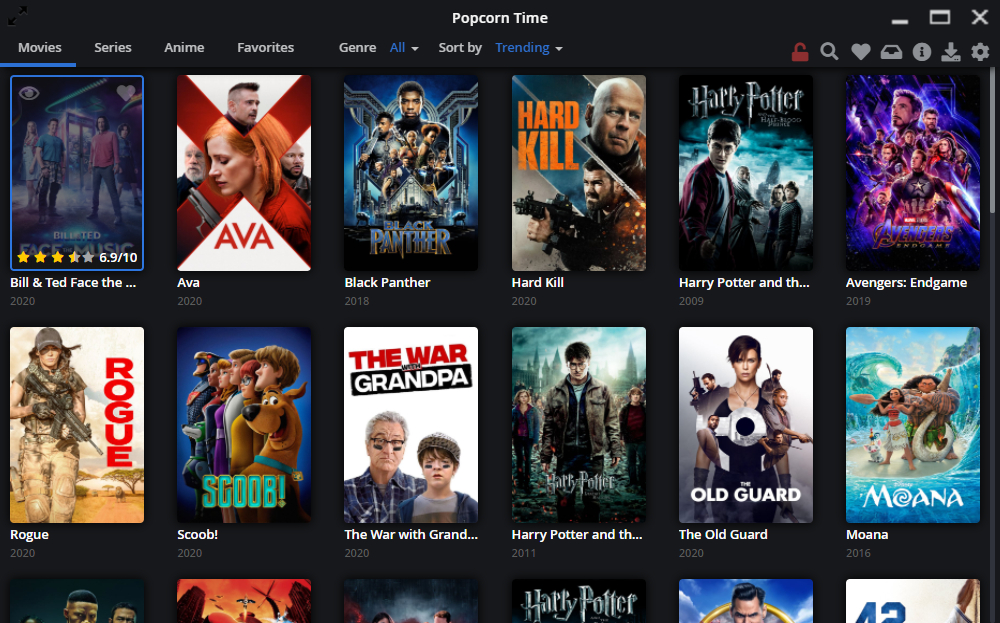 Step 2 - Install or Update VLC
Install or update VLC to the latest version via https://www.videolan.org/. It's recommended to install both programs on the default installation directory, otherwise you may not see the VLC option.
Step 3 - Change Video Ouput Settings in VLC
Run VLC, navigate to "Tools" on top menu bar and select "Preferences", go to "Video" tab and change the "Output" settings to "Automatic" option. Click on Save button and close VLC.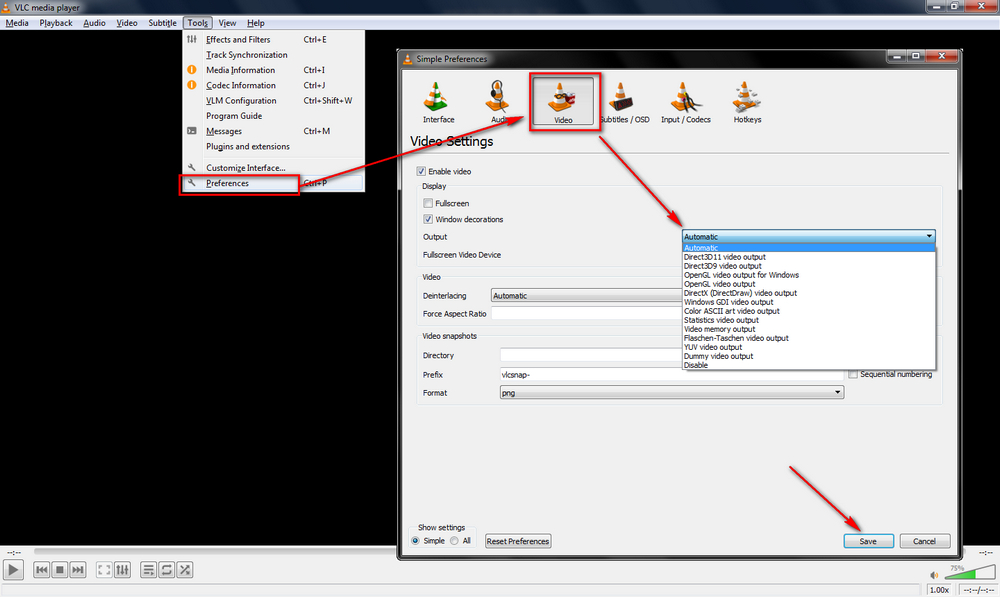 Step 4 - Play Popcorn Time in VLC
Now re-launch Popcorn Time, head over to your preferred title. You'll see an up arrow next to "Watch Now" button. Open the list and you can invoke VLC to take over the Popcorn Time streaming work.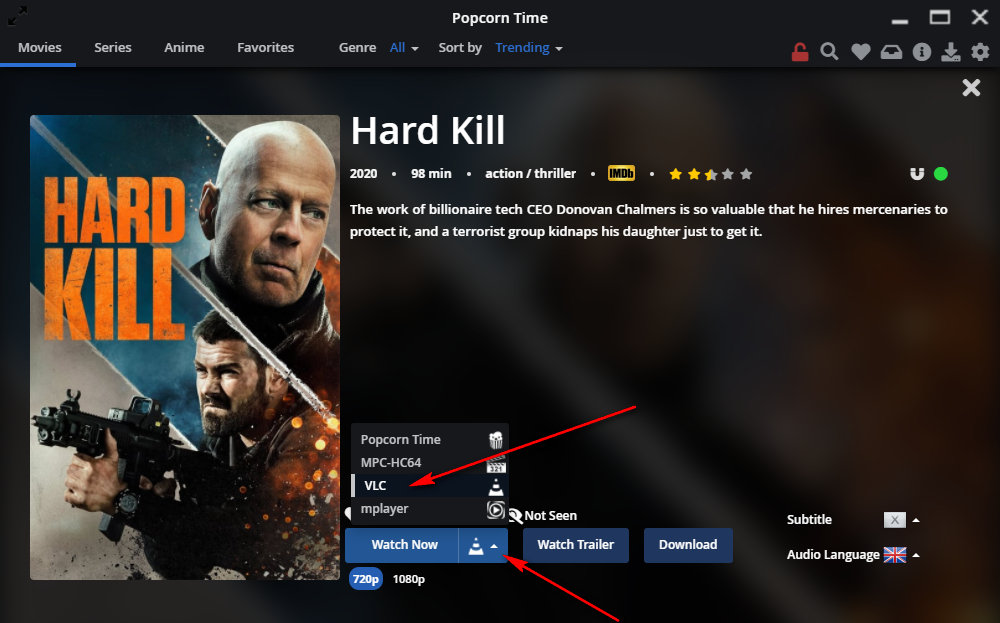 Part 2: A Die-hard Fan of "Time4popcorn" Version? Play Popcorn Time on VLC Here!
Step 1 - Open Time4popcorn Popcorn Time
Install and launch the latest version of "Time4popcorn" Popcorn Time through https://getpopcorntime.is/. The interface is as shown below.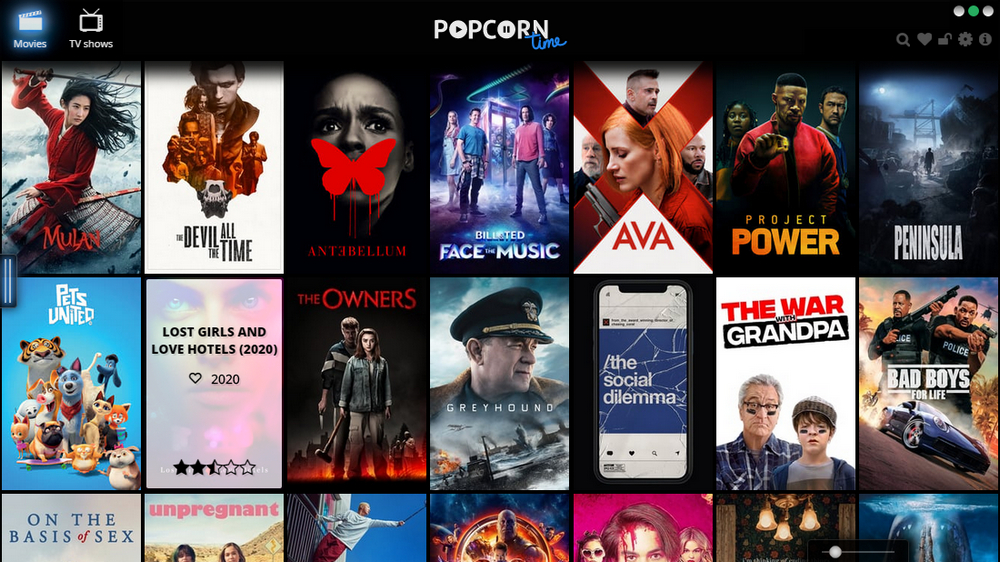 Step 2 - Play a Preferred Movie or TV Show
Head over to your favorite title and click on the big "WATCH IT NOW" button to preload the content.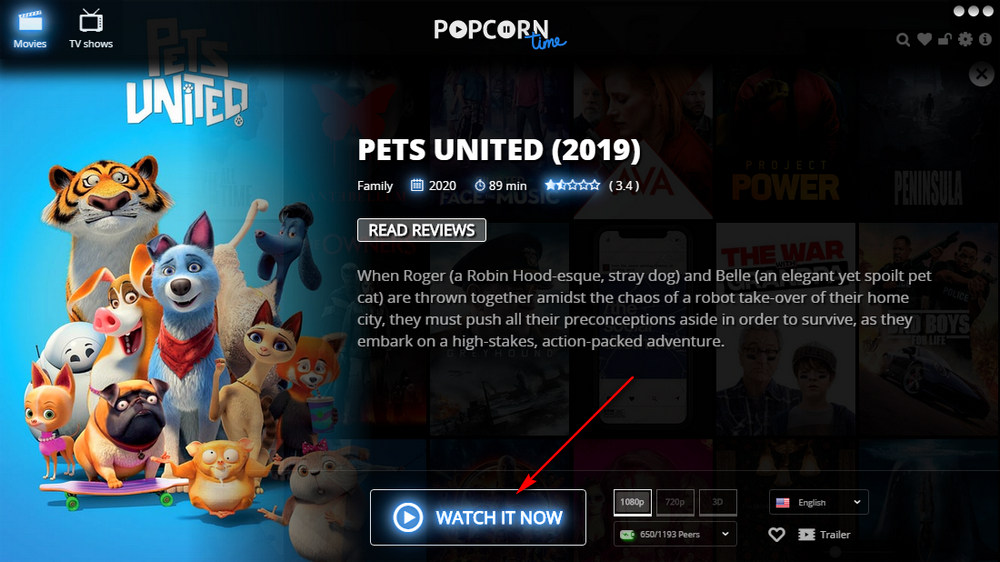 Step 3 - Pause the Playback and Open VLC
When Popcorn Time starts playing after loading a while, pause the playback (DO NOT exit Popcorn Time) and open VLC. Navigate "Media" and select "Stream".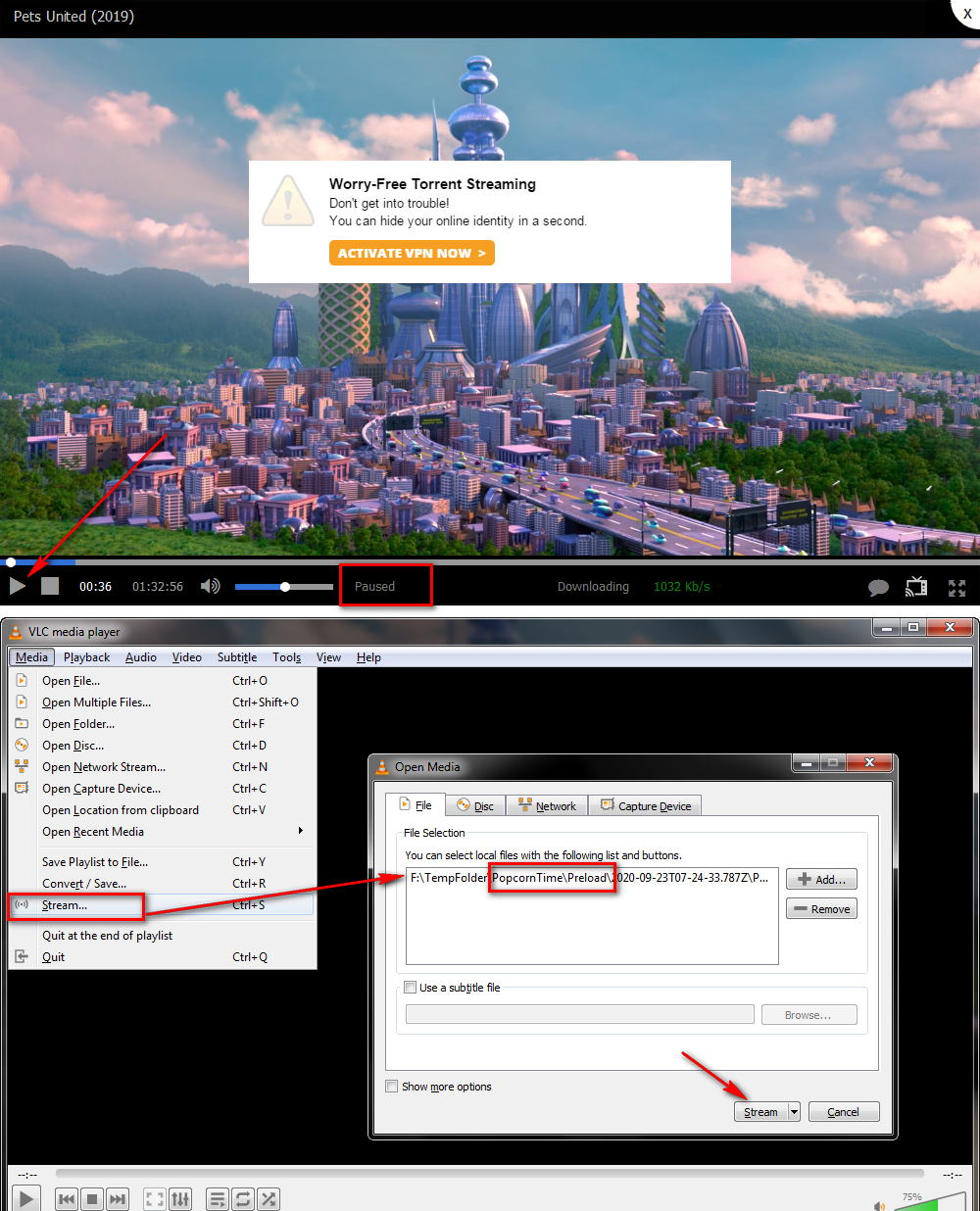 Step 4 - Play Popcorn Time Movie Cache in VLC
Click on "Add" button and go to the "Preload" folder and import the video cache file. If you haven't changed the default cache folder, it should be:
"C:/Users/XXXXX/Downloads/PopcornTime/Preload". Then press "Stream" > "Next" > "Next" > "Next" > "Stream". Now you can play Popcorn Time on VLC.