How to Join and How to Record WebEx Meeting
WebEx Online Meeting is a convenient online conferencing application that calls attendees in simply by sending invitation emails and meeting links. It is an online chat room where you can have a direct face-to-face communication, share opinions, files and screen. What's more, the whole meeting process can be recorded within the chat room.
Step 1. First register a WebEx account. Then, sign in "WebEx Products" from the home page and you will enter the online meeting's interface.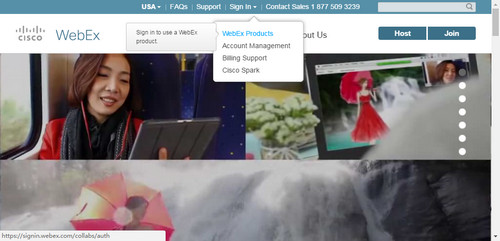 Step 2. On the top toolbar, select "Meetings" and then click on "Schedule".
Step 3. Now, you are going to fill in some basic information including the meeting's name, date and time length and choose whether or not to let the rec
Step 4. All participants are shown on the right side. Right-click on the avatars and select "Chat" to send private messages. More than typing, "Calling User Computer" starts a voice chat and the camera is for face-to-face communication. Moreover, "Share Screen" enables participants to see your desktop demonstration. Finally, click on the red button "Record" to start recording.
Go back to "Files" and choose "Meeting Recordings" to find the saved file. Click on the drop-down arrow beside and select "Download".
How to Use WebEx Recorder
What is WebEx Recorder? Along with WebEx Recording, WebEx is another crucial application of WebEx with which you can let everybody see your operation when demonstrating something.
Guidance: Launch WebEx Recorder first. Secondly, click on "Files" and in the drop-down list choose "Open Application" and open the one you need. Type your name and save the file. At last press the round red button to start recording and when needing to finish press the square button to stop.
How about Playing on Portable Devices
Think about playing WebEx on iPad, iPhone, SAMSUNG and any other portable devices to view it anywhere and anytime? The primary thing you need to do is to convert ARF and WRF to common formats.
Convert ARF/WRF to WMV.
Networking Recording Player and WebEx Recording Editor offers a way to respectively convert ARF and WRF to WMV.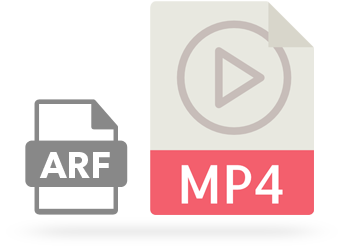 However, when you want to transfer your video files from a computer to your portable devices such as tablets and smart phones, you will need to convert ARF to MP4 and more common formats than WMV, you must use a third-party video converter to finish this job.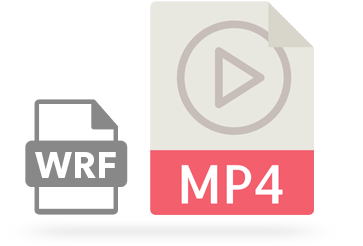 Similar to ARF, in order to convert WRF to MP4 or other common formats like M4V and AVI for a relatively smooth playback on portable gadgets, one third-party software is absolutely required. A great number of video converters of uneven quality are on market nowadays, so how can you get the best one from them?