Audacity is a free and open-source program capable of many things, such as recording and editing audio, converting audio formats, etc. While Audacity can be used as an MP3 extractor, it cannot extract MP3 from MP4 natively. But with the FFmpeg library installed, Audacity can import audio from most video files, including MP4, and export the audio to MP3, WAV, and other formats.
In the tutorial below, I will show you the easy steps to install FFmpeg and convert MP4 to MP3 in Audacity. Just read and follow.
Step 1. Download and install the latest version of Audacity to your PC.
Step 2. Open Audacity and select Edit > Preferences.
Step 3. Select Libraries. It will show you the "FFmpeg library not found". Click the Download button and you will be led to an Audacity FAQ website. You can read the FFmpeg library info and then click Installing FFmpeg and download the FFmpeg installer.
Or, you can directly open this link https://lame.buanzo.org/ffmpeg.php to download the FFmpeg installer. For most PCs, the 64-bit is the correct version.
Step 4. Click the downloaded FFmpeg file and complete the installation. Pay attention to the destination location. By default, the FFmpeg for Audacity will be stored in C:\Program Files\FFmpeg for Audacity.
Step 5. Restart Audacity. If you have installed FFmpeg in a different location, you need to open the Libraries preferences again and locate the FFmpeg folder manually.
Step 6. Now, drag and drop an MP4 file into Audacity or import a video file from File > Import.
Step 7. Make edits to the audio track as you want. Finally, click File > Export > Export as MP3. Then follow the onscreen prompts to save the MP3 file to your local folder.
Now we have gone through the whole process of how to convert MP4 to MP3 with Audacity.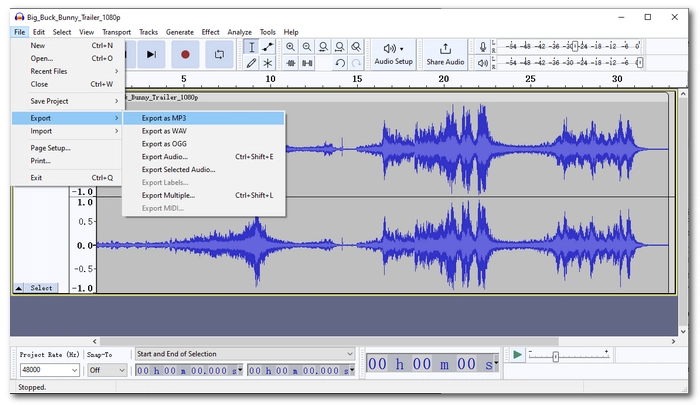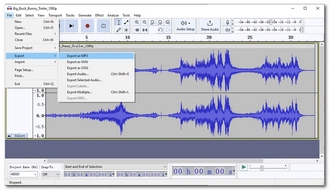 Audacity is not the only app that can convert MP4 to MP3. Many video conversion programs can also handle the conversion, and some show much easier ways to convert from MP4 to MP3 audio.
WonderFox Free HD Video Converter Factory is such a simple video and audio converter that can convert MP4 to MP3 with only a couple of clicks. It won't require an additional plugin like Audacity. Instead, it can quickly convert MP4 files with no limit. It can convert a large MP4 video or a bulk of MP4 files. Besides MP3 output, it provides WAV, M4A, AAC, Ogg, FLAC, and other pop formats.
Let's free download free download this converter tool and follow the steps to convert an MP4 to MP3 now.
Step 1. Add MP4 Video to the Converter Program
Launch Free HD Video Converter Factory on your PC and open the Converter program. Next, click Add Files to import the MP4 into the conversion list or drag the source files here directly.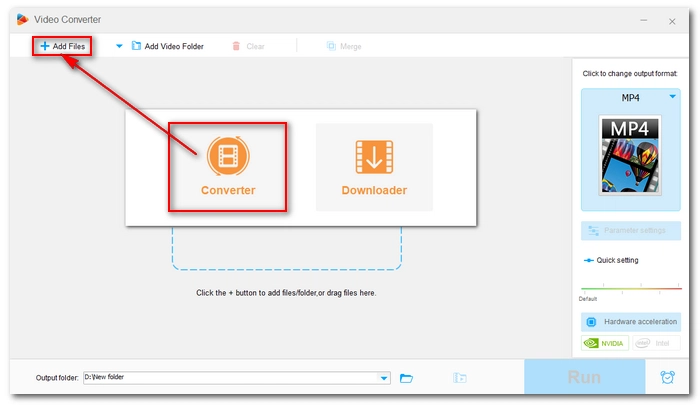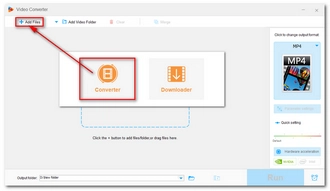 Step 2. Choose MP3 as the Output Format
Click to open the output format page on the right side of the program. Then, head to the Audio format section and select MP3 as the output format.
Tips. For advanced users, you can open the Parameter settings and change the audio bitrate, sample rate, channel, codec, and volume as you see fit.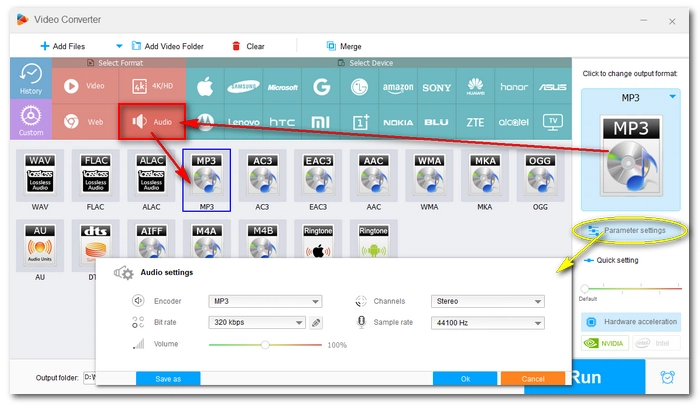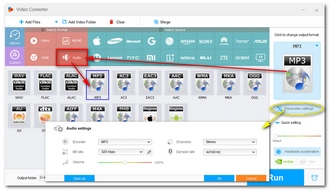 Step 3. Convert MP4 Video to MP3 Audio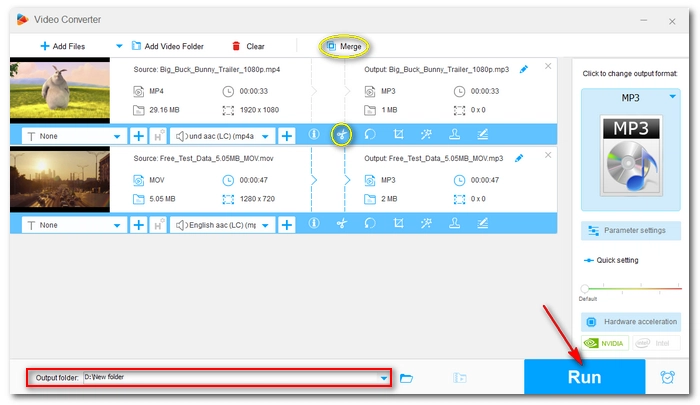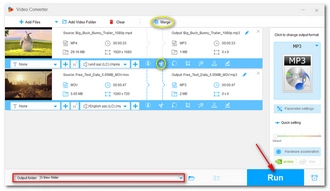 Wrapping Up
It's pretty simple to install the FFmpeg library and use Audacity to convert MP4 to MP3. But if you want easier and quicker audio conversion, a proper video/audio converter is recommended. Take Free HD Video Converter Factory for an instance. It is a dedicated video converter that can convert MP4 to MP3 and many other audio/video files in only three steps. Moreover, it is a completely free program without a size limit or watermark. Just free download free download the program and give it a shot.
That's all I want to share about how to convert MP4 to MP3 in Audacity and its alternative. I hope you'll find this article helpful. Thanks for reading. Have a good day!