Update: Since the Reasons Repository is currently unavailable, please install it from the EinTamil Repository.
Step 1. Still, on the System window, choose File manager menu.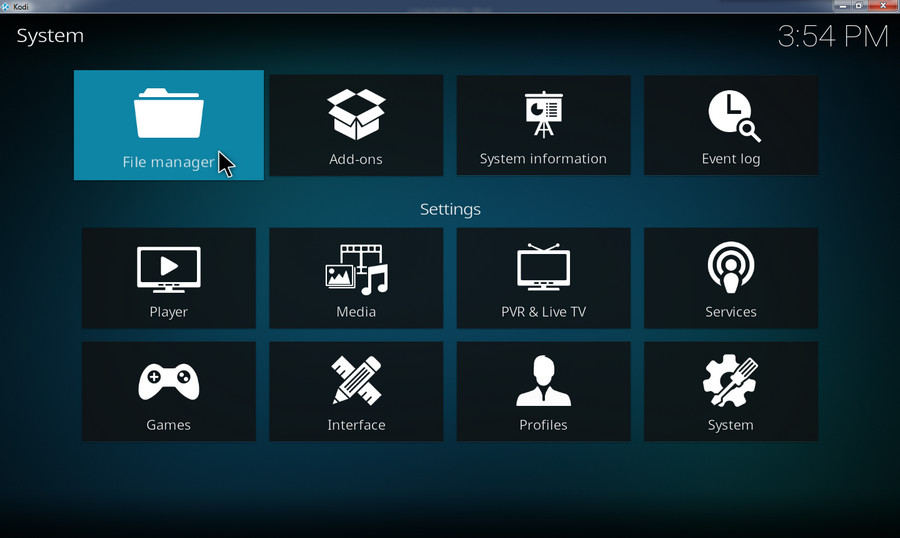 Step 2. Select Add source.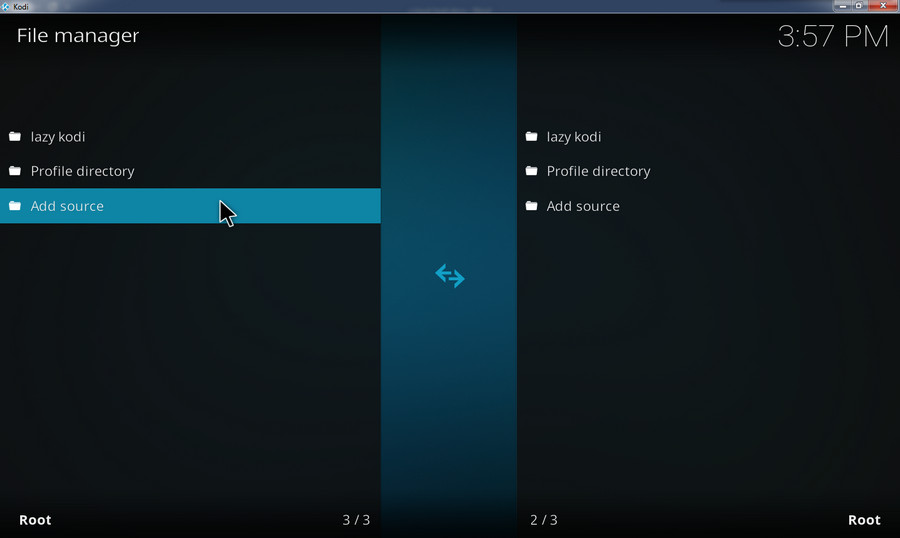 Step 3. On the Add file source window, select <None>.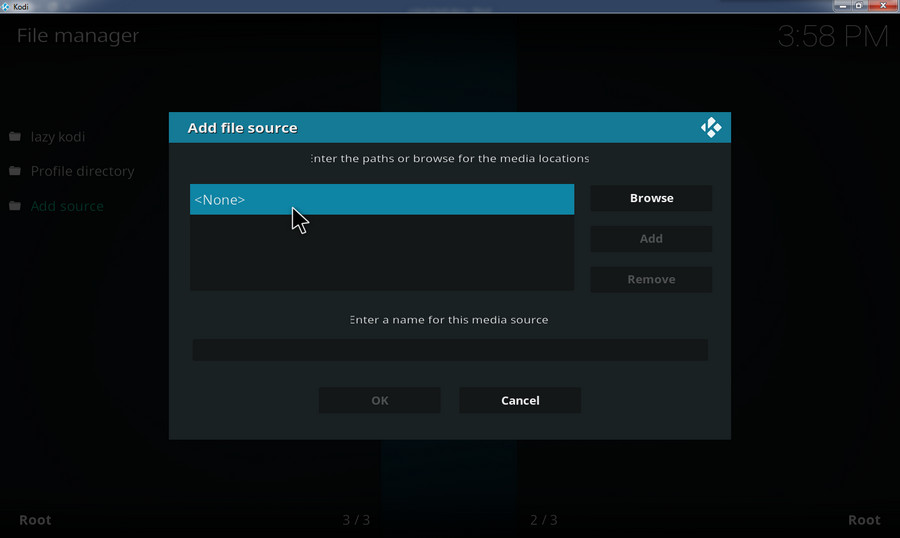 Step 4. Copy and paste the Repo URL: https://eintamil.github.io/ into the blank box, click OK.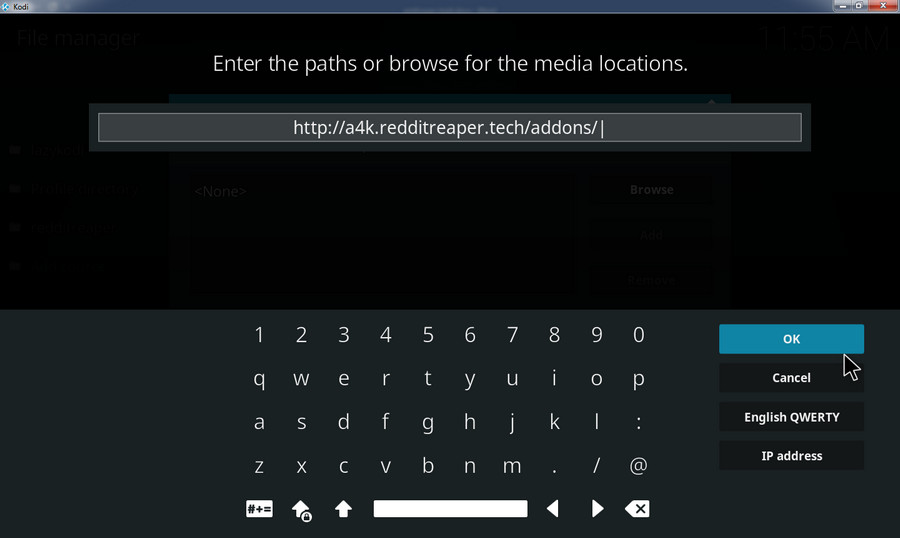 Step 5. Type the name that you want in the name box. It is better to fill in a relevant name so that you can easily find the file source at the later step.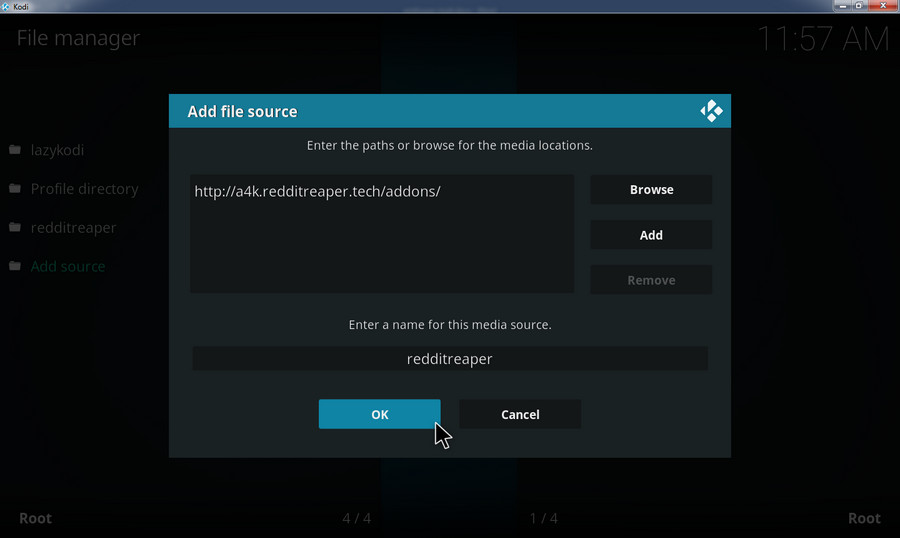 Step 6. Go to the main interface, select Add-ons.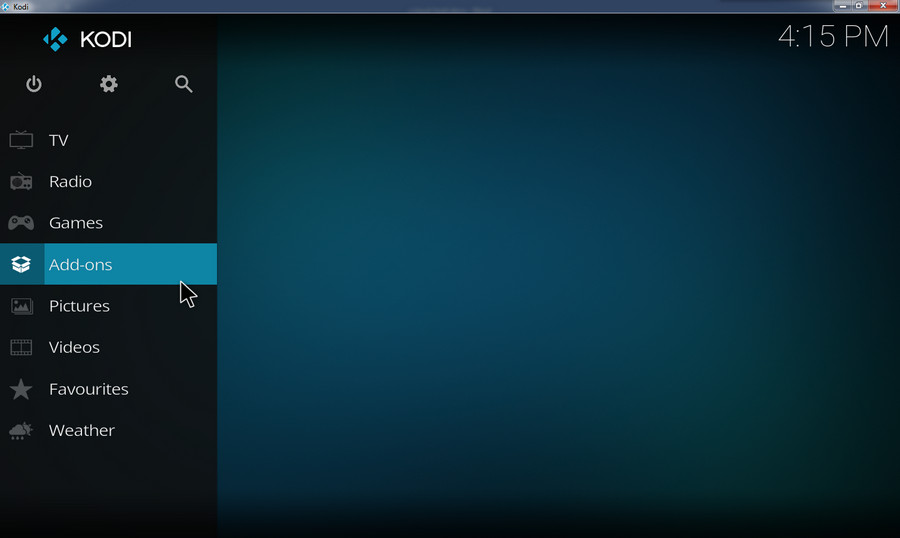 Step 7. Click the opening box button at the top left corner.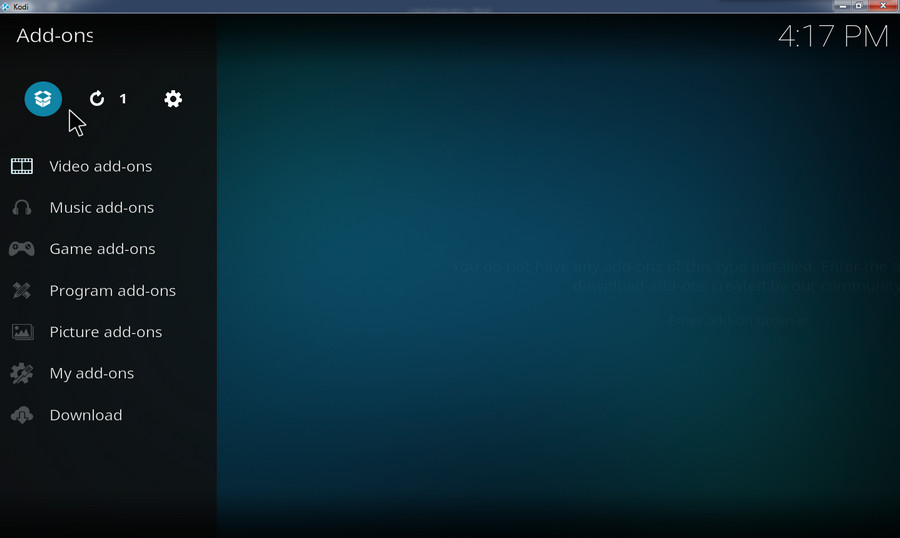 Step 8. On the Add-on browser screen, select Install from zip file.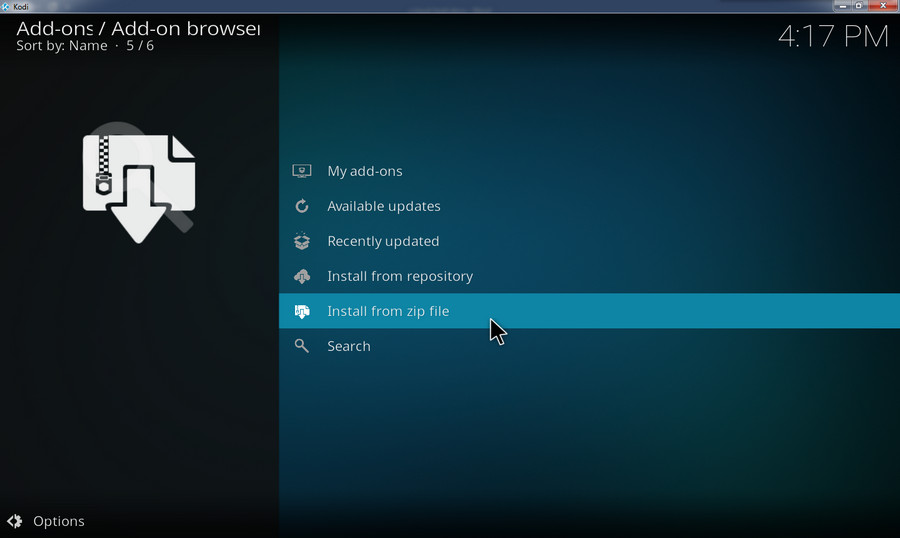 Step 9. Select the file you named just now.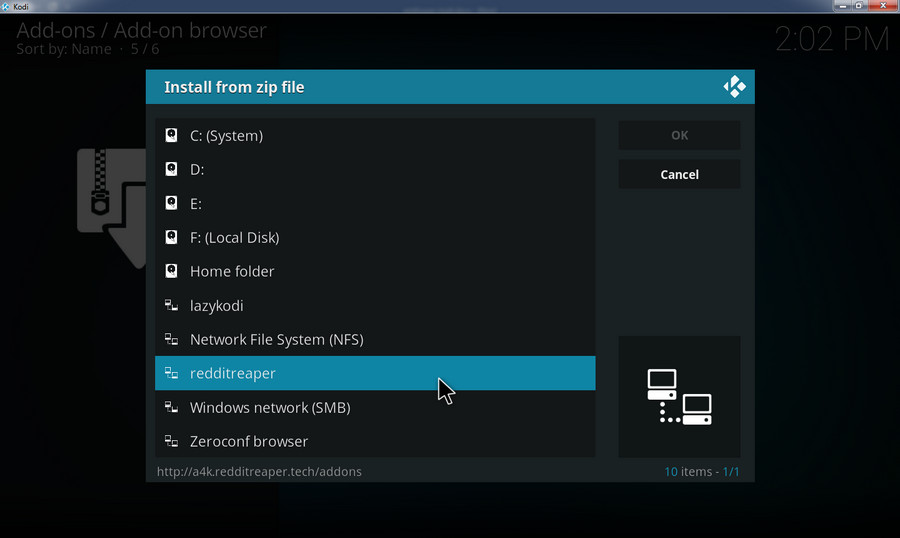 Step 10. Select repository.reasonsrepo-x.x.x.zip. x.x.x refers to the version of the Reasons repository. When the repository is installed on your Kodi device, you will see a notification popping up from the top right corner.