Related software: WonderFox DVD Ripper Pro, WonderFox Free DVD Ripper, WonderFox DVD Video Converter.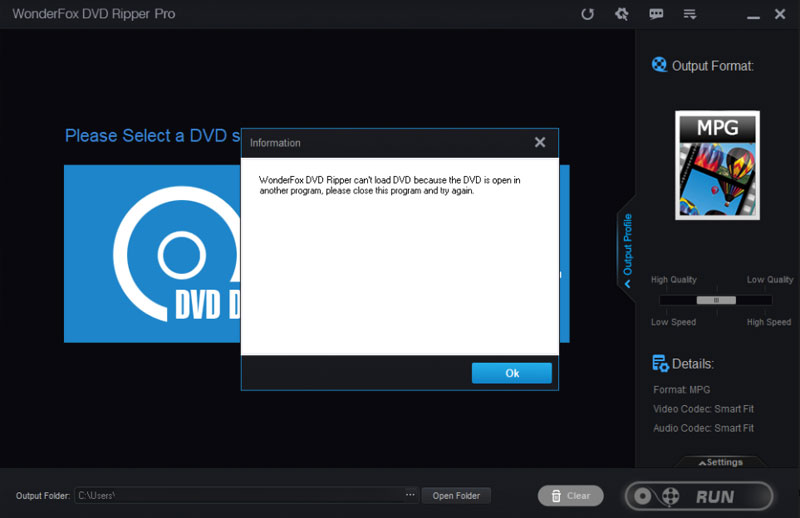 Please make sure you have installed and launched the software under the Administrator account. And close other programs that may occupy the DVD drive or DVD folders, such as some media players, Handbrake, Windows Defender, Norton, etc.
In addition, please try again with another DVD disk or DVD Drive. When we load a DVD in the software or start the ripping process, the DVD disk will be spinning in the DVD drive. But if the reading speed of the DVD drive is not fast or a spinning DVD gets stuck, the software will freeze, lock up, or even terminate the process.
In addition, the data cannot be read due to damage to the CD can also cause this problem.