YouTube to iPad, Easy Way to Download Youtube to iPad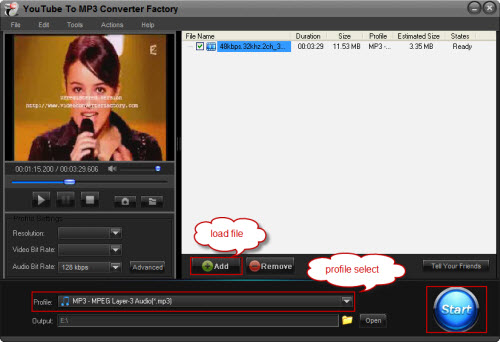 If you have trouble in enjoy YouTube video on iPad, it is right time for you to consider how to convert YouTube to iPad then. This article will show you an easy way to enjoy YouTube video on your iPad easily. You can never miss it if you do want to enjoy some really great YouTube video on iPad randomly. Here YouTube Video Converter Deluxe is a great software product to help you to solve the problem. With this tool, you will never worry about how to enjoy YouTube video on iPad in future. It can helps to download YouTube to iPad easily.
Flash Troublesome Issue on iPad
It is not some new point that iPad can not support flash. As the development of iPad app and supported softwares, there are indeed some effective ways to enjoy YouTube online. However, it is still not easy to download YouTube to iPad for backup or watching. Some YouTube videos are still flash based. As for the limitations of flash on iPad, Apple has its own statement about the technology issue or specific reasons. There is much information about this point over the Internet, it is summarized like this, flash is unsuitable for apple products for its bugs and technology backwardness. Here is the comment on flash by Jobs, the Apple outstanding leader, "Flash was created during the PC era - for PCs and mice. Flash is a successful business for Adobe, and we can understand why they want to push it beyond PCs. But the mobile era is about low power devices, touch interfaces and open web standards - all areas where Flash falls short."
Definitely, Jobs thinks flash is a lagging substance for Apple touch-screen products, like iPad and iPhone. If we can not change the thought of Apple company, we can only get some other good method to enjoy YouTube video on iPad, like download YouTube to iPad.
Recommend Way to Solve the Issue on YouTube to iPad
If you would like to download YouTube to iPad and watch it, you really need find an effective way to download the YouTube video to iPad. Based on the matter of fact, the related downloading or converting software can help you handle the problem well. Commonly, the software can download the YouTube videos smoothly and convert video to right format for iPad (convert FLV to iPad). It can help users solve the problem of incompatibility easily. Here I do suggest YouTube Video Converter Factory Deluxe to you. It is a designed converter software application for YouTube video to download YouTube to iPad. It can download the YouTube video directly and convert it to your iPad easily. The whole YouTube to iPad converting process can be accomplished fast and easily with one software product. The quality output video effect and handy handling mode make you enjoy the YouTube videos to the best.
Easy Steps to Download YouTube to iPad
YouTube Video Converter Deluxe is also an easy-to-use video converter for YouTube to iPad. The handy operating process can make you download YouTube to iPad and enjoy much more leisurely. You can finish the whole converting process with few steps.
Download the YouTube Video Converter Factory Deluxe and install it.

Step1: Run the software and copy the URL of the video you wish to download first.
Step2: Paste that URL into the URL text field.
Step3: Select "iPad" as the output device. Adjust proper output parameter settings for iPad.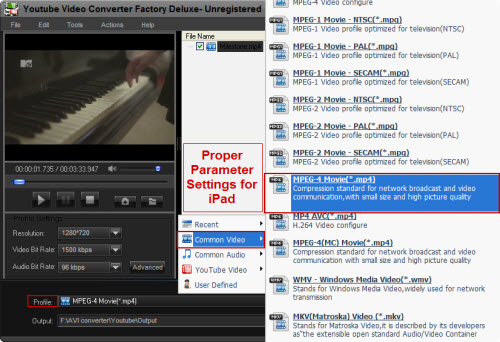 Step4: Click "Start" to launch the whole converting process.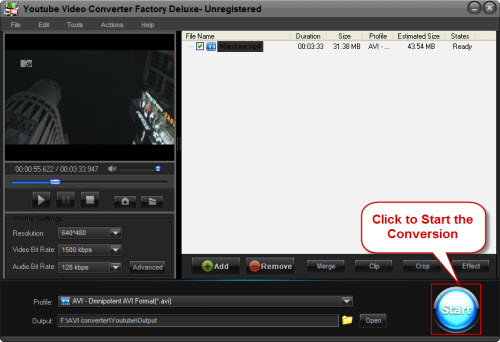 Step5: You can put the output video on your iPad and enjoy them freely.
With this easy handing and fast speed, it deserves to be used for YouTube to iPad conversion.