MPG files are movie files that usually contain video and audio streams. If you only need audio, you can extract MPG audio to MP3 to free up space.
An easy and fast way is to use WonderFox Free HD Video Converter Factory. It not only supports MPG-to-MP3 conversion, but can also convert other videos and audios. Furthermore, it maintains high-quality output and supports cutting and merging multiple files. Below, you will learn how to use this freeware to convert an MPG file to MP3 in three steps.
Launch the software and click 'Converter'. Next, click '+ Add Files' in the upper left and add an MPG file to the program.
If you have multiple MPG files, you can click 'Add Video Folder' to import them all at once. Drag-and-drop is also supported.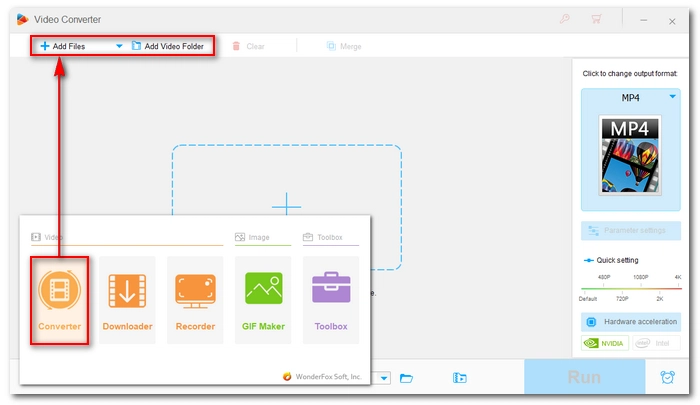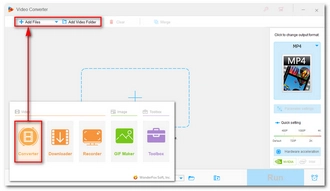 Click the format icon on the right to expand the output format list. Then click the 'Audio' tab and select 'MP3' as the output format.
For advanced users, you can open 'Parameter settings' and adjust the audio settings including channels, bitrate, sample rate, and volume as desired.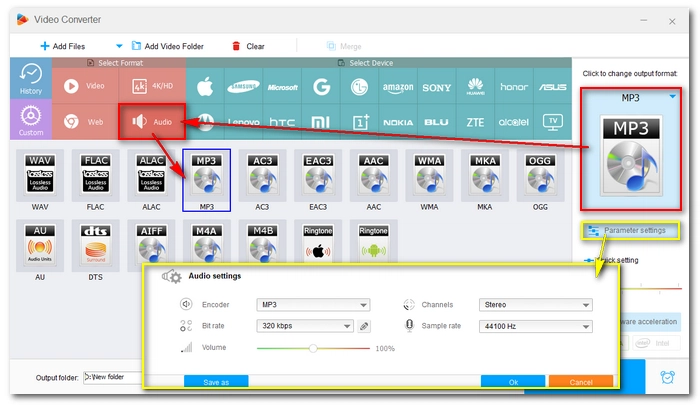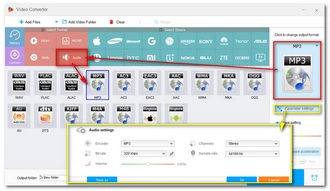 When everything is ready, click the ▼ icon at the bottom to select the output folder. Then press the 'Run' button to start the conversion.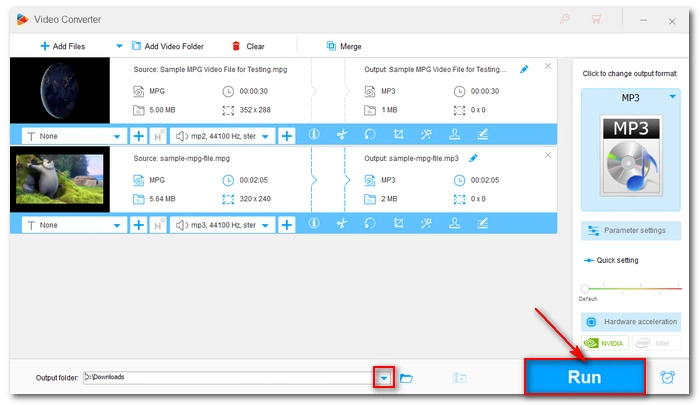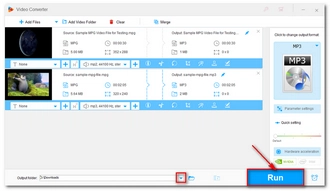 That's the whole process of converting MPG to MP3. With similar steps, you can also handle other file conversions in your daily life. If you want to merge audio files or shorten the file length, you can also use this software to do that. The software is completely free and runs on all Windows. Download and install Download and install the software to try it out!
1. Is MPG the same as MP3?
Both MPG and MP3 are extended from the MPEG standard. But MPG is a video file compressed using MPEG-1 or MPEG-2, while MP3 is an MPEG-1 or MPEG-2 Audio Layer III audio file.
2. How do I extract audio from an MPG file?
MPG files often contain audio data that can be extracted using a video-to-audio converter such as WonderFox Free HD Video Converter Factory. The steps are as follows:
Start WonderFox Free HD Video Converter Factory and open the converter.
Add your MPG file to the program.
Open the output format list and select the desired audio format.
Start extracting the audio file.
3. How do I convert MPG to MP3 with VLC?
If you have VLC media player installed on your computer, you can take advantage of it to convert your MPG to MP3 audio. Here is how:
Open VLC.
Click 'Media' > 'Convert/Save'.
Click '+Add' to add your MPG file. Then click 'Convert/Save'.
Select 'Audio – MP3' from the profile drop-down list.
Click 'Browse' to select the destination folder.
Click 'Start' to begin the conversion.