A compression standard is a specification to define the method of reducing data size via a specific algorithm or formula and MPEG is a well-known video/audio compression standard that standardized the MPEG-4 compression method later. And then, MPEG-4 is divided into several parts, MPEG-4 part 1, MPEG-4, part2, etc. Based on the information, you can grasp the whole story more easily.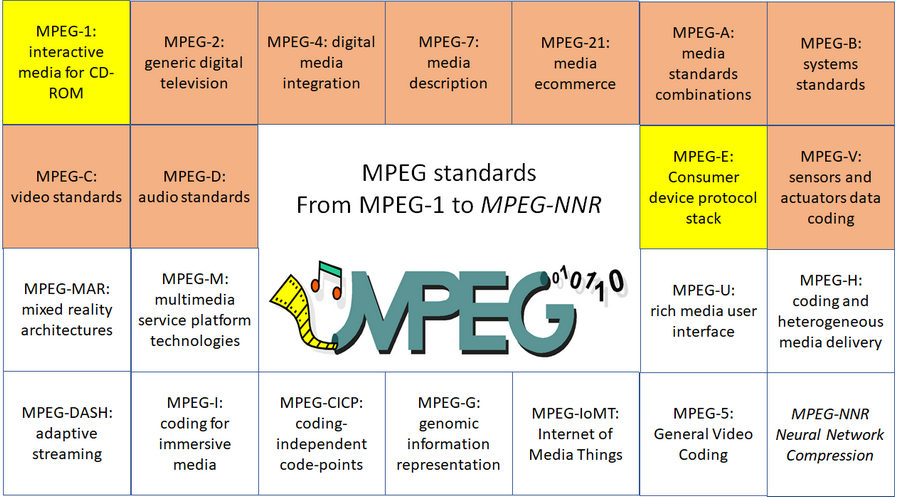 *Cited from Leonardo Chiariglione "There is more to say about MPEG standards"
What is MPEG4? - A Compression Method
MPEG-4 appeared in late 1998. It inherited many good features from its predecessors - MPPG-1, MPEG-2 and other standards while brought new functionalities. MPEG-4 can specify a group of popular audio and video coding formats, for instance, DivX and Xvid under MPEG-4 Part 2 and MPEG-4 AVC/H.264 under MPEG-4 part 10. Through adopting these video/audio coding formats, a file can be compressed to different specifications and for various usages. That is why we also describe MPEG-4 as a video coding method. Typically, the MPEG-4 compression method is used for online video/audio streaming, CDs and broadcast television applications.
What is MP4? – A Container Format
As we have mentioned in part 1, MP4 (MPEG-4 Part 14) is a multimedia container format. Literally, it wraps multiple data (videos, audio, subtitles, images) using different video/audio codecs as well as streams into a single file so that all the streams and metadata can be read by a video player for playback.
The MPEG-4 Part 14 was originally extended from MPEG-4 Part 12 based on QuickTime MOV in 2001. MPEG-4 Part 14 videos officially are with the .mp4 extension. So MPEG-4 Part 12 files also refer to MP4 videos. However, there are some MPEG-4 files using .m4p, .m4a, or .m4p extensions, as well.
Besides supporting video & audio coding algorithms of the MPEG-4 standard, for example, MPEG-4 Part 10 (H.264/AVC) video codecs and MPEG-4 Advanced Audio Coding, it also supports other MPEG coding formats.