Question: How do I burn a DVD with loop but without menu?
Answer: To this question, you only need to make use of DVD authoring software that supports DVD loop settings. Windows DVD Maker is capable enough to help you create a DVD loop without menu. Just follow the steps:
Step 1. Insert a blank disc into your computer. Usually, the auto play window appears. Select Burning a DVD disc using Windows DVD Maker. As an alternative, you can enter the Start menu, type in Windows DVD Maker, and click the matching result to launch it.
Step 2. Click Add items and import the pictures or videos you want to burn. You're able to select each of the items, click Remove items to delete it, or click Move down & Move up to arrange the order.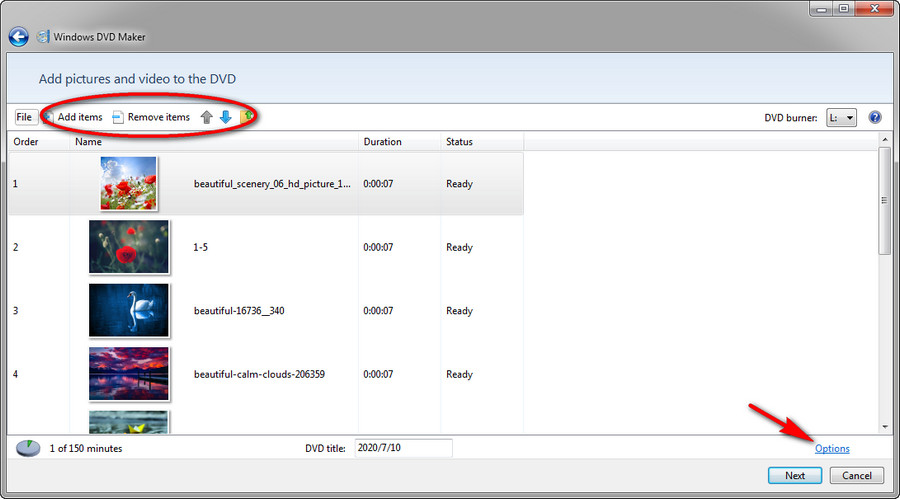 Step 3. Click Options on the lower right, and on the DVD option panel, change the DVD playback setting to Play video in a continuous loop, then hit OK.   
Step 4. Click Next and the menu customization window appears. Since we have changed the playback setting and the DVD menu won't display, just skip it and click Burn to start the burning process.
It's all about how to burn a DVD with continuous loop in Window DVD Maker. Now you can play the looping DVD without menu.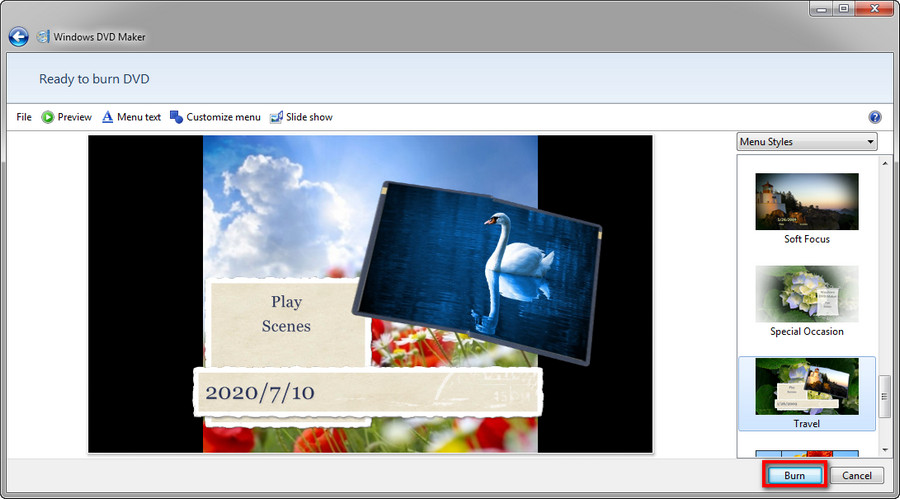 Tips. Windows DVD Maker is a pre-installed application on Windows 7 yet since Windows 8, it isn't available anymore. You can switch to a Windows DVD Maker alternative, for instance, DVDStyler, if you're using Windows 8, Windows 10, Windows 11 or other versions.