How to Download YouTube Video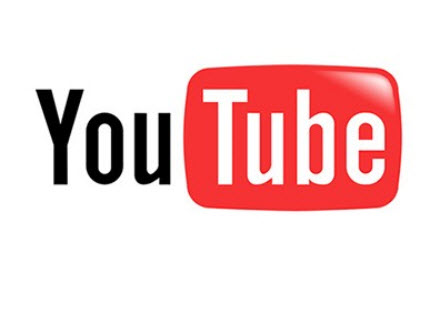 You know the YouTube is the most popular online video website around the world. More and more prefer uploading themselves videos to YouTube and sharing them with people. Because of YouTube, many people have become famous, such 'Charlie Bit Me, Justin Bieber' etc. When you find an interesting video from YouTube and you only want to download it to your computer and share it with your friends and family or keep it as a collection. Then a problem arises. Default Youtube videos can't be downloaded. It only allows users to send a hyperlink to the friends and invite them to go to YouTube website to watch these videos. This is a very frustrating thing. Because it is possible that you favorite videos will disappear forever due to copyright infringement issues, the only way to save these videos is downloading them before it's too late. How to download YouTube video seems to be very complex.
Several Easy Ways to Download YouTube Video
In fact, there are many ways to solve the problem - how to download YouTube video; here I introduce 3 relatively simple methods.
1. For IE Users: First, open the YouTube page that you favorite and then full play again. Second, open the IE cache folder. The third step is to find the cache PHP file from the YouTube site. In the temporary Internet Files folder, you will find the PHP files from the YouTube site, and copy them to the place you want to save. For example: My Documents. The fourth step is to change the PHP file extension to FLV.
2. Change The get - video.php Such as: http://www.youtube.con/watch?v=-hmqomuabyQ&feature=TopRated&page=1&t=t&f=b Revised http://www.youtube.con/get_video.php?video_id=-hmqomuabyQ Paste the modified link to the download tools, it is easy.
3. Choose Professional YouTube Download Tool. You can choose a professional YouTube download tool to complete it. If you read above 3 tips, I think you will not ask how to download YouTube video any more.
Best HD Video Converter Help You Solve the Problem - How to Download YouTube Video
The common YouTube video format is FLV. And the FLV file is not a common multimedia file, especially for those portable devices. You need a video converter to solve your problem. The HD Video Converter Factory Pro is a professional and universal video converter. It can convert YouTube video to HD video, give you better visual experience. At the same time, it supports 150 video formats conversion. This cheapest HD video converter with powerful functions could meet high requirements for users.
It set the common resolution for portable devices, and you can also adjust the resolutions and sizes for your own PSP, iPhone, iPad, Apple TV, PS3, Xbox, Zune, PDA, Blackberry, Nokia, Android, Zen, etc. What's more, it provides function such as merge videos, clip videos and add effects to videos. Thus you can experience the feeling of a director. I believe after you read this article, you will not fret for how to download Youtube video and where to look for a good HD video converter to convert YouTube video to HD video. Catch the chance and download HD Video Converter Factory Pro!
Screenshot of HD Video Converter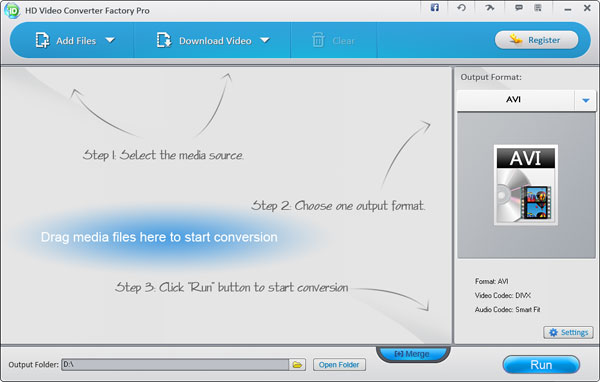 More Tips and Guides about HD Video Converter Factory Pro
HD Video Converter Factory Pro is an all in one video converterting software. This HD Video Converter builds in 150+ video formats, it can convert nearly all popular videos besides the SD video and HD video.
So, it cannot only help you solve how to convert MP4 to MKV, but also it can help you solve nearly all video conversion problems. For example, if you want to convert SD video to HD video, HD Video Converter Factory Pro will help you do it easily. And, if you want to convert videos from your Camcorders or DV like Sony HD camcorder, Cannon HD Camcorder or some other camcorders, this HD video converter will also help you convert them to your desire video formats without quality loss while in a high converting speed (Featured as Camcorder video converter), for example, it can help you convert MTS video, convert video taken from your DV (Featured as a DV file converter), etc. What's better, with its built-in 150+ video formats, you can convert virtually any video to a wide range of video formats, audio formats and popular digital devices with optimized presets.
If you are a video lover and would like enjoy videos without format limitation, HD Video Converter Factory Pro is one of your best choices.