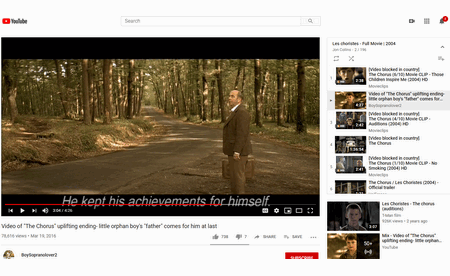 You have to admit that YouTube is just a treasure trove where you can find all kinds of videos, including old and rare French movies. And the best part is that many of these films have English subtitles or French subtitles, which is considerate to people knowing no or little French. Yet, it's worth noting that some full movies are cliped into multiple short videos to avoid being taken down by YouTube. If one of your interested movie is available only in parts, you can download all the parts from YouTube at one go and merge them together with the downloder I mentioned before (Yes, it also offers some video editing features too).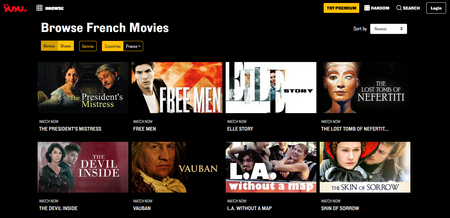 YUYU TV is another excellent option to watch French movies online for free but sadly it's only available in the United States and Canada. Most importantly, it has an eye-pleasing interface and offers English subtitles for French movies. It's accessible on web and iTunes, Google Play and a few more devices/platforms.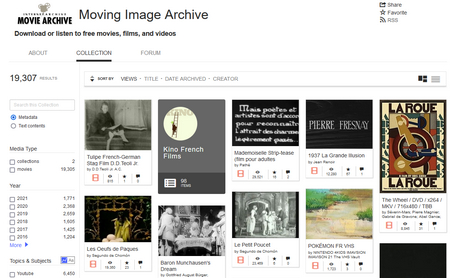 The Internet Archive is a nonprofit internet archival organization providing digitized materials such as movies, books, audio, images to the public for free. It offers nearly 20,000 French movies in total, which is absolutely impressive. You can find only French movies on it, but also TV series and so on. You are even allowed to save the movie for personal fair use.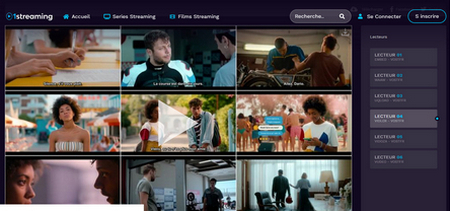 This is one of the few sites that offers to watch and download films and series free and unlimited. It has a wide range of movies and series dubbed in French. In addition, each video has provided multiple backup servers in case of a broken link, thus satisfying your needs to watch French films online free.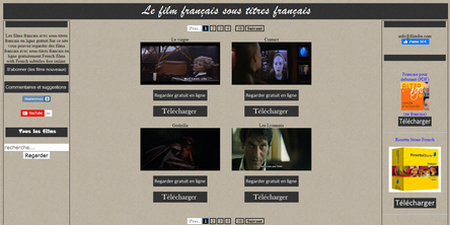 This website offers les films francais avec sous-titres francais en ligne gratuit (free online French films with French subtitles). You can find mostly classic French movies of high quality in its collection. But it has only a limited amount of French movies and its download link seems to redirect to other pages.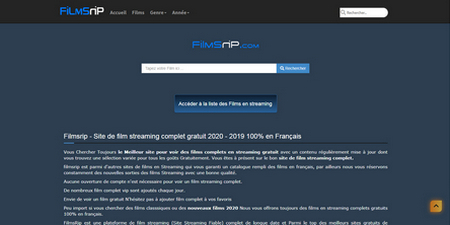 FilmsRIP is a streaming site that has varied contents and new full movies are added every day. It is enriched with many latest films as well as classic films that are difficult to find. One more thing I find good about this website is that it has a clean and simple interface, suitable for people requiring a neat environment. It needs no registration to watch a full movie, but the download is restricted to members only. In all, it is a lovely place to watch French movies online free.
7. HDSS.TO (Not working)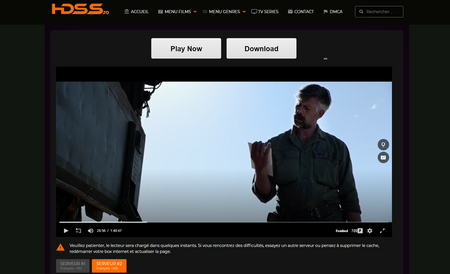 HDSS.TO (currently not available) is clearly the most popular free French streaming site that requires no account-opening to watch a full movie and series (Chrome Web Store installation is required to watch TV series) in standard and high definition. It brings together a wide spectrum of movies and TV series and sorts them into different categories for smooth viewing. It also has more than one server to your option so you can choose the most suitable server to watch French movie online free. The only flaw is that you can't download these videos unless you are registered as a member.