Free stock photography
Cited as one of the world's leading photography websites by many authority sites, Unsplash owns a massive photo library with millions of high definition and unique photos. Users are able to view collections of beautiful photos curated by talented photographers and teams, explore and download high quality photos from popular photo categories on Unsplash. All Unsplash photos are covered by the Unsplash license. Under this license, users are able to use the photos for free, and even for commercial use.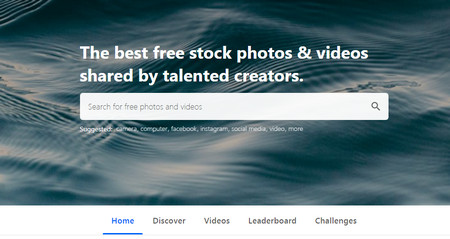 Free stock photos for commercial use
In order to help designers and creators facilely get access to high-quality photos and produce amazing projects, Pexels carefully selects photos and keeps daily updates for new photos. On Pexels, hundreds of thousands of royalty free stock photos are available for download. Kids of astonishing photos are displayed on the homepage in a comfortable way. Scroll down and you most likely find the beloved one. There are also many popular collections and tags you can choose from to find specific types of stock photos. Pexels stock photos are all under the Pexels License, which means you're able to use them free in a proper way, like decorating your websites, printing marketing material, promoting products, and sharing.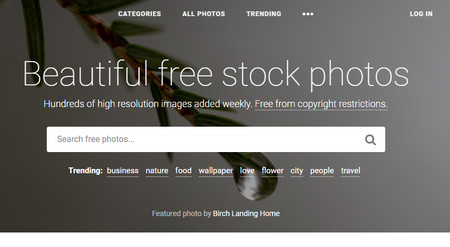 One of the best free stock photo sites
Stocksnap.io is also a must-go place in our list of the best stock photo sites. Like other options, the massive resource of high definition photos is a noteworthy feature of Stocksnap.io, better yet, Stocksnap.io has a systematic navigation menu, which helps users to find stock photos based on tags like Business, Beach, People, Flower, view images sorted by date, or explore the most popular images. StockSnap.io adopts CC0 License for all its photos. So you can download and use stock photos here in personal and commercial contexts. It's time to get rid of trashy images. Just visit Stocksnap.io and find the right and premium images for your projects.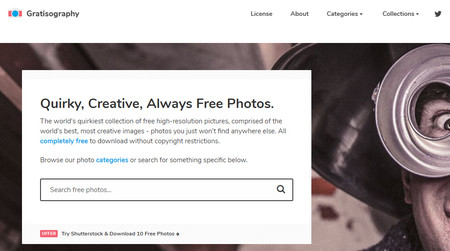 Free stock image sites
Created by the talented photographer and visual artist, Ryan McGuire, Gratisography is well-known for its unconventional and creative photos collection. The number of curated photos on Gratisography is not comparable to that of Unsplash and Pexels but the distinctive style makes it one of the best stock image websites. If you're looking for quirky photos to sparkle your projects, Gratisography is a solid choice.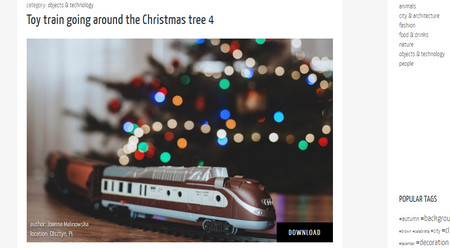 Free Images for Blogs
Freestocks.org is committed to offering royalty-free stock images for both commercial and personal projects. It includes images for both daily uses and specified projects, covering various topics and easily accessible classifications. The content is fresh and updated frequently. All photos on freestocks.org are licensed under Creative Commons Zero. You're able to use them for kinds of purposes, but which doesn't include selling unmodified copies.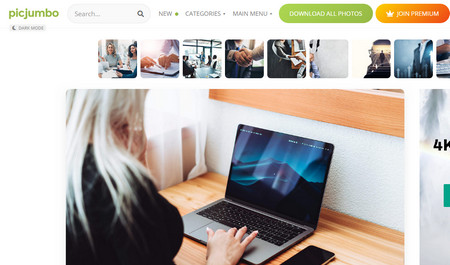 Best Stock Images
Another nice spot to find free high quality stock images is Picjumbo, in which dozens of categories of free images for personal and commercial uses are available. You can also explore the world through the curated photos created by Viktor Hanacek who is the founder of Picjumbo. Aside from the free plan, Picjumbo also sets three premium versions for bloggers, designers, and agencies, which give access to premium photo collections and more priorities.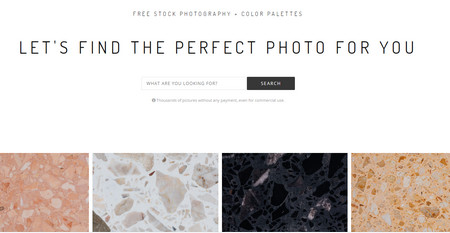 Best free photos
Kaboompics has an elegant and tidy interface design, so do as its high-quality free photo collections, and all of this owes to the founder & designer, Karolina Grabowska. Her photos burst out a different sense of beauty and can be applied to different projects. On Kaboompics, you can not only find photos through the common categories menu, but also choose photos you want to view and download via orientation and color, which is my favorite part on this site. If you still don't know which type of photos you want to use for your websites, blogs, articles, etc., go to Kaboompics. You would find some inspirations.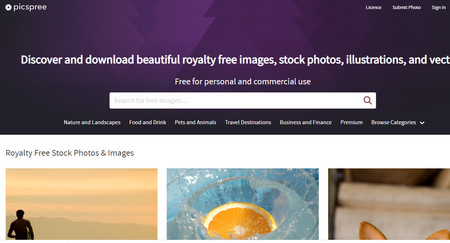 Free photo site
Picspree is a typical case among the free stock photo sites offering royalty free stock photos for personal and commercial use. It allows users to free download photos, illustration and vectors for different scenes. You can either make use of the quick search function or categories menu to access any section. Picspree also makes every point on the Dos and Don'ts when using stock images from it. Check this page to learn more>> https://picspree.com/en/pages/terms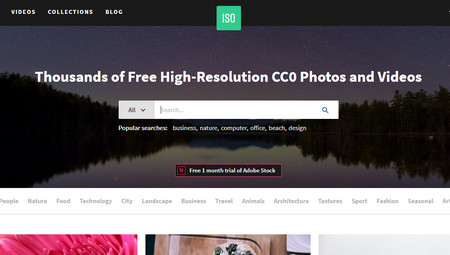 Best royalty free image sites
ISO Republic owns thousands of free high-resolution photos and videos. The curated photos collection is applicable for kinds of scenarios, such as nature, business, travel, animals, sport, fashion and so on. The ISO Republic stock photos and videos are under the CC0 license. The same as other royalty free stock photos sites, you can use them on your projects for commercial and uncommercial purposes.
Best sites for stock photos
Styledstock is a dedicated feminine stock image site, in which you can find beautiful images for promoting your brand, lighting your websites up, retouching blogs, and more. Users are allowed to use the images for any commercial or non-commercial purposes. Styledstock features a distinctive style and niche-targeting content. But not all stock images are free.