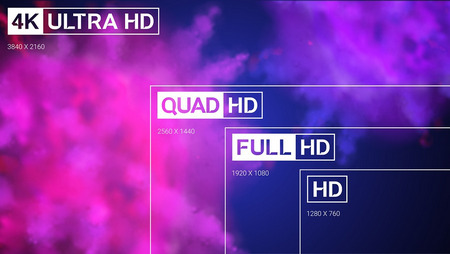 If the resolution is the only factor that you care about, then 4K is totally worth it since it is more capable of resolving details. Yet that's not the case in real life, there are more factors to consider such as their availability and your budget.
Considering the availability, 4K as new technology is expanding its influence on the market, yet 1080P is still the most-favored format among the mass. It's not that 4K is not as good as 1080P, on the contrary, it is just because 4K is much better than 1080P so that 4K is restricted to more advanced requirements. For example, a way faster bandwidth is needed to promise a smooth 4K movie streaming. What's more, the 4K content is still in limited number while the 1080P is anywhere to get, you are most probably to find your favorite movie in 1080P instead of 4K at current. On the other hand, the price of 4K TV is continuing dropping but still dearer than a 1080P TV, and whether the 4K is worth it or not depends on your budget.
On the bright side, the screen technology trend is moving fast toward 4K, 8K, or even 10K and 16K, and 4K is sure to claim its moment in the foreseeable future. So 1080P or 4K? You decide!