If you wonder the handiest and safest way to install addons on Kodi, the official Kodi repository is the best choice. Kodi repository includes many video addons. Some of them focus on providing access to NFL games and some support streaming content from NFL. Here are the three recommended official Kodi NFL games streaming addons.
1. USTVNow
Not only for sports fans, but USTVNow is a totally legal free video addon for TV enthusiasts. It offers access to 5 major channels including ABC, CW, CBS, PBS, and MyTV9 and also a package of paid channels. You can either sign up and free stream TV shows and sports from the free channels USTVNow provides, or subscribe to its $19/month plan for watching more movies, TV shows, and sports. USTVNow is originally designed for US military and US citizens overseas, but people still can watch live streams on this addon without identification. This USTVNow addon can be handily installed on the official Repository. For getting the latest version, you can also turn to third-party resources for the latest version.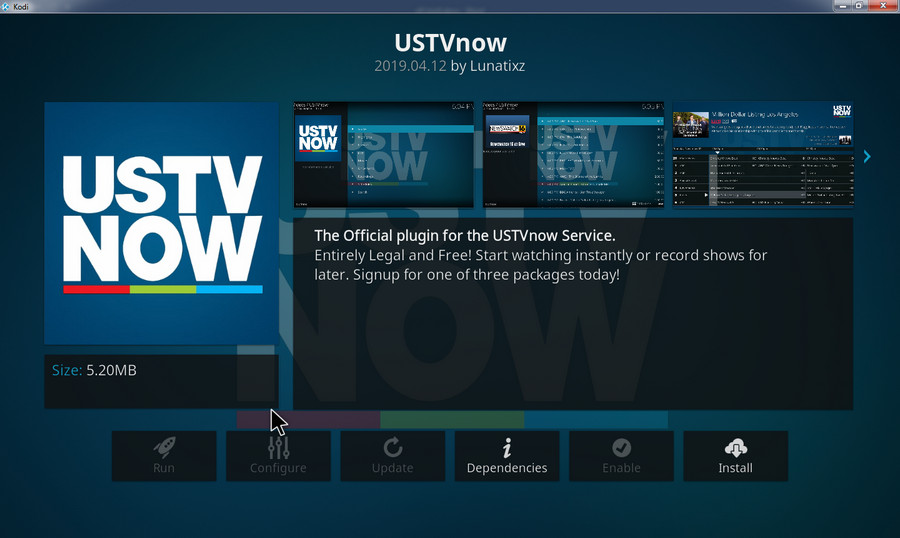 2. NBC Sports Live Extra
The NBC Sports Live Extra addon enables you to watch NBC sports live coverage and on demand streams of NFL, Premier League, NASCAR, and more. Since NBC Sports Live Extra is geo-restricted, which is only available in the US, you need to use a VPN server to block the restriction and access the content on this Kodi addon.
3. NFL.com:
The NFL.com Kodi addon can help you directly watch streaming content from the National Football League website, but there are few chances for you to watch NFL live games. Instead, you are able to watch football game replay, shows, and curated video highlights. For American football aficionados, the NFL.com addon is a perfect option to watch things about football between games.