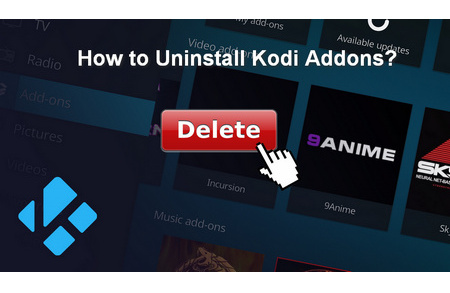 How to Remove Kodi Addons
It is the existence of rich and abundant addons that makes Kodi more powerful. However, most of Kodi addons are developed by individuals, and over time, some of them will be inevitably deactivated or cannot connect to the server because developers don't maintain them anymore. Once they stop working properly, every time you run Kodi, the update error messages will pop up.
In addition, if you've installed some addons from a third-party repository, once the original repository or media source is blocked or shut down, you need to install the addon again from the new repository. Furthermore, there is a ton of addons already existed if you've installed a custom Kodi build. In all cases, you have to remove unnecessary and invalid addons to slim your Kodi. Next, it's time to master the must-know skill.
Tips: This tutorial below is demonstrated in Kodi Leia, to keep pace with the steps, it's better to update your Kodi if it's an old version or using some skins, although the same process may apply to other versions.