How to Rip and Stream DVD to 4K TV (and HD TV, 8K TV)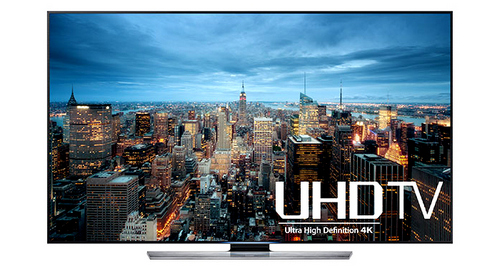 In this day and age of home theaters, the advances in 4K TV (and HD TV, 8K TV) have brought a quantum leap forward in picture and sound quality. As someone once said, "If it looks as though I spend most of my time sitting on the couch and watching TV, it's because my 4K TV is also my main computer monitor." This would be the happiest and most comfortable thing for DVD movie and cool home theaters lovers to watch as many hit movies as they want at home.
Watch DVD Movies on 4K TV without DVD Player
It seems that the only way to watch DVD movies on TV is by DVD player in the past few decades. But with the development of technology, here comes a better and more popular way to satisfy this need now. That is to rip and stream DVD to 4K TV, DVD to Android TV, DVD to 8K TV, DVD to HD TV and so on. After that, you can not only watch DVD movies on 4K TV without DVD player, but also have a perfect DVD copy.
DVD to 4K TV (Much easier):
This will save you much time and effort in finding out your wanted DVDs among piles of DVDs and insert it into your drive every time.
DVD to 4K TV (Much safer):
We all know that scratch, damage on DVD collection is unforeseen and uncontrollable. This approach neatly sidesteps the sorts of issues.
DVD to 4K TV is to produce a digital video file(much more permanent):
It is common that you can't find your DVDs after you clean up and rearrange the room. But things come different if you make a digital copy of DVDs. It can be saved forever as long as you do not delete it manually.
So here comes the question: how to convert DVD to 4K, and enable DVD movies to be compatible with different 4K TVs? A professional DVD converter or DVD ripper for TV is a necessity.
Supporting Apple TV, Samsung TV, LG TV, Sony TV, Panasonic TV, Seiki TV, Sharp TV, Vizio, JVC TV, Toshiba TV and more TV brands, WonderFox DVD Video Converter is a "shining star" among its peers. This ripper is able to convert DVD to 4K, and make it perfectly match TVs. But if you don't find your TV on the list, don't worry. This DVD to 4K ripper supports to convert DVDs to almost all the mainstream video formats. You just need to select one format compatible with your TV. For instance, both MKV and AVI are common and popular formats and this ripper can directly convert DVD to MKV and DVD to AVI, even DVD to MP4 and more.
This DVD ripping software is compatible with Windows 10.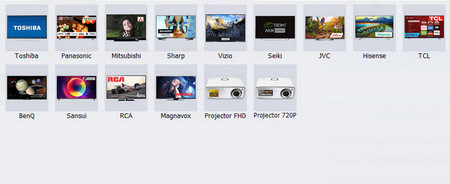 A Step-by-Step Tutorial: Convert DVD to 4K TV with High Quality
Download and install a free copy of WonderFox DVD Video Converter on your computer, and insert your DVD into disc drive.

To rip and stream your DVD to TV, only 3 steps you should do.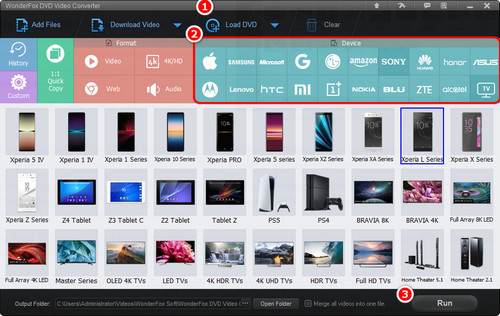 Step 1: Open this this 4k DVD ripper and then click the "Load DVD" to browse disc drive and import your DVD into this app. Or add DVD folder, or ISO file into it. This smart 4K converter will automatically identify and mark out the main movie. Besides, it allows you to rip the content of movie from your DVD disc without extras. You can also select audio track and subtitle on the Main Movie zone for TV playback.
Additional options, if your TV has usb port, rip and transfer DVD to hard drive(mobile), dvd to usb drive are good choices.
Step 2: Press "Output Format" on the upper right part of this ripper. Then head to Device part to press the "TV" icon to choose your TV device. Alternatively, you can also set the output format to the video format supported by your TV.
Step 3:Hit on the "Run" icon to start to rip DVD to 4K TV. Before it, you can customize profile parameters in Settings, including change resolution, change aspect ratio, change frame rate and more to match your 4K TV and get a satisfying DVD movie enjoyment on TV.
When the ripping finishes, find your digital DVD movie on the output folder. After that, you can stream it from computer to your TV at home. Here I'd like to briefly introduce three ways to stream DVDs to 4K TV.
How to Stream the Ripped DVD Movie to Your 4K TV
(1) If your TV supports USB port, copy the 4K TV rip movies and stream them via flash disk or mobile hard disk to be played on TV.
(2) If the TV comes with its own Android system, you can use the Android software to transmit/synchronize the DVD movie wirelessly.
(3) If you have an intelligent router (with hard drive) at home, copy the ripped DVD movie into the router, and then TV can directly read the digital video. Like AirPort Time Capsule by Apple.
Now you can freely watch DVDs on 4K TV without DVD player. Just try and enjoy. Don't forget to download this professional DVD ripper software below.
Submit Your Question to Us, Get an Answer within 24 hours
Related Resource
Related Software (Time-limited Offer Today)
Special Offer: WonderFox DVD Video Converter
Want to enjoy a complete movie night with your family instead of waiting long time for conversion? WonderFox DVD Video Converter is the best choice, which provides one-stop total solution to Rip DVDs (Disney, Paramount, Sony Included), Convert videos, Download online videos, Edit and Play movies/video with excellent performance.
Join the Disscussion