The Most Anticipated Movies Coming Out In May 2014
It's almost the end of April, a pretty stellar month for movie lovers. We got so many good movies this month and the most anticipated one Captain America: The Winter Soldier also doesn't let us down. CA finds his own sub genre in the movie, letting this sequel stay fresh, exciting and surprising. But as obsessed movie watchers, is that enough? Absolutely no! Luckily, there are more big movies coming out in May, including two other comics-based superhero film offerings, which could make fans all around the whole world over excited.  
In theaters May 2, 2014 Wide
Director: Marc Webb
Stars: Andrew Garfield, Emma Stone, Jamie Foxx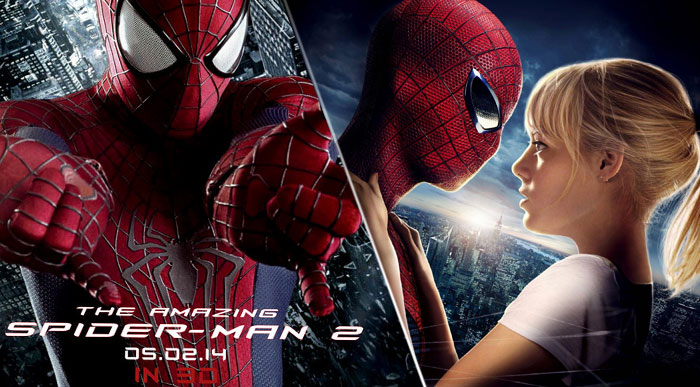 Upcoming The Amazing Spider-Man 2 is probably the most big-budget movie made so far in Spider-Man films. It's general consensus that "the plot of The Amazing Spider-Man 2 gets itself tangled up in so many villain strands" and some critics even thought "it's a film of many scenes, but not much structure and real plot". However star power, special effects of The Amazing Spider-Man 2 tend to contribute to the movie's success. Elaborately crafted visual effects combining live shooting in New York made The Amazing Spider-Man 2 a fresh and new audio-visual feast for audience. So if we can get satisfaction in its stunning visuals, there is no need for us to care too much about the slight imbalance between real plot and action scenes.
In Theaters May 16, 2014 Wide
Director: Gareth Edwards
Stars: Aaron Taylor-Johnson, Elizabeth Olsen, Bryan Cranston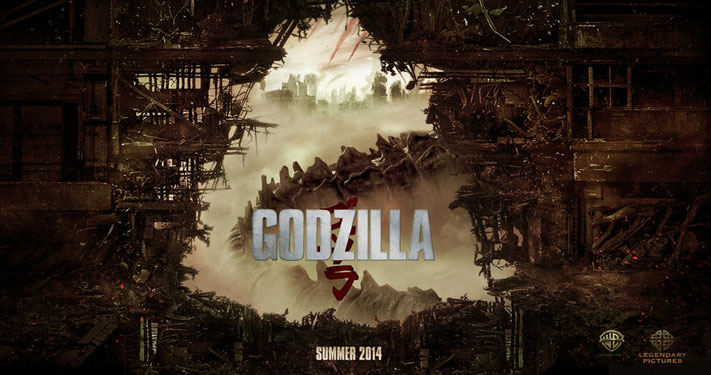 2014 is the 60th anniversary of classic monster "Godzilla". It's quite meaningful for Hollywood to re-shoot a new version of Godzilla movie with all-new technology. Godzilla 2014 version is not just the sequel of its old version. The Studio has created a new, revised plot for The King of the Monsters' return. The movie tells a powerful story of human courage and reconciliation when face titanic forces of nature - Godzilla who comes in to regain the balance of nature. If you are a big fan of disaster films, Godzilla is the one you should never miss in May.
In theaters May 23, 2014 Wide
Director: Bryan Singer
Stars: Patrick Stewart, Ian McKellen, Hugh Jackman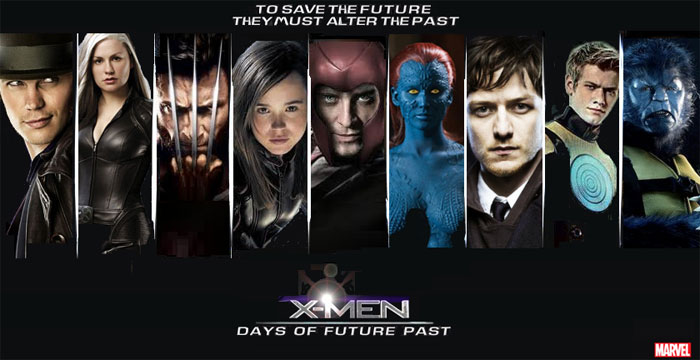 X-Men film series are another series derived from the Marvel comic book, which earned ​​nearly 23 million dollars box office in total worldwide, a very big success. And its latest installment X-Men: Days of Future Past also gets a good time-travelling storyline and an awesome trailer, making thousands of their fans wish it was May 23rd already. The best part is this might be the largest superhero assemble ever made. It stars an ensemble cast including Hugh Jackman, James McAvoy, Michael Fassbender, Jennifer Lawrence, Halle Berry, Anna Paquin, Ellen Page, Shawn Ashmore, Nicholas Hoult, Peter Dinklage, Ian McKellen, and Patrick Stewart. With so many pop stars on the screen, do you have any good reason to miss it?
Backup DVDs You Own with Acclaimed DVD Software
As an obsessed movie lover who owns a great amount of DVDs, you must want to backup those DVDs for long-term use, and here WonderFox DVD Video Converter could be a big help for you. This DVD Video Converter is designed as a professional DVD video converting program. It can help you backup any encrypted DVDs including the latest DVD movies like The Hunger Games Catching Fire , Frozen, Thor The Dark World as well as convert DVD or video to virtually any video format. What's more; it can also be used as a smart DVD video player, a solid online video downloader and a powerful video editor. You can have a try now to see if it's what you need without any watermark. I believe you'll be amazed at its perfect performance.

Still have trouble about backing up DVD? Please feel free to Email Us >>
Related Articles
Rip DVD The Hobbit: The Desolation of Smaug for Watching Freely
Want to play The Hobbit: The Desolation of Smaug DVD on any devices like iPad Air, iPad mini2, Samsung GALAXY series, etc? This article provides you with a quick and easy solution. Rip DVD The Hobbit: The Desolation of Smaug in the shortest time.
Rip DVD Hours, Remember Paul Walker
Paul Walker never won an Oscar, but surely made an impact on the big screen. Let's together memorize him with his film "Hours", which will be released on Dec.13, 2013.
Fastest DVD to iPad mini 2 Solution – Play Any DVD on iPad mini 2
Still trying to find the best solution to convert DVD to iPad mini 2? After reading the tips, you can play any DVDs on iPad mini 2 freely.
Animated Movies 2014 You Won't Want to Miss
For animated movie fans, we should be happy over the past few months. So many awesome films like Frozen and The Lego Movie "Feast Our Eyes".
Total Solution to Get a Copy of DVD 12 Years a Slave
Copy and rip DVD 12 Years a Slave to AVI, MP4, MOV, FLV, etc or transfer Oscar DVDs to iPad, iPhone, Samsung TV, Apple TV, Kindle Fire, Nexus 7, Surface, Lumia 2520 for playback. Easily watch the new Best Picture Oscar winner on the go.
How to Remove Region Code from DVD Actually
Better and faster solutions to remove region code from DVD ever
Related External Resource
IMDb - Movies, TV and Celebrities
Special Offer: WonderFox DVD Video Converter
Want to enjoy a complete movie night with your family instead of waiting long time for conversion? WonderFox DVD Video Converter is the best choice, which provides one-stop total solution to Rip DVDs (Disney, Paramount, Sony Included), Convert videos, Download online videos, Edit and Play movies/video with excellent performance.