Backup DVD Movies Starring Robin Williams
-In Loving Memory of the Beloved Comedy Master
Grievous News
Goodbye my captain! Oscar-winning actor Robin Williams died Monday at age 63. On August 11, 2014, Williams was found unconscious at his residence and the Marin County Sheriff's Office said he appears to have committed suicide.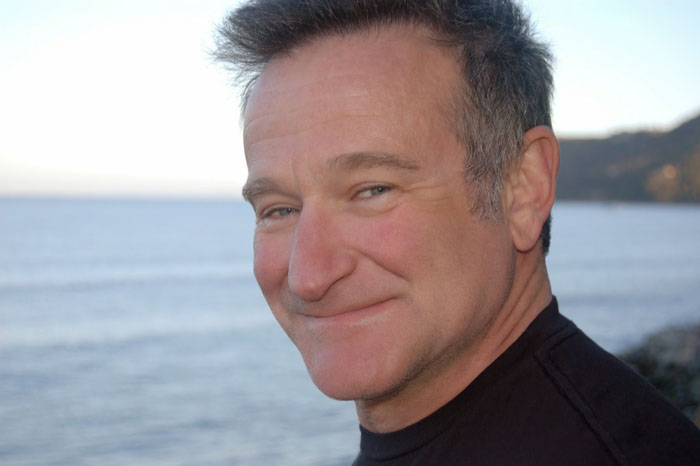 Nominated for the Academy Award for Best Actor three times, Williams received the Academy Award for Best Supporting Actor for his performance in Good Will Hunting (1997). He also won two Emmy Awards, four Golden Globe Awards, two Screen Actors Guild Awards and five Grammy Awards.
Williams did a number of stand-up comedy tours, and always added heartfelt laughter and joy to audience' life. Just like Williams' wife Susan Schneider said "I lost my husband and my best friend, while the world lost one of its most beloved artists and beautiful human beings."
Robin Williams' Movies from Good Will Hunting (1997) to the Four Upcoming Ones
1997 Good Will Hunting
1997 Flubber
1997 Deconstructing Harry
1997 Fathers' Day
1998 Patch Adams
1998 Junket Whore
1998 What Dreams May Come
1999 Bicentennial Man
1999 Jakob the Liar
1999 Get Bruce
2000 Model Behavior
2001 A.I. Artificial Intelligence
2002 The Rutles 2: Can't Buy Me Lunch
2002 Insomnia
2002 Death to Smoochy
2002 One Hour Photo
2004 Noel
2004 House of D
2004 The Final Cut
2005 The Big White
2005 Robots
2005 The Aristocrats
2006 Man of the Year
2006 Night at the Museum
2006 Happy Feet
2006 Everyone's Hero
2006 RV
2006 The Night Listener
2007 License to Wed
2007 August Rush
2009 Shrink
2009 World's Greatest Dad
2009 Night at the Museum: Battle of the Smithsonian
2009 Old Dogs
2011 Happy Feet Two
2011 Stage Left: A Story of Theater in the Bay Area
2013 The Big Wedding
2013 The Face of Love
2013 The Butler
2014 The Angriest Man in Brooklyn
2014 Night at the Museum: Secret of the Tomb
2014 Boulevard
2014 Merry Friggin' Christmas
2015 Absolutely Anything
Personally it is well worth creating a separated file on your computer or phone to backup film works starred by Robin Williams. Always bear the master in mind forever.
Make a Copy of Robin Williams DVD Movie Good Will Hunting
Good Will Hunting remains in the film lists I'm really rather fond of. If so are you, please read on to learn how to backup DVD Good Will Hunting.
To copy the full movie from DVD Good Will Hunting, first you need to download and install a ripper to remove the copy protection embedded in this DVD and capture DVD video. WonderFox DVD Video Converter meets the requirements of copy protection removal, DVD rip, conversion efficiency, image quality at the same time.
Learn more about WonderFox DVD Video Converter or Click to get WonderFox DVD Video Converter free download.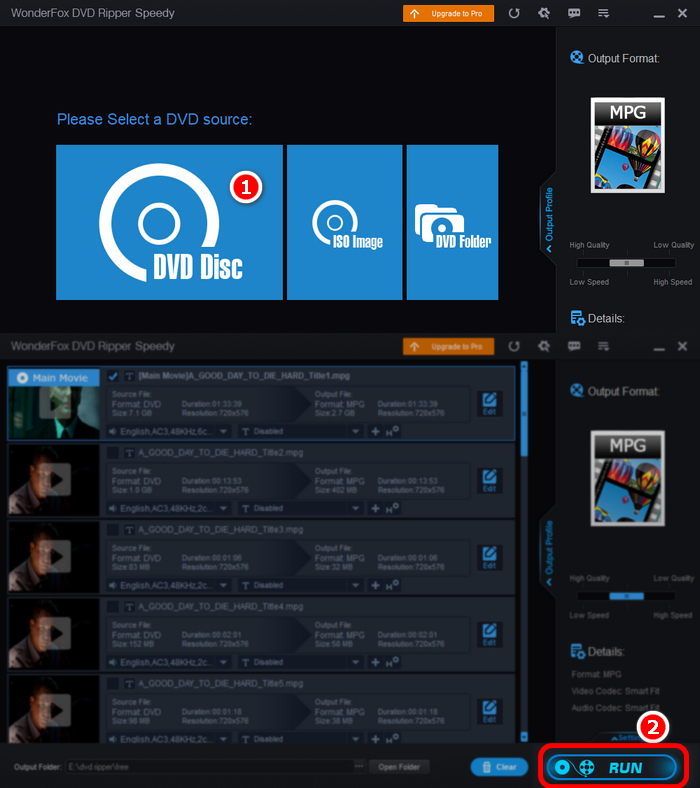 1. Insert DVD Good Will Hunting to disk drive and launch the DVD converter. Next click "Load DVD". Please wait for a few seconds until the program completes the DVD analyzing.
Note: To backup Robin Williams DVD movie Good Will Hunting to your portable device, like DVD to iPhone, DVD to iPad, DVD to PSP, DVD to Android, etc, please connect it to your computer first.
2. Hit the drop-down menu of "Output Format", select an output format or output device. Go to the "Settings" to make your adjustments on video and audio quality.
3. The last step is to click button "Run" button to start the DVD copy of Robin Williams movie Good Will Hunting process. It will take very little time.
Not just Good Will Hunting, you're able to backup any Robin Williams DVD in this way, e.g. backup DVD What Dreams May Come; backup DVD Night at the Museum.
Robin Williams was such a man who dedicated his life to making the world laugh, and the world would remember your kind and warm smile. Please rest in peace!
If you have any further questions about backup DVD, or want to get some professional support, please do not hesitate to Email Us.
Related Resource
Related Software
WonderFox DVD Video Converter - All-in-one media solution includes DVD Backup, DVD Rip, Video and DVD Converter, Video Downloader, Video Editor/Player. << Free Download >>
WonderFox DVD Ripper Pro - A professional dvd ripping tool, bypass any encrypted DVD and region code, and convert DVD content to most video formats and handheld devices. << Free Download >>
Time-limited Offer Today
Special Offer: WonderFox DVD Video Converter
Want to enjoy a complete movie night with your family instead of waiting long time for conversion? WonderFox DVD Video Converter is the best choice, which provides one-stop total solution to Rip DVDs (Disney, Paramount, Sony Included), Convert videos, Download online videos, Edit and Play movies/video with excellent performance.