Nook Tablet Video Converter - Convert Video to Nook Tablet
"HD Video Converter Factory Pro" helps you convert video to Nook Tablet and over 100 devices
Nook Tablet is the successor of Nook Color by Barnes & Noble. Due to the good sales over the world, Nook Tablet does arise so much attention for its low price and quality performance. Compared with its previous seniors, Nook Tablet gains much improvement for video enjoyment. If you want to play video on Nook Tablet randomly, the Nook Tablet video converter is still necessary for video conversion. Only the suitable video format for Nook Tablet can ensure the quality and effect of video playback on this device. This article will show you more tips on this factor.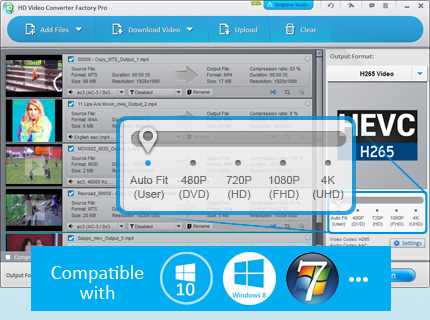 Video Performance of Nook Tablet
It is known that Nook series come from a digital reader. The first generation of Nook is a stylish E-book reader. Nook Tablet can be seen as the best representative of Nook series. Even it is still more like a reader, Nook Tablet gets great video performance with the affordable price. It gains a 7-inch screen of 1024*600 pixels, and 8 or 16 GB internal storage (miscroSDHC supported). It is really convenient and wonderful to enjoy video with this compact digital device. As for the format point, it can only support MP4 format well. Aiming to get best video parameter settings, you can not miss a related Nook Tablet video converter, which can provide you with suitable video format and resolution to assure you of quality video effect. In general, you can convert video to Nook Tablet to deal with problem of video limitations.
Choose the Great Nook Tablet Video Converter
You still need consider how to choose the right Nook Tablet video converter after knowing the video performance. There are various video converters over the related market. It can be troublesome to pick up a great one from hundreds of them. Here are some helpful tips about a qualified video converter.
1. Parameter settings. Resolution, format, encoder and frame rate decide the output video quality. The Nook Tablet video converter need assure the same output video settings as the video originally own ones.
2. Fast speed and handy operation. They can provide you with time-saving video conversion to spare more time.
3. Safe conversion. This matter protects your PC and Nook Tablet from viruses, spywares or adware.
The listed points are commonly used to define a quality video converter. The related Nook Tablet video converter can convert video to Nook Tablet with quality output video files. Now I recommend HD Video Converter Factory Pro to you. It is such an excellent one for video to Nook Tablet conversion. The smart software can convert all popular video formats to Nook Tablet with proper MP4 format of similar video parameters. The output profiles include perfect Nook Tablet parameter settings. You don't need worry about the issue of video incompatibility on Nook Tablet any more.
Easy Steps to Convert Video to Nook Tablet
HD Video Converter Factory Pro is also pretty easy-to-use, so that you don't have to learn the operating tutorial in advance. The whole converting process can be accomplished within several clicks.
Free Download the HD Video Converter Factory Pro and install it.
Step1: Run the software and select "Add Files" to import the target files.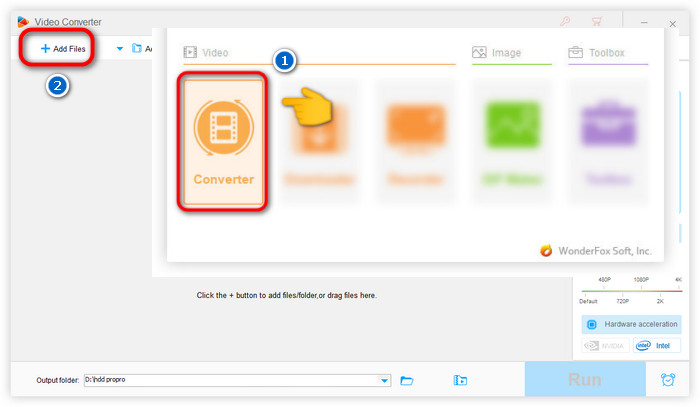 Step2: Click on "Output Format" and Choose "MP4" under Video tab as the output device. The parameter settings are optimzed.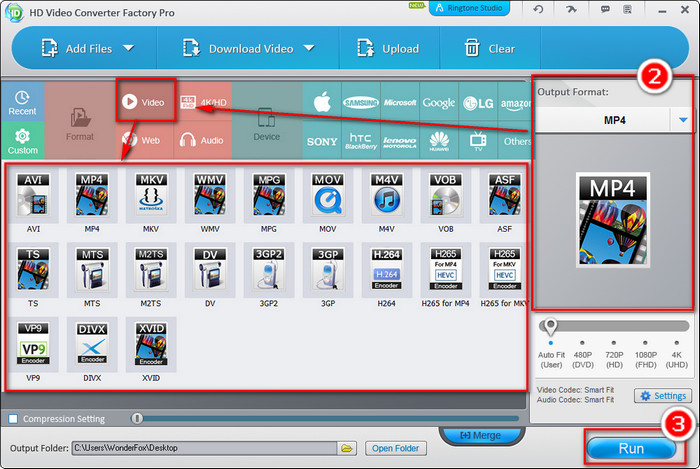 Step3: Choose the output Folder as your wish. (Optional)
Step4: Click "Run" to launch the whole converting process.
Step5: Transfer the converted video into your Nook Tablet, then you can play video on Nook freely.
Hope this tutorial can be helpful to you. You can also check the user guide of HD Video Converter Factory Pro for more information.
HD Video Converter Factory Pro (for Windows) is shareware in discounting, the price from $39.95 to $29.95 that means now buy it you will save $10. This is a limited-time discount, please seize the opportunity. If you have any questions please contact order@videoconverterfactory.com
The Limits of Free Trial
License benefits
The unregistered edition will limited to converting maximum 5 minutes.

Secure Download

Free upgrade lifetime.
Free technical support.
Get back license key free.
30 day money back.

$29.95 (Save $10)
More Tips and Guides about HD Video Converter Factory Pro
HD Video Converter Factory Pro is an all in one video converterting software. This HD Video Converter builds in 300+ video formats, and it can convert nearly all popular videos besides the SD video and HD video.
What's more, it cannot only help you solve how to convert MP4 to MKV, but also it can help you solve nearly all video conversion problems. For example, if you want to convert SD video to HD video, HD Video Converter Factory Pro will help you do it easily. And, if you want to convert videos from your Camcorders or DV like Sony HD camcorder, Cannon HD Camcorder or some other camcorders, this HD video converter will also help you convert them to your desire video formats without quality loss while in a high converting speed (Featured as Camcorder video converter), for example, it can help you convert MTS video, convert video taken from your DV (Featured as a DV file converter), etc. What's better, with its built-in 300+ video formats and popular devices, you can convert virtually any video to a wide range of video formats, audio formats and popular digital devices with optimized presets.
If you are a video lover and would like enjoy videos without format limitation, HD Video Converter Factory Pro is one of your best assistants.