How to Record WhatsApp Video Calls on Mobile: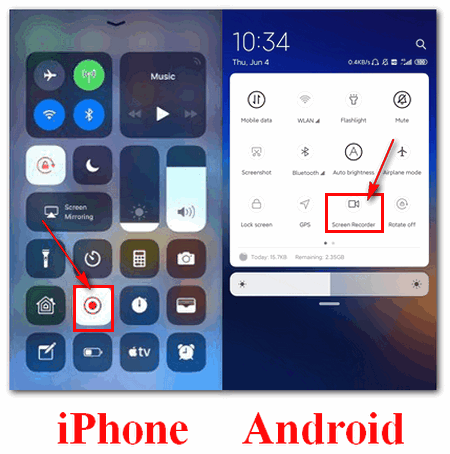 How to Record WhatsApp Calls on Mobile
Nowadays, many smart-phones have their own screen recording feature, and it is hence a breeze to record WhatsApp video calls.
Step 1. Deliver a WhatsApp video call and stay within the interface.
Step 2. Open screen recorder on your mobile device. And follow the instruction to start and end the recording.
Attention: Make sure the audio source is from Mic. You can check the sound source in the recording setting by long-pressing the recorder.
How to Record WhatsApp Voice Calls on Mobile:
Recording voice calls on Android needs a third-party tool. You can find many nice audio recorders in the app store. Here are the recommended some: Real Call Recorder, Cube ACR, Call Recorder for WhatsApp.
But things get much complicated when recording voice calls on iPhone as iPhone forbids third-party apps to access the phone app and the microphone. So perhaps the best way to record the WhatsApp voice call on iPhone is through a secondary device. Or maybe try to convert the recorded iPhone video to MP3 and more through the method I mentioned in Part 1 if a secondary device is not available.