If you run into this error message for Google Drive MKV playback, generally, it will lead to 2 different results so that you have to solve the issue respectively.
Case 1: This Video is Currently Unavailable.
Just as the error message implies, the MKV file is not ready to be played. If the file is large, it may take a while to transcode the video. "Transcode", yes, you read that right. Although you are allowed to upload MKV video in any resolution, the maximum playback resolution in Google Drive is limited to 1920x1080.
It is similar to what YouTube automatically does: Your original MKV file is untouched, but Google Drive will transcode and create several preview versions of this video - 360p, 720p and full 1080p. When the processing is complete, the video will be streamable normally.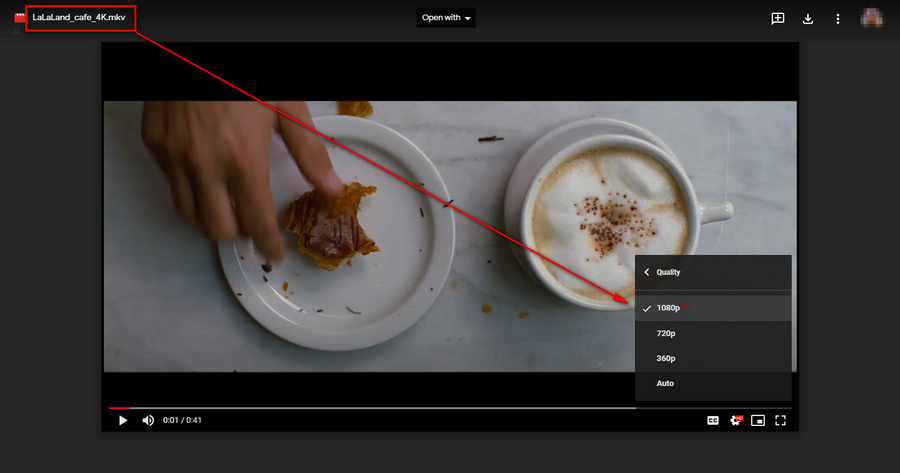 Case 2: Unable to Process This Video.
Generally speaking, the processing time ranges from several minutes to hours based on normal file size and video parameter. If it always shows "We're processing this video..." message for days, the MKV video is likely to be corrupted or uploaded in a format that won't be recognized by Google Drive. In this case, you have to download the MKV file and see if it works with your local media player, such as VLC, MPC-HC, KMPlayer, etc.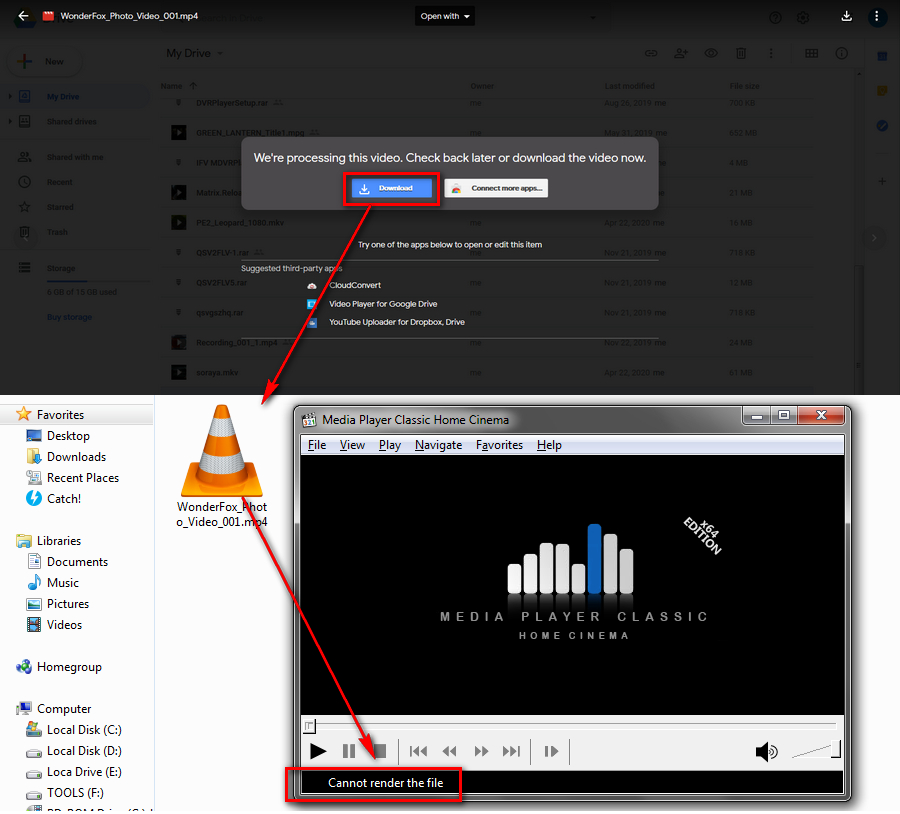 If the MKV file is a stubborn file type but works in your media player, it's recommended to convert the video to Google Drive supported formats and upload it again to fix Google Drive MKV not playing issue, many batch video converter can do this job like a shot, such as HD Video Converter Factory Pro, HandBrake, VLC, etc. In my experience, MP4 (H.264 video / AAC audio) is the best setting that Google Drive usually processes really fast. Instead, if the MKV video is corrupted or damages, try to repair the video to make a last stand.