1. HD Video Converter Factory Pro – The Simplest Game Recorder for Beginners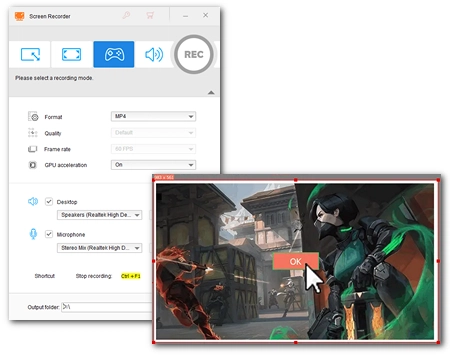 If you have little or no experience in game recording before, you should start off with WonderFox HD Video Converter Factory Pro, which can work as a simple but dedicated game recorder on Windows. Its game-recording mode allows you to record gameplay in high quality and high frame rate, up to 60fps. With hardware acceleration support, it can record Minecraft, League of Legends, Call of Duty, and so on with no issue. Meanwhile, both the system and Microphone sound can be recorded and mixed seamlessly. The recording will then be saved as MP4, MOV, AVI, or MKV.
This video game recording software is user-friendly as it requires only a few clicks to complete the recording. After recording, you can further use its built-in video editor to edit the footage, compress the file, or convert the recording to other formats freely.
→ Download HD Video Converter Factory ProDownload HD Video Converter Factory Pro
2. OBS Studio - Most Popular Game Recording Software for PC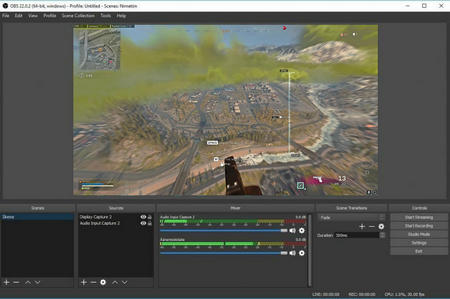 OBS Studio is what we think the best software for game recording. It is a free, cross-platform and open-source program for live streaming, video recording, and video editing. It has a stylish interface with a set of configuration options that are quite intimidating to new users. You might get perplexed by its layout and features and don't know what to do first. Yet, deep learning with this software will bring you to see its charm and worth. The biggest highlight of OBS is that it has a wide range of settings for you to customize the software to your taste. You can choose to record your video with either CPU or GPU (the usage on CPU might affect your gameplay while GPU might generate a bigger file) and output your video in MP4, MKV, MOV, TS, and FLV. Also, external plugins can be added to improve its performance.
3. Streamlabs OBS - Advanced but Simplified OBS Studio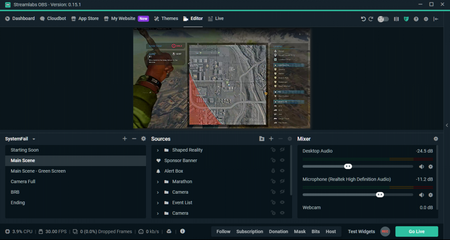 This is another free and open-source program used for video streaming and recording. It is developed from OBS Studio but got rid of the complicated stuff in OBS. So it has a higher usability than OBS Studio and more advanced functionality. Once you started the Streamlabs OBS, it will automatically pre-configure all settings in terms of your system and prepare you to stream and record games directly. You can then link to your Streamlabs account and import additional tools to enhance your recording experience. Note that this software is available only on Windows, and that from another point, makes it one of the best software for recording gameplay on pc.
4. Bandicam - All-Around Gameplay Recorder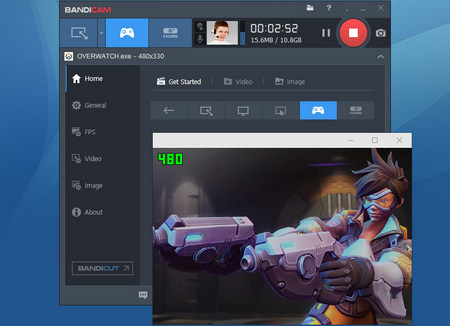 Bandicam is no stranger to us for it has long established its reputation as a professional recorder for PC Windows. Its Game Recording mode offers the best way to record gameplay on PC. It can directly record the target using the DirectX/OpenGL/Vulkan graphics technologies, and FPS is displayed on the left corner while in-game. Besides game recording, its Screen Recording mode is also powerful in capturing other activities in a resizable window, like recording streaming videos. The most amazing part of Bandicam is its built-in compression feature that produces video in a small size while preserving the quality. The multiple audio stream recording function also allows you to record game sound and microphone simultaneously.