For animated movie fans, we should be happy over the past few months. So many awesome films like Frozen and The Lego Movie "Feast Our Eyes". Qualified animated movies? No shortage these days. The coming months will definitely bring us greater surprise. Here we list the 2014 animated movies that we're most excited to see in order of release date.
Upcoming Animated Movies 2014 Review
Rio 2
Release Date: Apr 11
Blu comes back, with his wife Jewel and three young blue macaws. They settled down in the heart of Rio de Janeiro. But free-spirited Jewel hasn't quite shaken off the call of the wild. So it's a jungle out for them in Rio 2.
The music in the previous film was well reviewed. But in the sequel, more popular musicians will join including Jamie Foxx, Bruno Mars, the Black Eyed Peas' will.i.am, Janelle Monae. Roberto (Bruno Mars) is Jewel's childhood playmate. The presence of him will also bring out Blu's jealous side.
Cast: Anne Hathaway, Jesse Eisenberg, Bruno Mars
How to Train Your Dragon 2
Release Date: Jun 13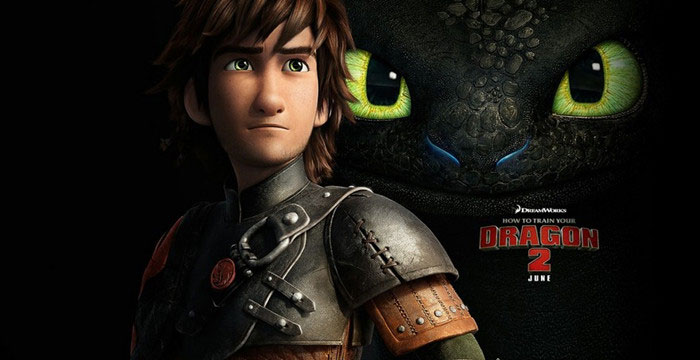 It's been five years since and Toothless successfully united dragons and vikings on the island of Berk. When Hiccup and Astrid ride their dragons charting unmapped territories and exploring new worlds, they discover a secret ice cave that is home to hundreds of new wild dragons and the mysterious Dragon Rider. The two friends find themselves at the center of a battle to protect the peace. Now, Hiccup and Toothless must unite to stand up for what they believe while recognizing that only together do they have the power to change the future of both men and dragons.
Cast: Jay Baruchel, Gerard Butler, Cate Blanchett
Planes: Fire And Rescue
Release Date: Jul 18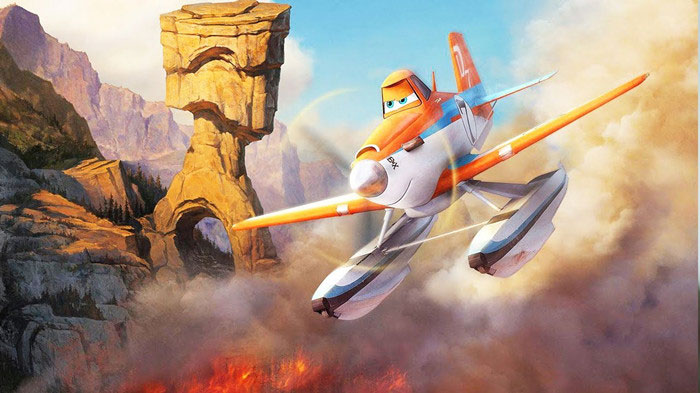 When world famous air racer Dusty learns that his engine is damaged and he may never race again, he must shift gears and is launched into the world of wildfire air attack. Dusty joins forces with veteran fire and rescue helicopter Blade Ranger and his team. Together, the fearless team battles a massive wildfire, and Dusty learns what it takes to become a true hero.
It's one of 2014 Disney movies, it has happy endings and it gives kids great motivational dreams. So there.
Cast: Dane Cook, Julie Bowen
The Boxtrolls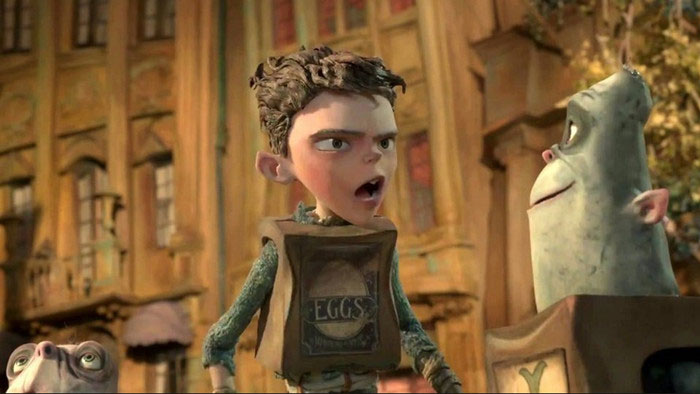 Heroes come in all shapes and sizes…even rectangles
The Boxtrolls is based on the children's novel 'Here Be Monsters' by Alan Snow. The film tells the story of an orphaned boy named Eggs who was raised by underground cave-dwelling trash collectors called the Boxtrolls. The Boxtrolls are targeted by an evil exterminator, and Eggs has to save his friends.
Cast: Ben Kingsley, Toni Collette, Elle Fanning
Big Hero 6
Release Date: Nov 7
A group of six superheroes are recruited by the government to protect the nation. It will be the first Disney animated feature to feature Marvel characters. Although it is based on a Marvel comic of the same name, there are lots of changes: the names, the setting, the ethnicities of characters, the backstories, and several plot points. And due to copyright issues. And due to copyright issues, several Big Hero 6 characters won't appear in the film.
If you're also Marvel Comics fan, you should not miss this.
Still have trouble about backing up DVD? Please feel free to Email Us >>
New Movie Releases on DVD
Some hot movies of 2013 are to be released on DVD recently. As we need to wait for a long time to watch all the new movies recommended above. Why not look at these new DVDs and backup them?
Backup The Hobbit: The Desolation Of Smaug (2013): Apr 8, 2014
Backup Captain America: Winter Soldier
Backup The Hunger Games Catching Fire
Backup X-Men: Days of Future Past
Backup The Amazing Spider-Man 2
Philomena (2013): Apr 15, 2014
Her (2013): May 13, 2014
Lone Survivor (2013): June 3, 2014
Faster and Better Way to Rip DVD to Hard Disk and Portable Device
Most of us have a collection of DVDs, let alone those with an impressive DVD collection. What upsets us most is how to make most use of them after bringing them home. Today, we just want to share the fastest and best solution to handle such issues. And all we need is to get professional help from DVD Video Converter.
The DVD Video Converter can let us convert any DVD to virtually any video formats, and even to HD video file. But if we just want to enjoy your favorite DVD movies on the road, it also helps us to rip the DVD to our portable devices. And optimized presets have been added for our iPad (iPad Air/mini 2 included), Samsung GALAXY series, Nokia, BlackBerry, Kindle Fire, Google Nexus 7, etc. Download the converter here.
Now we'd like to take DVD Frozen as an example.
Load DVD Select Output Format Start the Conversion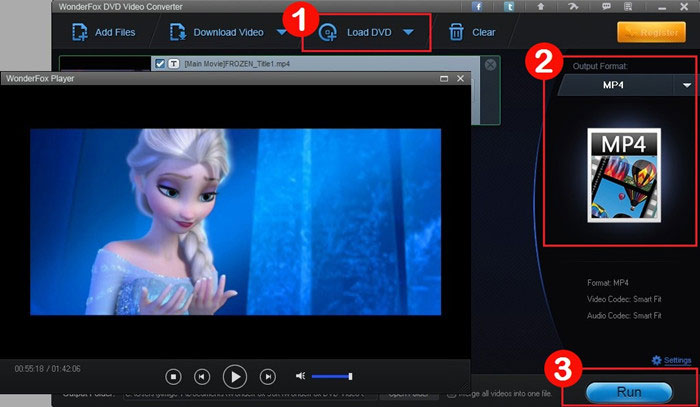 Want to enjoy a complete movie night with your family instead of waiting long time for conversion? WonderFox DVD Video Converter is the best choice, which provides one-stop total solution to Rip DVDs (Disney, Paramount, Sony Included), Convert videos, Download online videos, Edit and Play movies/video with excellent performance.