The Movie Database, includes TMDB Movie Scraper and TMDB TV Show Scraper, is currently used by Kodi retrieve metadata information from TheMovieDB by default. However, Universal Movie Scraper is undoubtedly more advanced, which supports IMDb, themoviedb.org, Rotten Tomatoes, OFDb.de, fanart.tv, port.hu. Now let's see how to change and configure this flagship of the Team-Kodi scrapers.
Step 1. On Kodi Home screen, press "Movie" menu.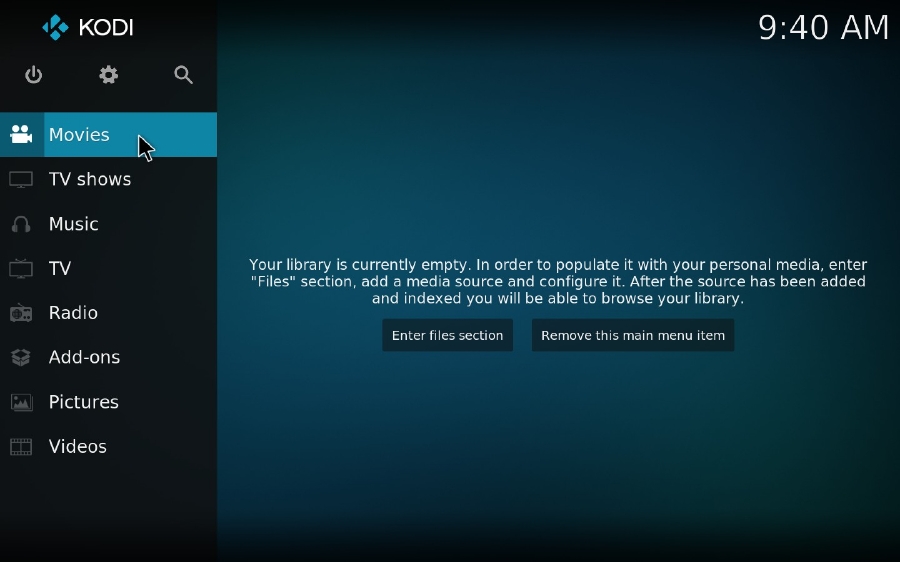 Step 2. Click on "Add videos..." to add your movie file location and click OK. If you have already imported the folder, right-click on it and select "Edit source".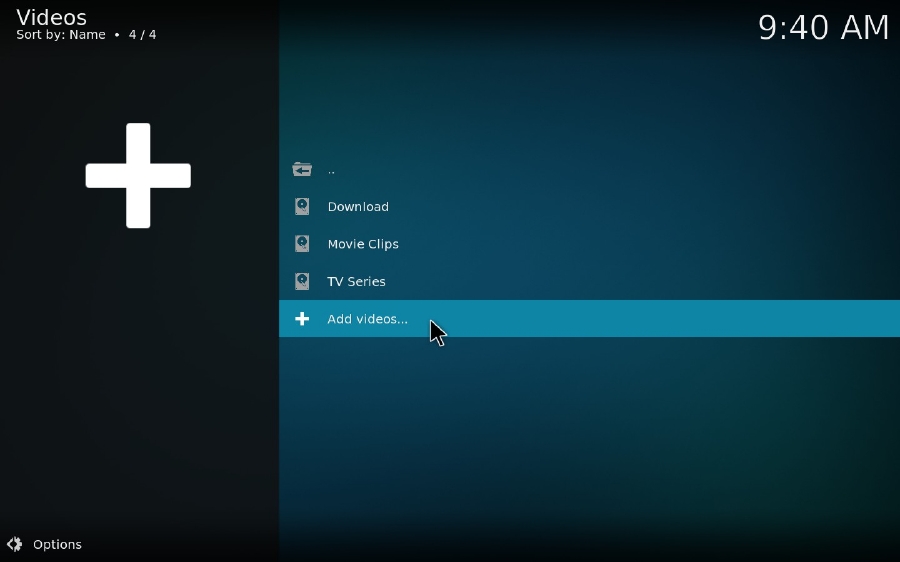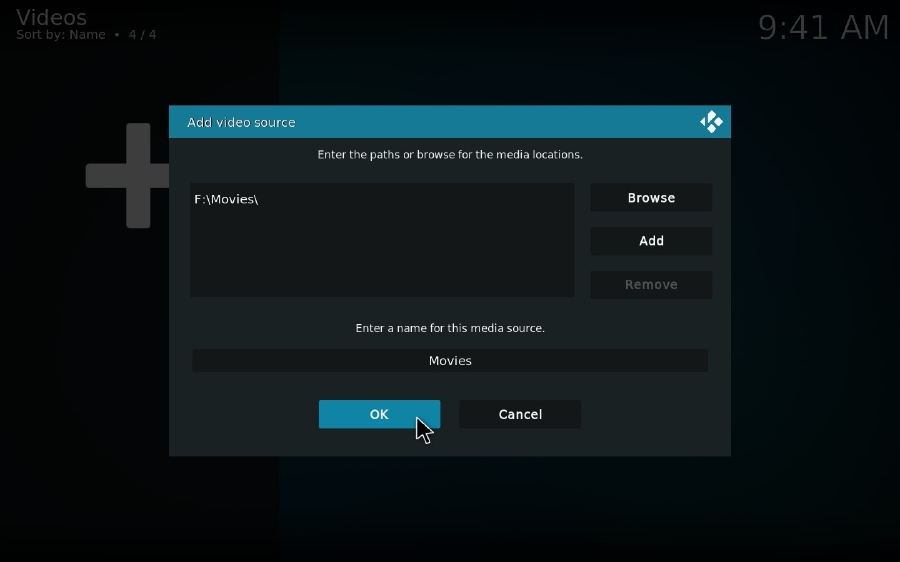 Step 3. In the dropdown list of "This directory contains", select "Movie".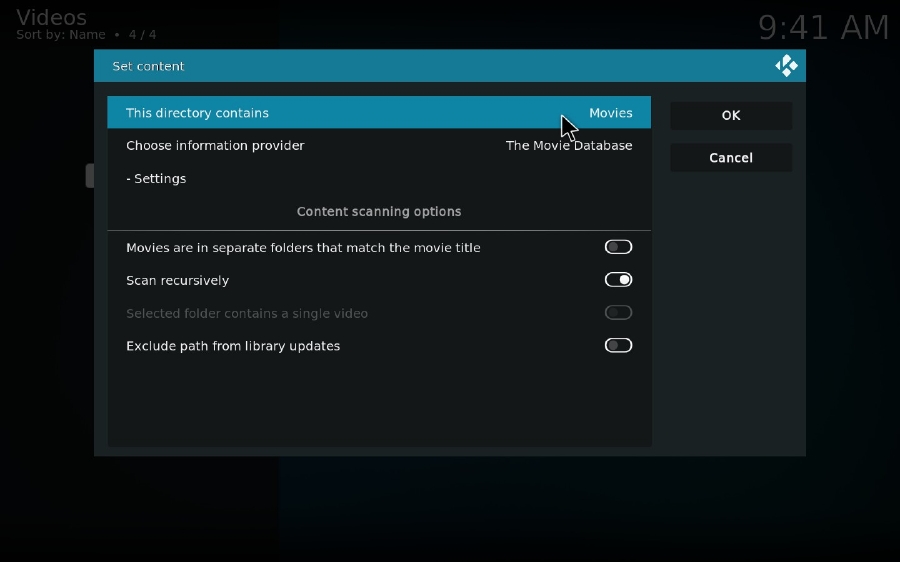 Step 4. Open "Choose information provider" and select Universal Movie Scraper you just installed. You're also able to click on "Get more" button to install other available Kodi movie scrapers.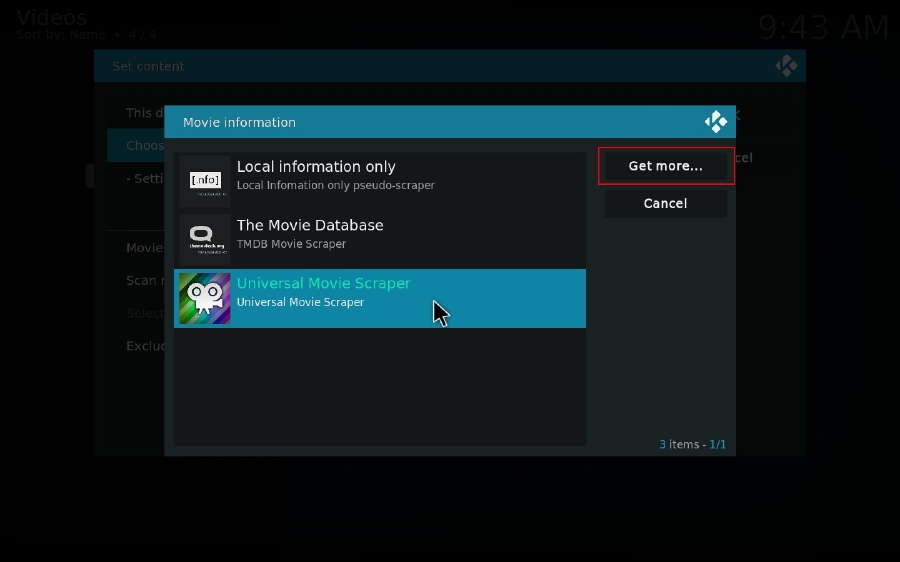 Step 5. Open "Settings" window to configure the settings of the scraper according to your preference, although the default settings are usually good enough, then click OK.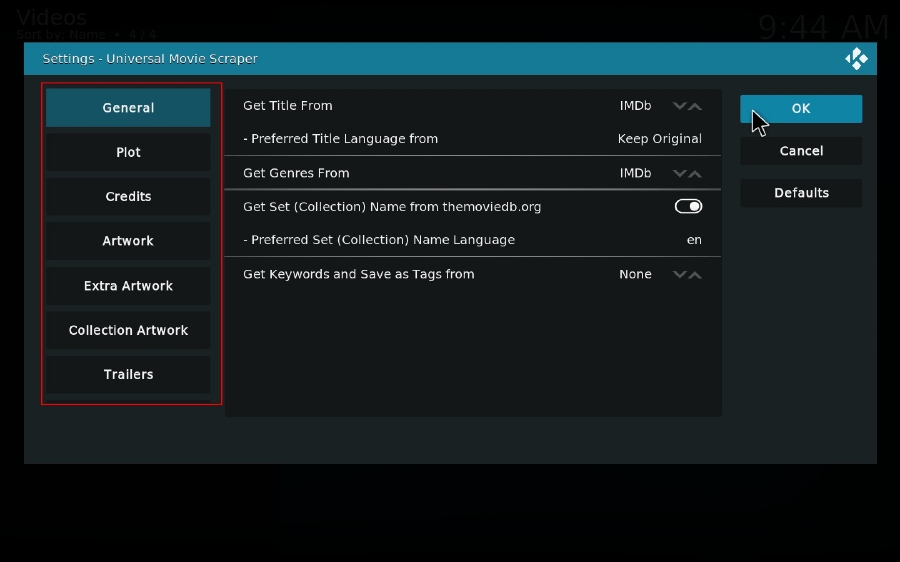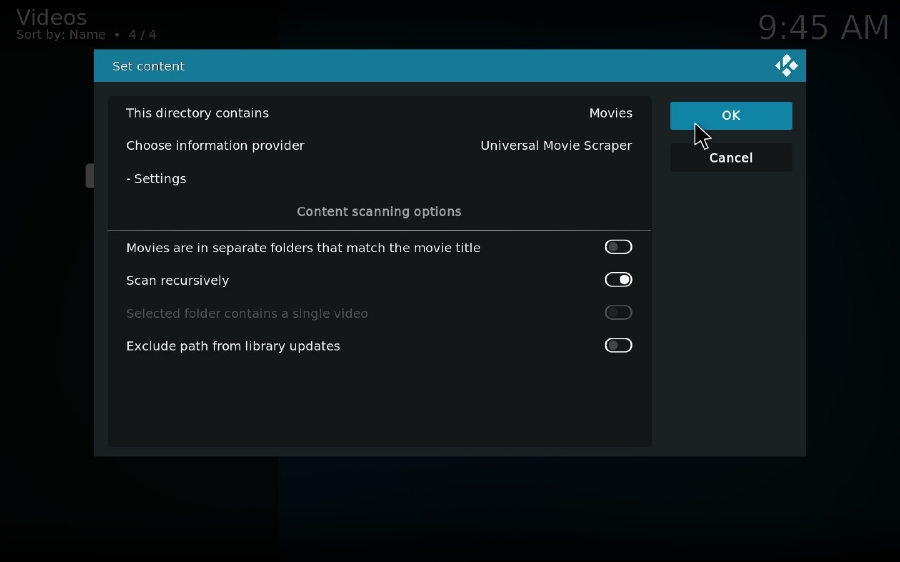 Step 6. You're prompted to refresh information for all items within this folder, click Yes.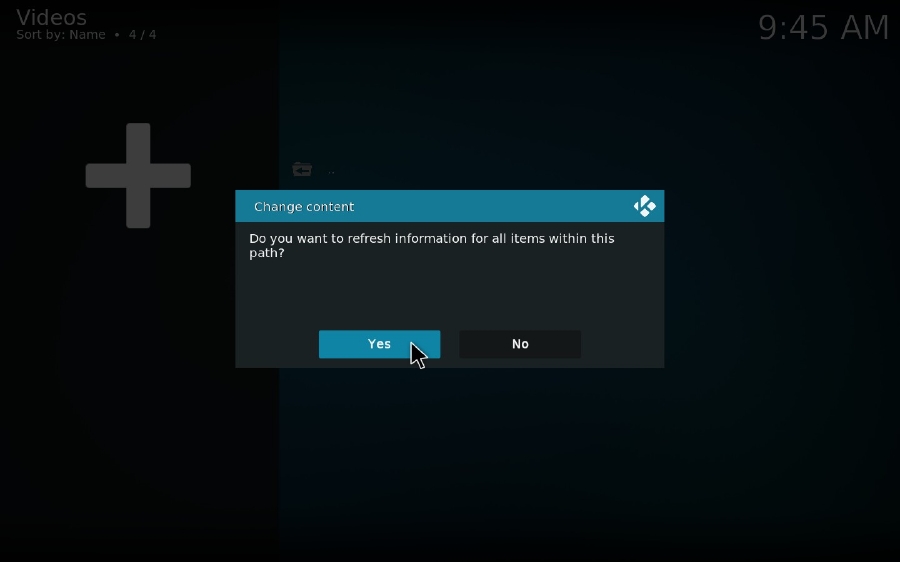 Now Universal Movie Scraper will start to scan your movie files and retrieve corresponding metadata information. After done, you'll see the movie posters and detailed information for better movie enjoyment on Kodi when you hover mouse over each movie title.