Rip DVD Brick Mansions (2014)
- To Meet Paul Walker on the Screen
It's fun to see Walker do a double take at a perilous move of Belle's and then find a less risky alternative. The pair seem like they're having a good time in this buddy action movie. It seems a fitting curtain call for a likable actor gone too soon.
- By Claudia Puig USA Today
Walker is understated and tough, a continued testament to his frequently overlooked accomplishments as a performer. You just wish the movie surrounding him was better.
- By Drew Taylor The Playlist
Brick Mansions is a 2014 French-Canadian action film starring Paul Walker, David Belle and RZA. It is a remake of the 2004 French original District 13. Brick Mansions, released on April 25, 2014,is Paul Walker's last complete movie before his death on November 30, 2013 in a single-car accident.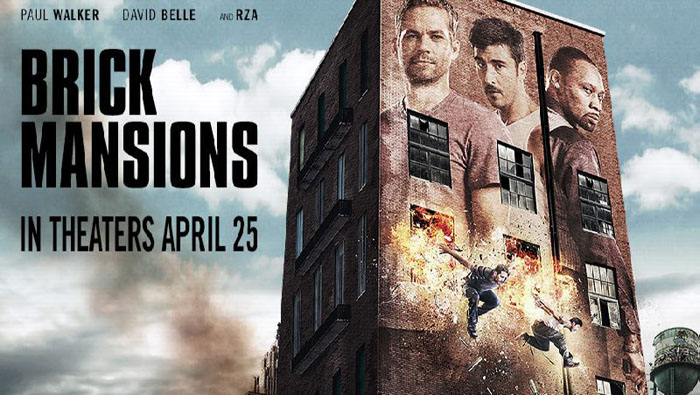 Paul Walker was excellent in his next to last filmed movie. He played an undercover cop, one of his final roles, appearing as tough, brave, and handsome as always, as being in the Fast & Furious series, as being in every single film he's starred in. If you are an action movie fan, a Fast & Furious series fan, or namely a Paul Walker fan, if you miss the all-action hero, do not miss this movie. I assume, the best way to remember him is to relive the splendid moments he has brought to us. "I will be seeing it again and also purchasing it when it comes out on dvd" , it is no doubt that such idea strikes you.
DVD Brick Mansions 2014 is estimated on September 9, 2014, and less than one month by now. It is nice for the memory of late Paul walker.
3 Simple Steps Tutorial on Brick Mansions DVD Rip
Download and install WonderFox DVD Video Converter to the computer compatible with Windows.

You can also Learn about this DVD Converter before download.
Step 1: Insert the DVD Brick Mansions to disk drive and launch the program. Click "Load DVD". It would be analyzed in few seconds, and then you'll be suggested to choose the main title (with the full content) which has been recognized automatically and marked with the tick.
Tips: If you want to download Brick Mansions to your portable device, like DVD to iPhone, DVD to iPad, DVD to PSP, DVD to Android, etc, please connect it to your computer first.
Step 2: Hit the drop-down menu of output format, select an output format or output device. Go to the "Settings" to make your adjustments on video and audio quality of Brick Mansions DVD backup.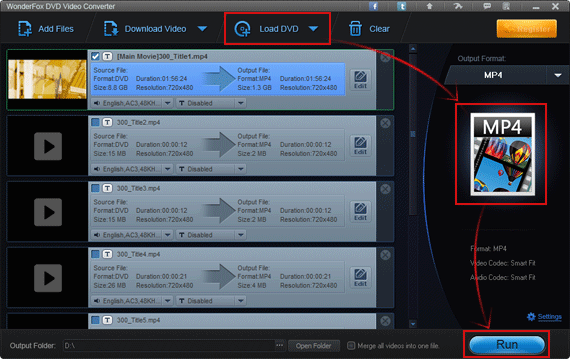 Step 3: Click "Run" button to start the conversion process. In the shortest time, you're ready to enjoy the complete DVD Brick Mansions.
Though time may sweep away the sadness of our losing a great talented movie star, Paul Walker will live in our heart now and forever. R.I.P Paul Walker!
Rip more films of Paul Walker, Fast & Furious series, Hours, Pawn Shop Chronicles, Vehicle 19, Fast Five, Takers.