Why Download Helper Stopped Working?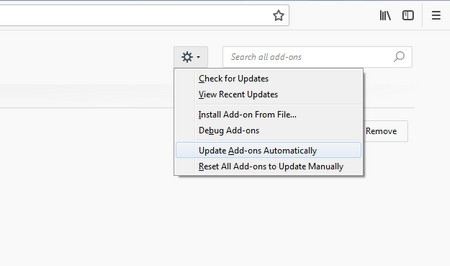 DownloadHelper not Downloading
Video DownloadHelper is a must-have Firefox add-on for web content extraction. It allows you to detect, rip and download audio and video to the local hard drive from some sharing sites, including YouTube, Vimeo, Dailymotion and more. It is very popular with users because it is convenient and easy to use. Chrome extension of Video DownloadHelper was released in June 2015. But today, with major platform constantly upgrading encryption technologies, Video Download Helper seems to have retired, in the official support forum where you can see some typical dwhelper not working problem. In this article, we will share the tips and tricks to fix "DownloadHelper can not work" problem.
Solutions on Video DownloadHelper Not Working
Q: Video Download Helper stopped working after most recent update. I have cleared cache and cookies, uninstalled both Firefox and the helper, that has not corrected.
A: Firefox has a relatively high frequency of releases and users have to update it frequently. Of course, it can fix some holes, but there are also bad aspects that make some add-ons incompatible, such as video DownloadHelper can not work. The general solution is to reinstall the Video DownloadHelper or upgrade to the latest version: https://addons.mozilla.org/en-US/firefox/addon/video-downloadhelper/
Q: After making a modest donation, I downloaded the extension on Chrome, but the three colored balloons are not activated and I can not download the videos from YouTube. What is the error or the solution? Thank you.
A: This question is a bit awkward, as it's well known that YouTube was acquired by Google, and Chrome is developed by Google, and then is it legal to download video from YouTube? The answer is obvious. It would break chrome web store policy, and the extension would be removed. So the usual solution is to use the Firefox browser.
Q: Video Downloadhelper used to work, but now I can't download the video with its audio anymore. On Firefox, it downloads the video with no audio. On chrome it won't even download the video. Can someone help?
A: There are several reasons of the problem, if they do not work after refreshing page, reinstalling and restarting browser, so then it is likely that the video sites have been upgraded with the new encryption algorithm. In this case, you need to wait for an official update (perhaps a long wait) or seek an alternative to DownloadHelper.
Download Online Videos with Video Downloadhelper Alternative
If the Firefox DownloadHelper YouTube not working problem still exists and is unable to download YouTube videos in Firefox, you can also use the best and stable DownloadHelper converter – WonderFox HD Video Converter Pro to solve the problem about DownloadHelper YouTube not working.
It is a convenient, clean and safe video downloader which is constantly updated to meet all your YouTube download needs. This video downloader not only enables you to perfectly save any YouTube videos, but also supports downloading any 8K/4K /2K/1080p/720p HD/SD videos from Vimeo, Facebook and other video sharing sites. After testing, it is fully compatible with Windows 10/8/8.1/7, etc.

Guide: How to Download Videos When DownloadHelper on Firefox not Working
Free download, install and launch the clean and WonderFox YouTube Downloader on your PC.
Follow Steps to Download Videos
Step 1: Click "Download Video" on the top of interface.
Step 2: Copy and paste a YouTube video's link to the "Add URL" part in the Download Video section.
Step 3: Click "Analyze". When the analysis is done, choose one wanted format and resolution from the drop-down list.
Step 4: Select a save folder for the video you will download and then press the "Download" button.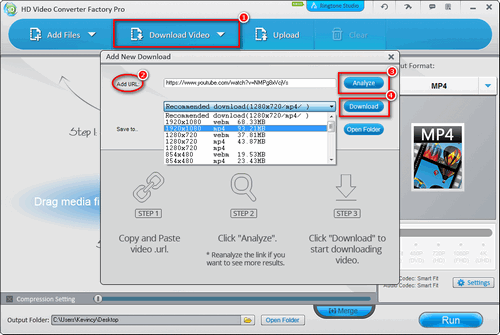 Download Video with WonderFox
Tips: Apart from downloading YouTube videos, it empowers you to compress video size, such as compress MOV file, or convert audio formats, such as FLAC to ALAC, M4A to WAV, etc. Of course, if you are advanced users, you are free to set video parameters according to your needs.
Now, please download the HD Video Converter Factory Pro to complete your jobs.
More Special Features on HD Video Converter Factory Pro
Download 4K, 1080P, 720P… videos from YouTube
Batch convert video files to any video and audio formats
Batch compress video files with smaller output size to save space on device
Editing your video and make it unique
Enhancing your video by changing bit rate, frame rate, and resolution
Help you create ringtone music