Free Download Popcorn Time for Windows & Popcorn Time Review
Popcorn Time Download
Popcorn Time is a P2P media player designed to enable users to watch movies and TV shows online for free, in HD or SD with subtitles. Its current version is still a beta, beta 3.7.
1. Click the download link "https://www.popcorntime.ws/download" from Popcorn Time official website.
2. After downloading, follow the prompts to install.
3. Once the installation is completed, open it. The main interface of the application shows two major categories in the upper left corner - Movies and TV Shows. Select a movie or episode; select quality and subtitles, and then click "play" to enjoy! All the entries in the list have thumbnails, and all are showing a short synopsis and a trailer before playing the actual movie.
A laudable feature for Popcorn Time is the speed. It can play the movies almost right after your click, but you need a fast Internet connection and that particular movie must have enough seeders. Also impressive is the fact that, most of the time, the quality of the video streaming is usually flawless.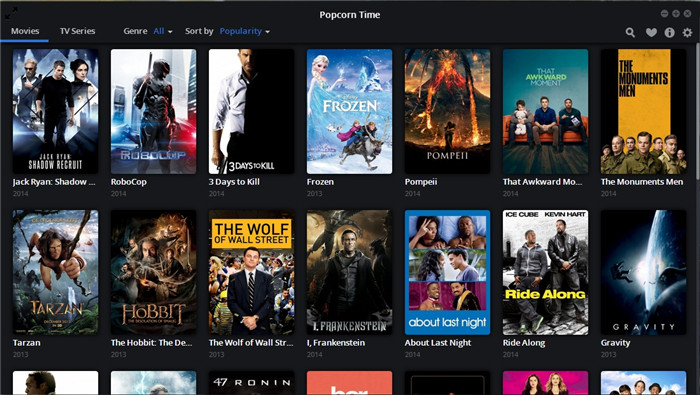 What Makes Popcorn Time Imperfect (Popcorn Time Review)
1. Popcorn Time for Windows is great, but something incomplete or unsatisfactory exists, too. The platform, for example, if you download Popcorn Time Beta 3.7 for Windows on your Windows XP computer, it will not work. Because it supports Windows 7 and above.
2. Second, and more importantly, the Popcorn Time legality. Just like the reminder on its website says, "Downloading copyrighted material may be illegal in your country. Use at your own risk."
3. Moreover the cases that can happen very often are that the application's unable to connect the server and infinite falls the line.
4. There are some other rough spots here and there; for example, every now and then the app gets stuck when you update it.
5. Furthermore, it doesn't allow you to free download movies and TV shows locally for flexible playback on popular mobiles anytime anywhere.
What Helps Fill in Gaps
Imagine a software product that allows you to directly backup commercial DVD, namely rip and copy, to your mobile phone and tablet, as well as download online video without any legality issues, no doubt it makes up for the defects of Popcorn Time.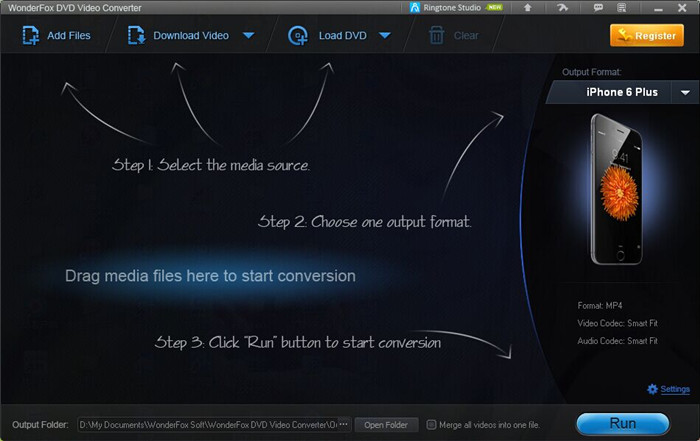 WonderFox DVD Video Converter is a Windows-based software capable of backing up almost any encrypted DVD and convert DVD video to any HD/SD video format at your will, and free downloading videos from YouTube, Facebook, Vimeo, Liveleak, Metacafe and other video sharing websites, easily and quickly. With just three simple steps, you can easily backup DVD or grab clips from the Internet to your mobile device.

WonderFox DVD Video Converter
Rip your DVD collections, downlaod online videos, movie resource, convert videos/audios.
More features >
Why don't you free download Popcorn Time for Windows and WonderFox DVD Video Converter and try them, right now?
Submit Your Question to Us, Get an Answer within 24 hours
Related Resource
Related Software: Time-limited Offer Today
Special Offer: WonderFox DVD Video Converter
Want to enjoy a complete movie night with your family instead of waiting long time for conversion? WonderFox DVD Video Converter is the best choice, which provides one-stop total solution to Rip DVDs (Disney, Paramount, Sony Included), Convert videos, Download online videos, Edit and Play movies/video with excellent performance.
Join the Disscussion