You may consider it as a high-end and distant object at the mention of the topics related to VR (Virtual Reality). Indeed, VR technology, which is beyond 3D and provides you a real sensory experience, is developing rapidly in every field today. Although it is not so mature yet, you can still find a lot of VR videos or VR movies download on the web. Do not assume it's kinda untouchable and complicated to watch VR videos, no matter how many times you heard about it, you'll never fully figure it out until you've experienced it. This article will show you how to watch VR video with two simple ways even you are a beginner or a general user.
Simple Steps on How to Watch VR Video
Step 1 – Get Your Smartphone Ready
Various Smartphones
It's not to say that you are disqualified to watch VR videos without an iPhone or an Android flagship phone. Actually, it has a low requirement on smartphone. However, the most important must-have feature is gravity sensor (aka gyroscope) since you have to move and spin yourself for an immersive experience when watching VR videos. In addition, don't use a smartphone with a larger screen. You know, most of current VR headsets cater to general public and less models support large screen well.
Step 2 – Now You Need a VR Headset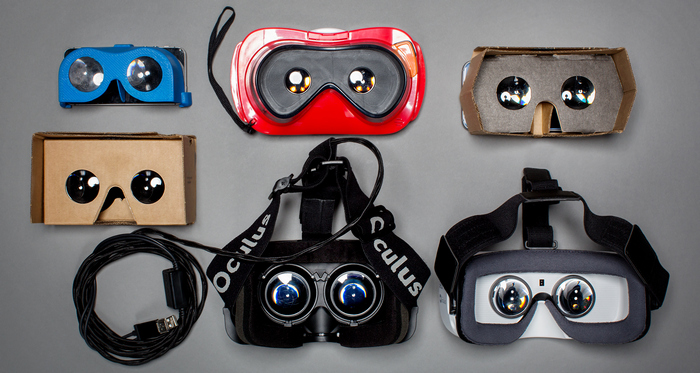 Different VR Headsets
Put the expensive premium PC-connected or smartphone VR HMDs aside, you need a VR headset for a somewhat immersive experience at an affordable cost. As the entry level solution, Google Cardboard is competent enough to experience VR videos which only costs you $15. You can check other Google Cardboard certified VR viewers here, the price level ranges from $15 to $120, even you can build it by yourself.
Step 3 – Select and Install a VR Video Player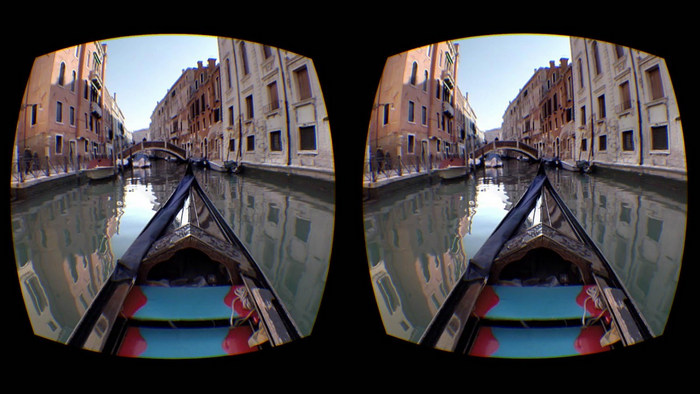 Watch VR Video in a VR Player
To play VR video, a VR video player is essential since the popular VR video type like Side-by-Side (SBS), Over/Under (or Top/Bottom) and 360-Degrees are not supported by the renowned VLC and other popular media players for the time being. Check out the best free VR video players for multi-platform here.
Step 4 - Roomy Space is Also Important
In case of injury, you still need a roomy space to move and spin yourself freely when you play VR movie.
Step 5 – So You Come to VR Video Resource
So, you may want to ask, where to find VR videos? As a matter of fact, YouTube is an ideal destination to download virtual reality video or watch VR videos in Cardboard. For those who do not yet experience VR video, the following two simple guides will be helpful.

A Must-have for Downloading VR Videos
WonderFox Free HD Video Converter enables you to download VR videos from YouTube and other 300 sites. It's 100% free, no ads and easy to use. Learn more >
Two Simple Ways to Watch VR Video
1. Google Cardboard empowers you to experience VR video in a simple way. Make sure you have Cardboard app and YouTube app installed on your smartphone. Open Cardboard app and follow the instructions to configure it, then head to YouTube's 360 Videos Channel. You'll find a huge collection of VR videos right here. Simply tap the Cardboard icon on the lower right while playing any video. Then insert your phone into Google Cardboard or other VR headsets.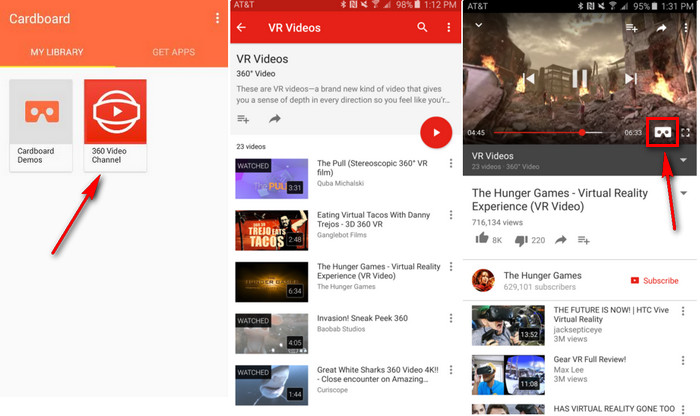 Watch VR Video in Cardboard
2. You can also play virtual reality video locally-saved in your smartphone offline. It's so simple to download VR video with a handy free VR video downloader - Free HD Video Converter Factory.

Free HD Video Converter Factory
This Free VR Video Downloader enables you to download VR videos including SBS videos and 360 degree videos from YouTube with a few clicks. Learn more >
Free Download and install it on your PC, launch it and click "Download Video" button on menu bar to pop up a download window. Copy and paste YouTube URL in the box for analyzing. You can download the video in preferred resolution after done. Then transfer downloaded video to your smartphone and play VR video with a VR video player.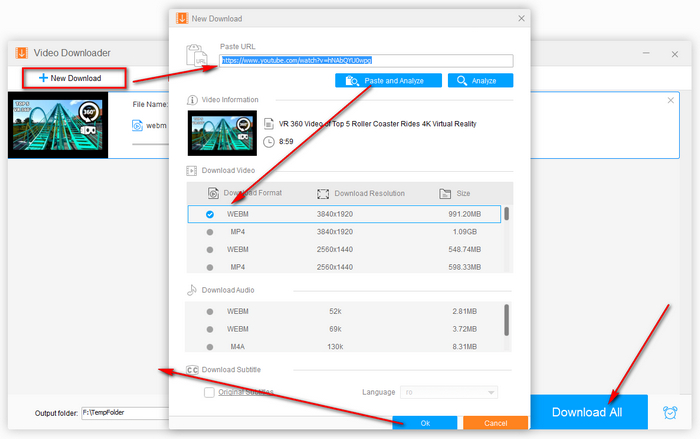 Download Virtual Reality Video
Note: Except for VR video download, you are allowed to download 4K video, download 360-degree video, even download YouTube music. Meanwhile, this program is also a versatile video & audio converter which enables you not only to convert and compress video to a wide range of formats and portable devices, but also to merge video, cut video, reduce video size and more.
That's the whole process about how to watch VR video. Put on your VR headset and headphones to immersed yourself in the amazing and fantastic VR world. Just enjoy!
Still got question? Submit it to us and get answer within 24 hours.